For those who haven't been to
Texas Motor Speedway
in the Dallas/Fort Worth area, the complex is HUGE. It may seem like a cliche that "everything is bigger in Texas," but this is a case where that saying is actually true! I experienced the Texas Motor Speedway complex first hand recently when I attended the inaugural event of the nationwide
Traffik Tour
series, which is a car show series that has partnered up with the Indy Racing League (IRL).
For the first Traffik event, the entire car show was organized right by the main entrance of Texas Motor Speedway's main track entrance, so the 80,000 recorded event attendees for the IRL event and the special "Ultimate Drifting" Formula Drift competition event (not for series points) had an opportunity to check out all the cars in the Traffik show, as they melted underneath the sun's 100 degree heat.
Read more...
---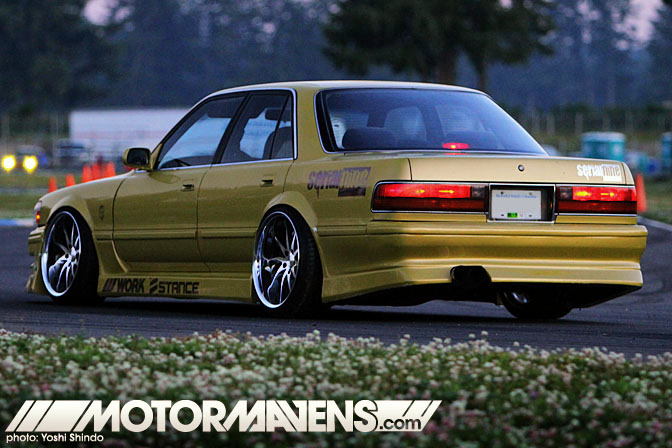 I can't imagine that, back in the mid 80s to early 90s, anyone thought of
Toyota Cressidas
as performance cars - after all, they were stuffed to the gills with power options and a plush interior. They were pseudo luxury cars that were made for taking trips to the grocery store and picking up the kids from school.
That perception of these four-door beauties changed when engines like the
1JZGTE
and
2JZGTE
started to become more accessible with the spike in JDM import parts coming into the US within the last decade. With minimal work, and a good knowledge of cars, one could have a powerful car with less investment than, say... a
240SX
or
AE86
. Opting for the straight six turbo 1/2JZ engines was a no-brainer if you had a Cressida.
Read more...
---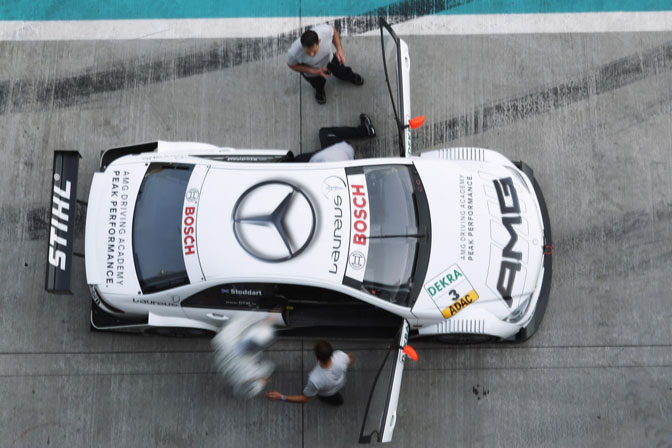 Since our new Eurofiend contributor (Tamer Omran) got me thinking about the DTM racing series in Germany, I thought I'd post up this cool photo I found on Tumblr. I believe it was originally posted by Gearheads and Monkeywrenches. This here is a gorgeous white DTM Mercedes AMG, driven by a female driver by the name of Susie Stoddart. (more…)
---