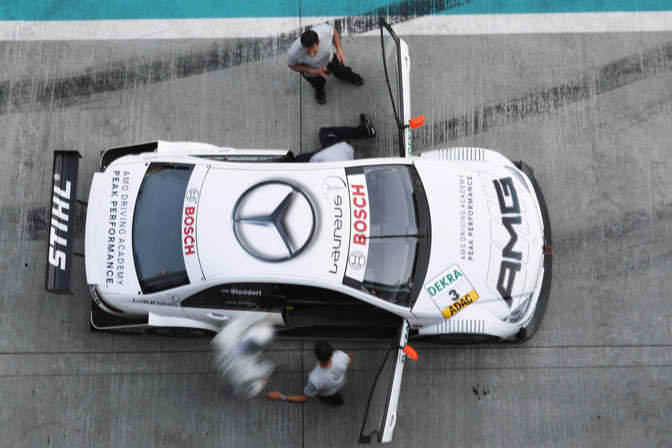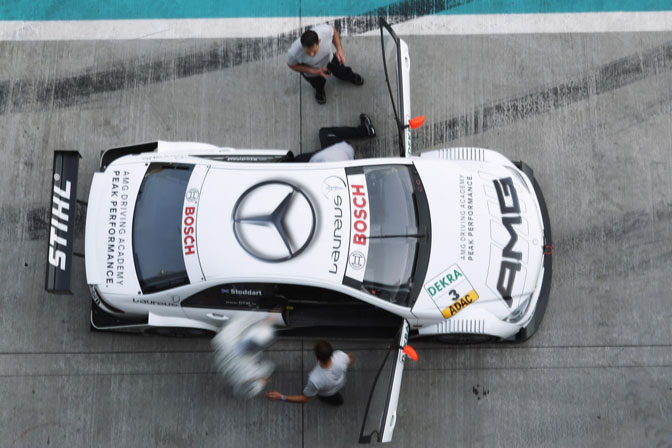 Since our new Eurofiend contributor (Tamer Omran) got me thinking about the DTM racing series in Germany, I thought I'd post up this cool photo I found on Tumblr. I believe it was originally posted by Gearheads and Monkeywrenches. This here is a gorgeous white DTM Mercedes AMG, driven by a female driver by the name of Susie Stoddart.
I suppose everyone has different taste, so opinions may vary, but I think she's much, MUCH better looking than the person who almost everyone in the racing world speaks of as "the hottest female driver." Yes, I'm referring to Danica Patrick, who gets overhyped (in my opinion) in the "hotness" department and whatnot. I mean, I respect her for being able to drive and all… and I know I'm putting my own highly subjective views out there by saying this, but I think I'll just say… umm…. Danica Patrick? Not really.
So now I'm wondering what our readers think. Who's YOUR favorite female driver and why? Danica Patrick? Sabine Schmitz? Verena Mei? Yoshie Shuyama? Akiyo Ohne (the black R32 4door drifter from Ebisu Circuit)?
Voice your thoughts! I definitely have my opinions on who I think the hottest female drivers are… but also I'd love to hear our readers' views on the best female drivers too!
…but back to the subject at hand… gorgeous AMG DTM Benzo, don't you think?
:: Antonio Alvendia
---