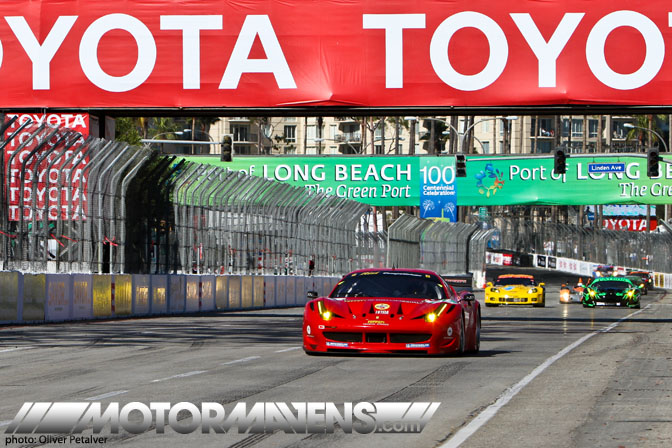 This past weekend, the
Toyota Grand Prix
took over the streets of Long Beach, CA. This annual three-day festival of speed consisted of the
Izod IndyCar Series
, the
American Le Mans Series
,
Firestone Indy Lights
,
Toyota Pro Celebrity Race
,
SCCA Pro World Challenge
Championship, and a
team tandem competition
from
Formula Drift
. We don't normally cover open wheel racing on Motor Mavens, but since we were all in Long Beach two weeks ago for Round 1 of the Formula Drift series, we thought it would be pretty interesting to experience the annual
Long Beach Grand Prix
to show a little bit of contrast on the site. Britain's
Mike Conway
(above)
emerged as the
winner of the IZOD IndyCar
race. Last year, Conway fractured a vertebrae and broke his leg during the Indianapolis 500. An injury like that would spell the end of a racing career for some people, but Conway was able to overcome that incredible setback and take his first IndyCar win at Long Beach. What a way to make a comeback!
Read more...
---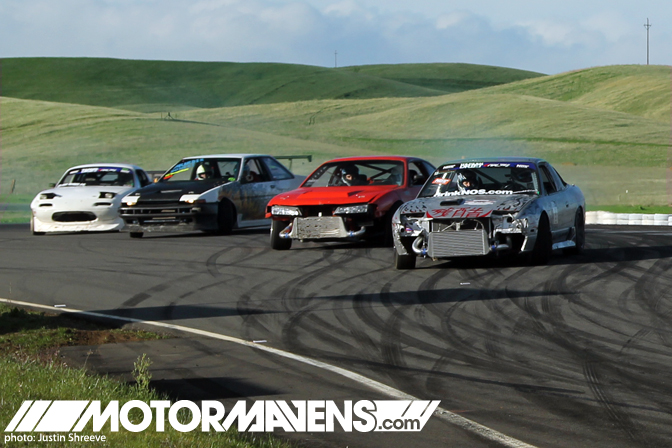 It all started at six o'clock, the morning of Saturday the 18th, waking up to the sound of my alarm. I would have had to pack my gear, drive to
Justin Shreeve
's house, pick him up, and then start the 3 1/2 hour drive down to Willows, California for the Team Tandem Battle at Thunderhill… but i slept in.
Luckily for us, it was a two day event, so we tried again on Sunday. Haha! About two hours into the drive, we debated whether or not it was a good idea to make the trip. The clouds had been pouring rain, hail, and snow the entire time with no signs of it stopping any time soon. (Check out this proof of the amazing weather on our way home -
Snow Drift Pt. 2
) As we pulled into Willows and towards the track, we noticed the vibrant blue sky and a familiar sun peeking through the clouds just above Thunderhill.
Read more...
---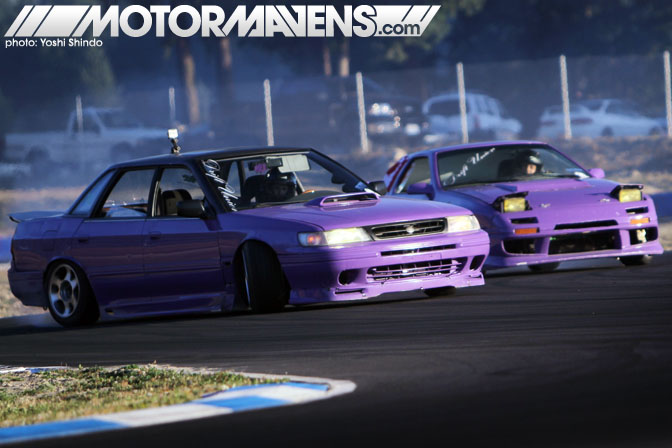 Pacific Grand Prix in Washington state has only been holding drift events this year, but they been doing so well that everyone in the Pacific Northwest looks forward to these events now. This past weekend, was the very first Team Tandem event that PGP held. Many of the regular familiar faces showed up, as well as a lot of new drivers that I hadn't seen before.
Drift Union was one of the crews from out-of-town that showed up for this event. They came all the way from Canada (I don't know the exact city) and even though they were new to the PGP course, they were killin it out on track. Their super ridiculously early entries and close-following tandem runs wowed the crowd and the judges enough to ensure that they took top honors!
Congratulations, boys! Stay tuned to MotorMavens for more photos from the PGP event very soon… but right now I have an appointment to buy some super wide wheels for my S14! Now I need overfenders! =D
:: Yoshi Shindo
---