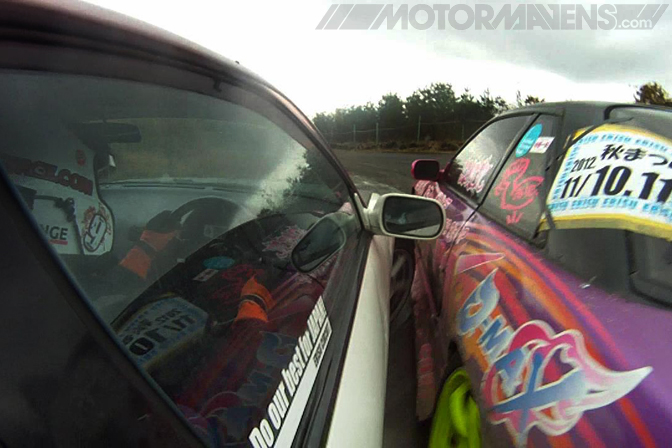 I love Ebisu Circuit!!! And I'm not the only one. This photo is one of the reasons why! Look at the white S13, being driven by Naoto Suenaga from the world famous Team Orange – his front wheel is right up against the sideskirt of the purple S13, being driven by street drifting hero Naoki Nakamura of Team Burst!
No wonder people from all over the world make the pilgrimage to Ebisu Circuit in Fukushima Japan several times a year! If the drivers of the D1 Grand Prix are considered the Top Gun of Japanese drifting, then Ebisu Circuit is like Miramar Naval Air Station, where the best of the best train.
This photo was taken from my friend Naoto Suenaga's Facebook page. Man, I can't wait to get back to Ebisu. It's been way too long.
:: Antonio Alvendia
---