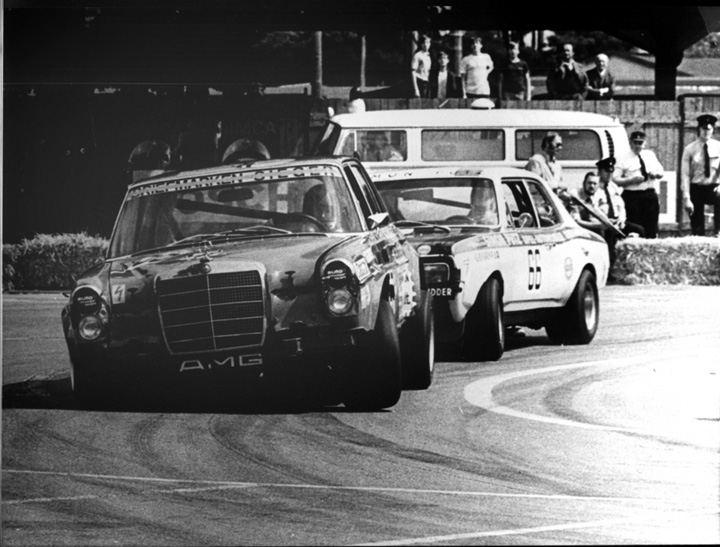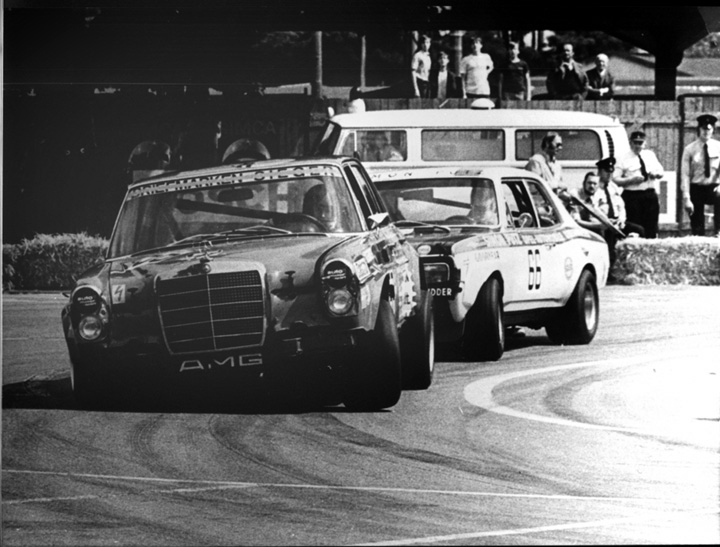 Okay. So apparently, this week, I've been on a bit of a European/DTM kick. We see so many Japanese cars all the time on Motor Mavens, I thought it would be kinda cool to mix it up a bit and shine a bit of light on some of the awesome race cars that have been famous in the European motorsports scenes for quite some time.
Last time I was in London, I saw this awesome die cast vintage Mercedes Benz race car (it was 1/43 scale, if I remember correctly…), and through the technology of Tumblr, I just happened across these photos of this awesome AMG Benz, which originally appear on this Vintage Photo page on LiveJournal. I don't know enough about these cars (if one of our readers knows a lot about this subject, please write us!), but I love them. A lot. They just look so cool; big bodied vintage luxury cars going at it with smaller, sportier coupes… SO DAMN COOL.
I don't have information on the driver, or anything like that… so if you know something, then please share with us! I'd love to learn more about this car, its driver, and the series it raced in.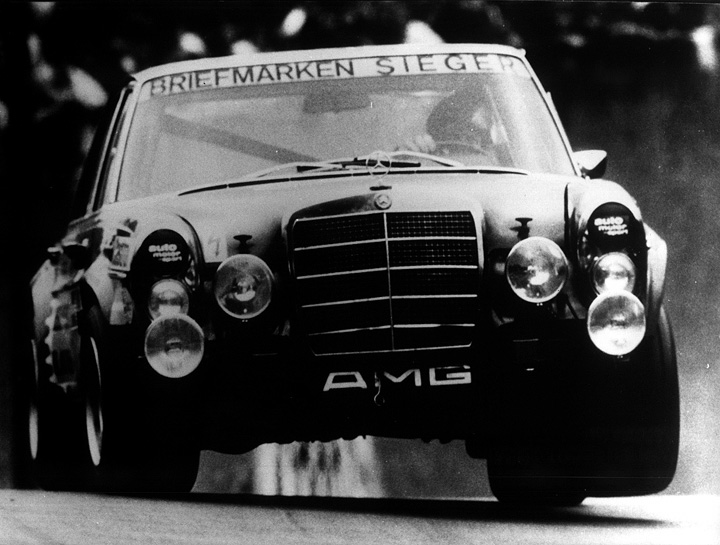 Can you imagine piloting one of these old school Benzes; flooring the accelerator while the full sized sedan is jumping over rumblestrips and chicanes? I can only imagine… I bet it would be a hell of an experience. I'm sure that this Benz would be slow by today's standards, but I just love the hell out of old school technology, simple suspension components, carburetors, and the like…
Okay, time to check Craigslist and see how much I need to save if I were to add one to my already overgrown collection…
:: Antonio Alvendia
---