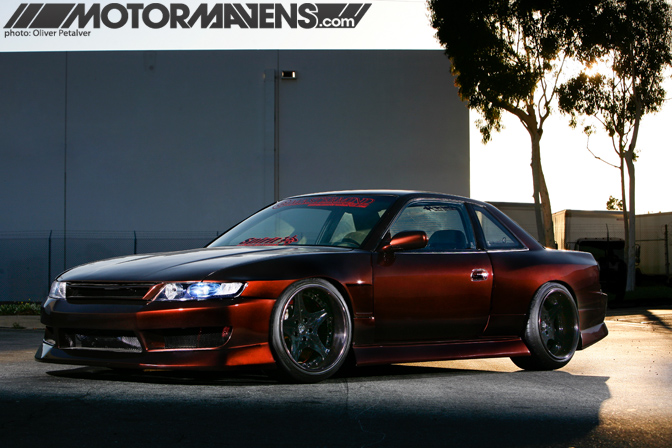 Seeing the MasterMind Odyvia for the first time at our MotorMavens Mass Appeal Show in Irwindale, CA was a mind-blowing experience. Hearing the car start up for the first time left my ears ringing for hours. However, rather than just telling tell you why I fell in love with this car, I thought I should tell you how this car came to life instead. Please fasten your seat belts, this ride is about to get CRAZY.
You're probably asking yourself, what is an Odyvia? In case you didn't know, it's when you combine Honda Odyssey headlights with a 1991 Nissan 240SX (S13 Silvia) body. Hence, the name ODYVIA…I find it rather fitting for the car – the name sounds like it was plucked from an epic poem like The Iliad.
The reason I felt so passionate about this particular car wasn't the one-off Spirit Rei Japan widebody kit, custom fabrication, custom interior, nor the Z06 LS7 motor swap. It was because it took incredible persistence and attention to detail to accomplish – this project was riddled with issues that would make an average mechanic lose his mind. However, the guys at Mastermind overcame the odds and turned their vision into a reality. When I see this car, I envision all the other aspiring drifters, hobbyists, and car enthusiasts wishing they had a benchmark to attain. To me, this car sets that benchmark.
Builds this impressive are usually spread out over months and months, ensuring enough time to cover all the details. Rajeet Dalal, head of Mastermind Operations, tells me this car came together in roughly a month and a half. Surprising, isn't it?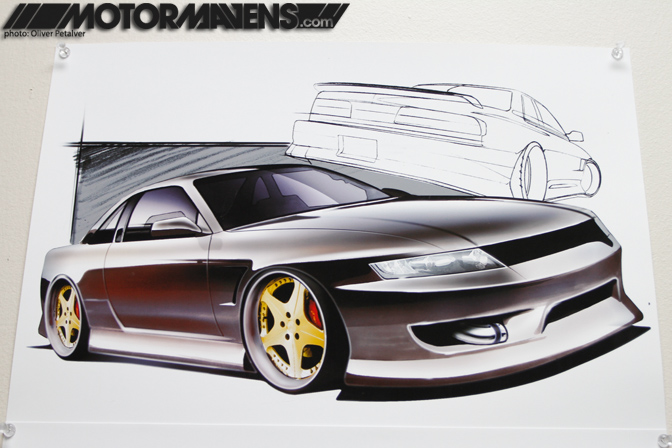 The Mastermind team consists of Rajeet, Tony Borriboonratana, and Takashi Ohira. Takashi handles Japanese relations and is responsible for bringing the kit you see on the car to U.S shores. On any given day you can be sure you'll be able to talk to one of these guys either on the phone or at their shop in Santa Fe Springs, CA.
The crew at Mastermind didn't just conjure this project up out of thin air; it was done with careful planning and precise measurements. A close friend of the team rendered a sketch for a preview of what the final project would look like. One of the benefits of having a sketch is that it is inexpensive to iron out the details. For example, imagine waiting until the car is painted only to later find out the color doesn't pop like it should.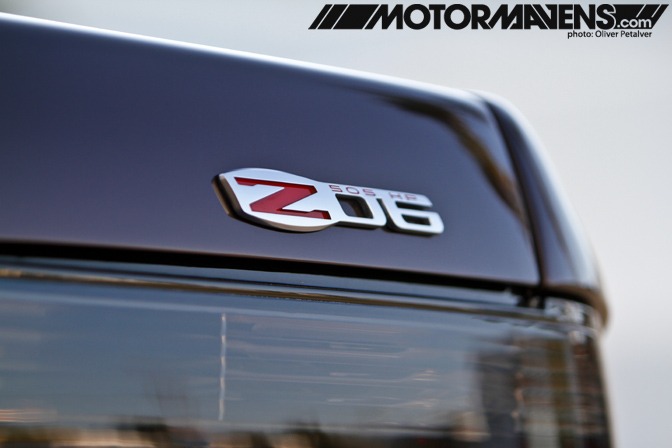 This badge sums up the beating heart of the Odyvia. It serves notice for the monstrous 2006 Corvette LS7 ZO6 crate engine that lurks within. That "505 HP" is all you need to know. Noticing the trending patterns, Mastermind wanted to stay ahead of the  torque curve by gaining a little bit more power than what you could squeeze out of an SR20DET or an RB26DETT. So they went ahead and made the move over to the dark side of American Muscle.
Fans of small displacement and high boost pressure eat your hearts out. Do you think this would be a great contender for Formula Drift 2012? Well, all things being equal, you would be out of your mind to take a one-off-custom built car out on the track and hope to the heavens that nothing happens to it. The next photo explains it all.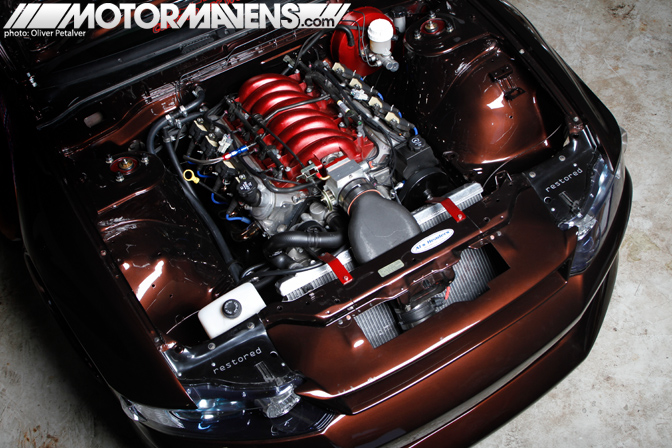 Fitting a domestic engine and transmission into a foreign car is a bit harder than it seems. The engine bay may look immaculate but the guys at Mastermind spent over 200 man hours just fitting the engine and transmission and building a custom wiring harness in order to get all the vitals working properly.
While the engine and transmission were being sorted, Rajeet was running around trying to figure out how to get all that power to the rear wheels. The next best thing to get the power to the asphalt was to use what already exists. Mastermind was able to source a 3.90 LSD from an Infiniti Q45. A wise man once told me: to overcome a problem you must be resourceful and have a will to succeed.
With such a large engine in place, Mastermind's next challenge was, simply stated: "Where do you put everything else?" (air intakes, the radiator, battery, etc.) Fortunately, the guys had already taken a crash course on how to approach such a problem if it were to arise. They went with a V-mounted  S13 KOYO radiator and decided to put the dual air intakes under that beautifully sculpted Spirit Rei bumper.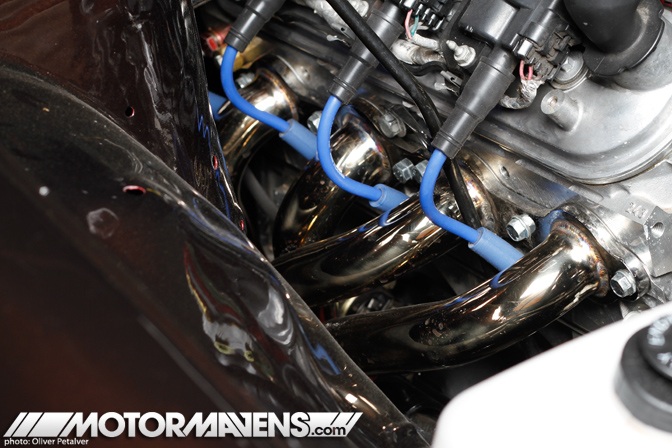 This project was hit with one problem after another, yet the Mastermind guys overcame these feats and rose to the occasion.  Another issue that occurred during the build arose when it came time to fit the headers onto the massive 7.0L Z06 motor in the tight Nissan S13 engine bay. The problem was, there wasn't an application on the market that would clear the Nissan S-13 Silvia steering rack. So after scratching their heads, the guys at Mastermind custom fabricated a set of titanium headers. Pretty snazzy huh?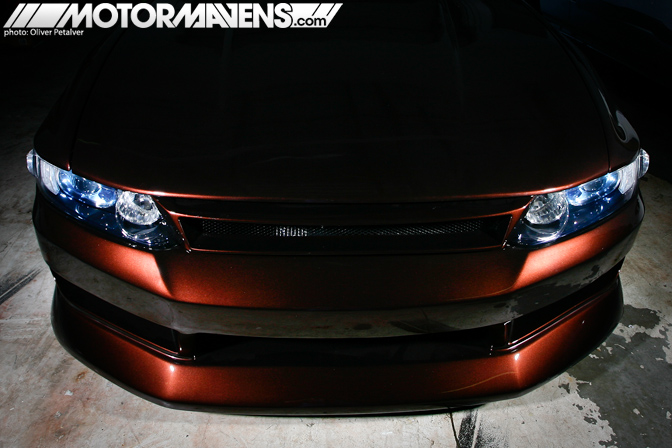 The front does look menacing, even with the lights from a Honda Odyssey. Who would've thought that the words "menacing" and "Honda Odyssey" could ever coexist in the same sentence? Mastermind chose the complete Spirit Rei widebody kit to display on their S13 project car. The kit includes the front & rear bumper, side skirts, front fenders adding 55mm in width, rear quarter panels adding 85mm, and rounding home base – the Spirit Rei hood to complete the whole car. However, Mastermind did reiterate that this kit does require body work and, depending on how fancy you want to get, it could set you back a pretty penny.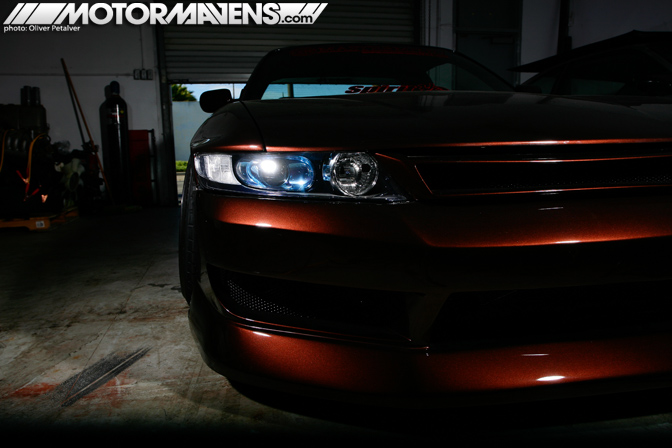 With everything prepped, the engine and the widebody kit fitted, it was time for disassembly so the car could be shipped over to Auto Explosion in Gardena, CA for the final fitting of the kit and for that spectacular paint. The paint is unlike anything you've ever seen because the PPG color is from Aston Martin's super-exclusive, super-exotic ONE-77.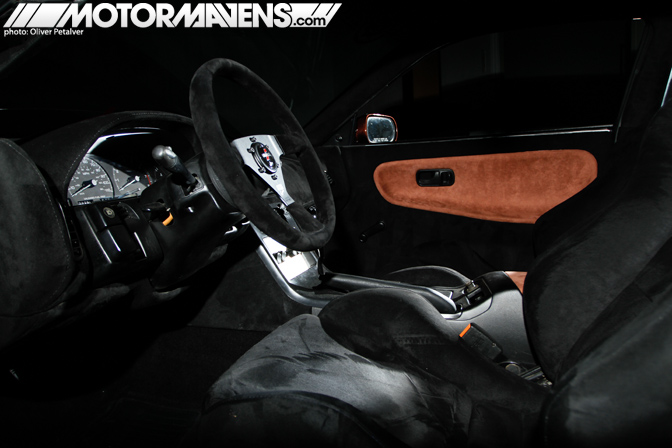 Carrying over the theme from the outside in, Mastermind decided to keep it plush so everything inside the car received an upgrade from that boring stock interior.  From the Recaro SR3 seats to the headliner to the dash, the interior got covered in some premium custom suede upholstery. The Impul 913 special steering wheel with Momo hub rounds things off and tops off the interior symmetry.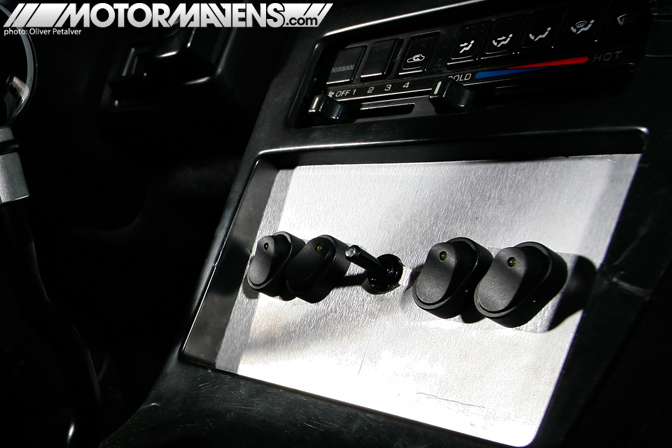 Mastermind kept the interior functional yet form-fitting. The simple switch panel controls everything from the ignition kill switch to the battery and fuel cut off. It's a good thing to have when you're at the track or at a friend's house and don't want anyone to steal your prized possession.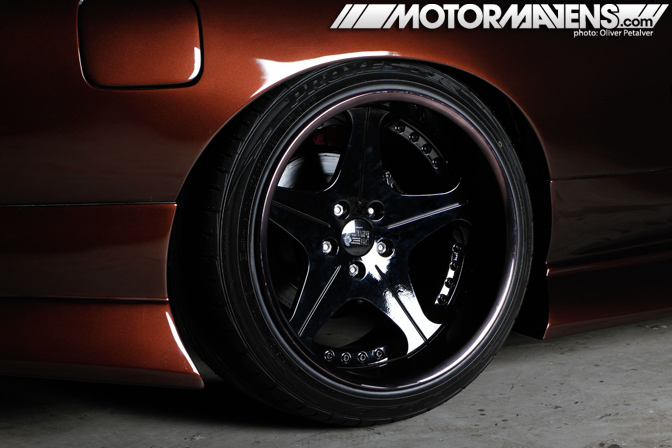 Keeping things grounded, the stock suspension was tossed and replaced with Buddy Club D1 spec coilovers. Mastermind debated over the right wheel and tire combo for a while and in the end chose to go with Leonhardritt Ordens. In order to get the wheels to fit, the guys had to first convert the 4 lug bolt pattern to 5 lug. Paired with Project Mu brake pads to give the Odyvia a bit more bite during braking. Rounding off the fitment, to get it to sit right under the widebody, the fronts measure in at 18×10.5 and rears 18×12. The barrels were replaced for wider custom ones and matched with a gloss black face and solar rain lips paired with Toyo Proxes tires. Quite a package I must say…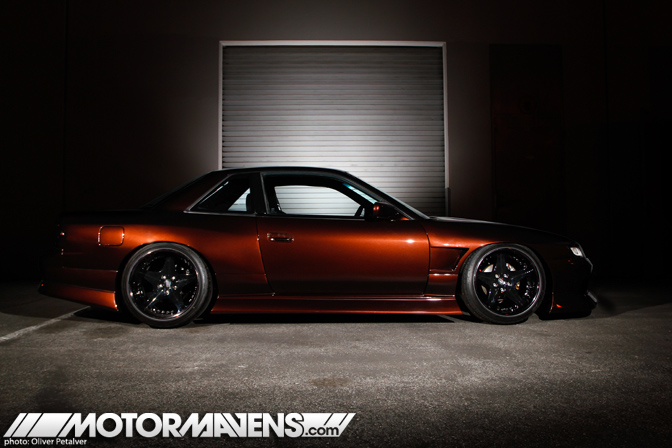 Mastermind is just getting started so MotorMavens readers stay tuned as we have a whole lot more coming from the Mastermind compound. It's always a pleasure to see there are still down to earth guys out there who are always willing to give a hand to fellow car enthusiasts. I think that has contributed to their already successful mantra: "Stay true to yourself, do honest work and, most of all, have passion – because without passion there is no drive." We couldn't have said it better ourselves! The Passion Principle, FTW! Stay classy and be sure to catch my next addition to the MotorMavens site.
Big thanks to Tony, Rajeet, Takashi, Irwin and the rest of the Mastermind crew for accommodating us & Christian Alcantara from Import Fashion for his extra hands during the shoot.
::Tamer Omran
Photos by Oliver Petalver
Apt9
,
Aston Martin
,
Auto Explosion
,
Bridgestone
,
Brown Odyvia
,
Buddy Club
,
Honda Odyssey
,
Import Fashion
,
Impul
,
Infiniti Q45
,
KOYO
,
Leon Hardiritt
,
Mastermind
,
Momo
,
MotorMavens
,
Nissan Odyvia
,
Odyvia
,
Oliver Petalver
,
ONE-77
,
Orden
,
Project Mu
,
RajeetDalal
,
Recaro
,
S13
,
Silvia
,
Spirit Rei
,
Tamer Omran
,
TR trading
---