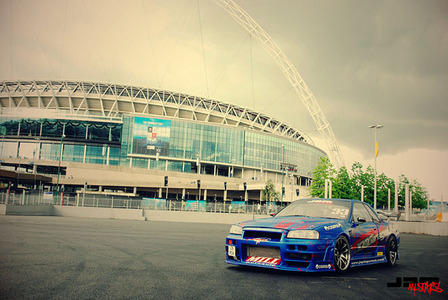 Following up with our video of the JDM Allstars event in the UK, our first bit of coverage comes from a really great photographer… Daniel Bridle. When we were first introduced to Dan, we were stoked to have contributions from a local UK photographer. We were sure he was probably a good guy and a good photographer, but we didn't expect him to be friggin' 17 years old! That's awesome! This is his first posting with us, but we're already looking forward to seeing more photos from him!
::::::::::::::::::::::::::::::::::::::::::::::::::::
My name is Daniel Bridle, I'm 17 at the end of this month, and I've been taking photos since my grandfather gave me an old film camera when I was a little kid.
I've been photographing the UK drift scene for the about a year now, but I've been interested in drifting since 2005. I've watched the scene here develop and grow bigger and better over the years, and I always wanted to do something with photography. I'd tried a lot of forms of photography before, but I only decided to have a go at drifting photography at the second round of the JDM Allstars series at Wembley Stadium in 2008.
The photos came out well surprisingly and a few months later I was contacted by JDM Allstars asking whether I'd like to work on a few projects with them. Of course I said yes, as I've always wanted to help contribute to the scene. Since then I've been all over the place taking photos, doing shoots, running my own blog, working with the JDM Allstars and now hopefully contributing to this awesome site!
JDM Allstars started in February last year and in such a short time has become one of the most popular and biggest drift series in the UK/Europe. Bringing in some of the most talented drifters from all over the world to compete at some awesome venues like Lydden Hill, Newcastle City, and my most favourite of all… Wembley.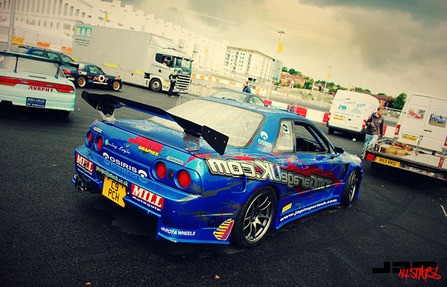 I'm back at Wembley, It's Friday and it's the media day before the weekend of Round 3 really kicks off. Even though it was relatively quiet when I arrived there were some great cars already in the paddock, like the JDM Garage UK Bee-R Skyline.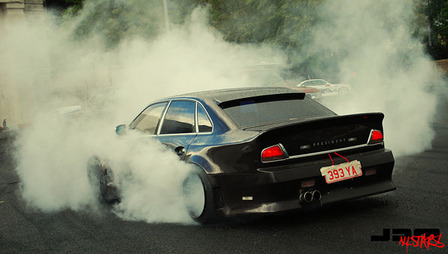 Dan Joyce from Dirty Sanchez arrived in this mental V8 Nissan President and laid down some VIP rubber.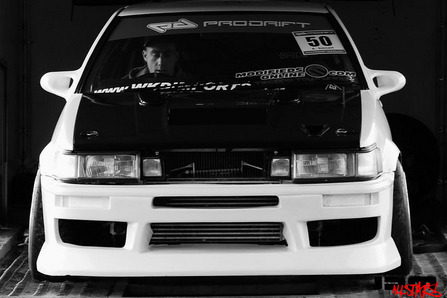 Team WKD pulled up to the pits with their huge car transporter and started to unload their 180SXs. But the car that caught my eye most was this AE86 up in the top of the transporter…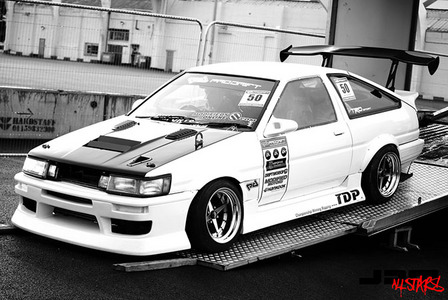 I fell in the love with the way this car looks. I'm not usually a big fan of AE86s with body kits and GT wings, but it seemed to work so right with this one.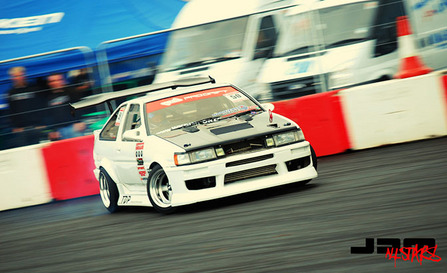 But the biggest shock for me was when it went out on the track. I expected some sort of screaming 4AGE but my ears were hearing something far more powerful. Turns out it's running an SR20 with 450BHP! Some might cry "blasphemy" but I liked the combination of old and new.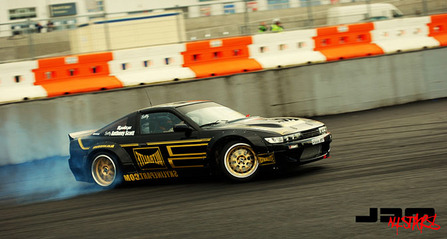 Anthony Scott broke out his amazing Rocket Bunny 6666 kitted, RB30 powered Sileighty. You really have to see this car in the flesh to truly appreciate the work and time put into it.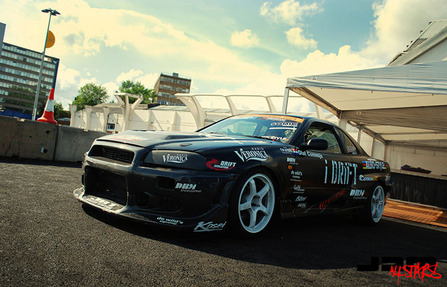 Tucked away behind the Team Falken tent was Dutch drifter Olaf Commijs's R34 Skyline – it's not a common site to see one of these, but this one gets drifted hard.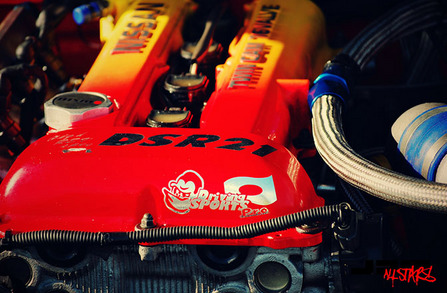 I headed back to the pits to have a peek under the recently imported Driving Sports PS13, check out the trademark red to orange fade valve cover.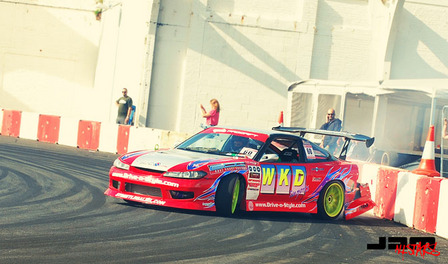 One of the other WKD cars was Nigel Colfer's 2JZ powered 180SX. Straight away he was scraping the car against the wall. Props for the first wrecked bumper of the day!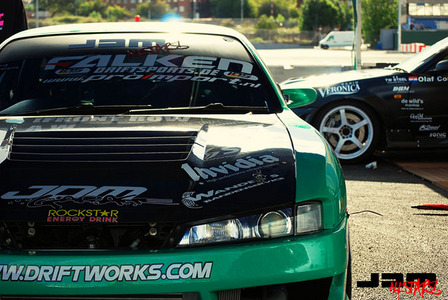 The light started to fade over London, while other teams from all over Europe arrived, others packed up and left, preparing for the next day of qualifying. You could feel a buzz of excitement in the air about the coming weekend. It was going to be amazing, you could just tell!
Stay tuned for more coverage soon!
:: Daniel Bridle
---