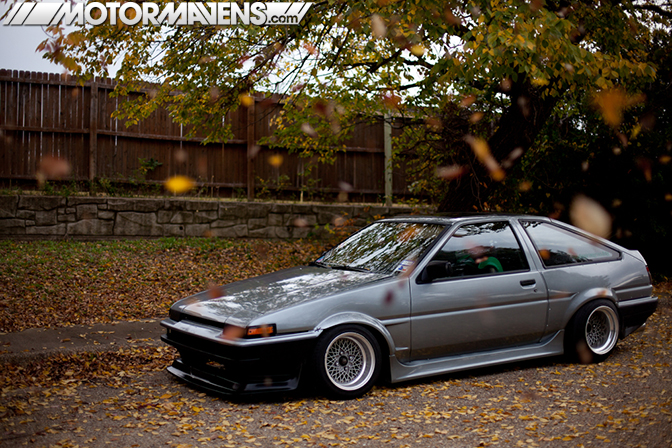 We call it 'webmining' for a reason – we slave away tirelessly in the dark and the heat.  There's lots of dirt everywhere and our little canary to let us know when oxygen gets low. However, every now and then we'll come across a nice little gem like this.  While browsing through the MotorMavens Forum introduction section, a super clean AE86 Corolla from the great state of Texas stood out to me.  In his thread, the owner, Angelo, quickly introduced himself and his car, which, in his own words, he "loves dearly and abuse like a red headed step child."  Frankly, that's what I like to hear.  Trailer queens aren't at all my thing. Now don't get me wrong, there's nothing wrong with caring for your vehicle, if you respect her she'll respect you.  But, I personally believe that if you're going to build a vehicle, drive it like it's meant to be driven.  Sure that means putting some extra work into keeping it clean, but that makes it all the more something you can really be proud of.  Angelo's 86 fits that bill perfectly, it sits pretty and (from the videos he posted) he drives it like it should be driven: hard.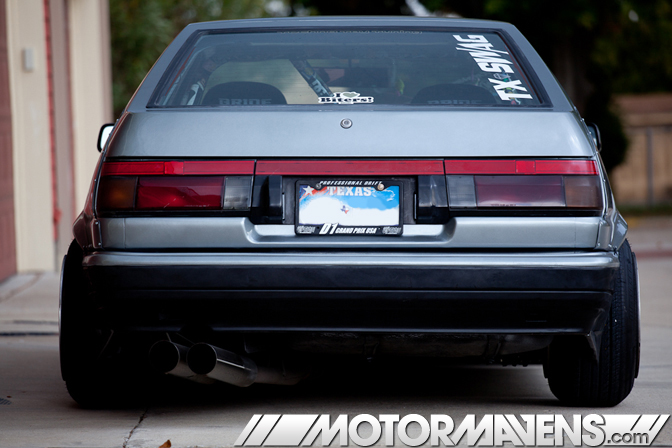 Truth be told, I'm a sucker for a nice rear end (read into that as you wish).  Angelo's 86 is no exception, aggressive stance and the well done wide-body tick all the right marks.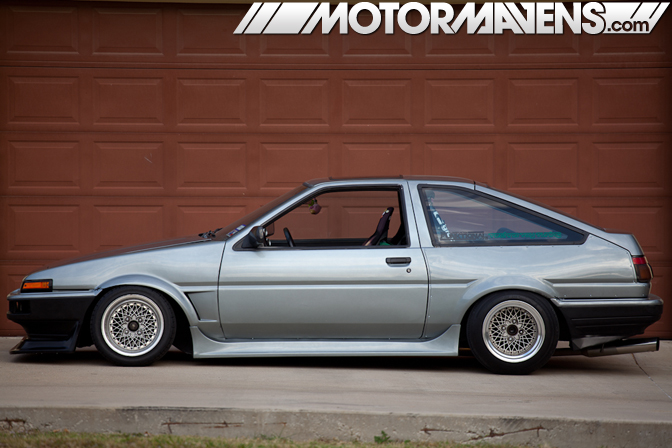 Low offset SSR's look fantastic on this car.  Mesh just looks so right.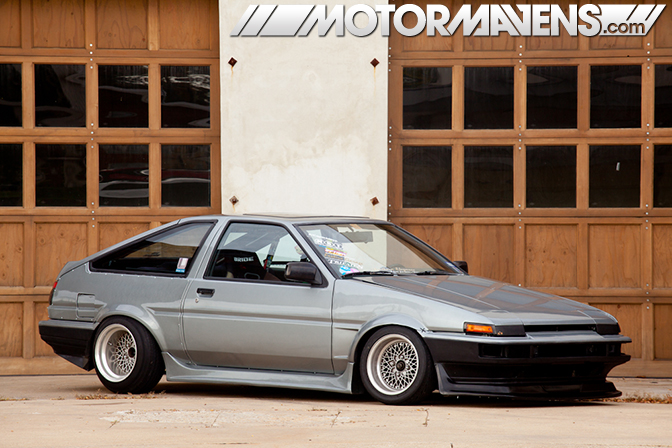 I give my props to Angelo for doing such a good job on his Corolla while on his diet of Mac and Cheese.  Passion Principle, anyone?  Use Angelo as an example, you don't need a huge budget to make something that you can enjoy.  Then you can show it off  in its finished state, or while it's a work in progress, in the MotorMavens Forum.  You never know where it might end up! Click over to the MotorMavens Forums for more photos and information on Angelo's AE86… POST UP photos of your own cars, people!
:: JonathanMcWhorter
VISIT THE MOTORMAVENS FORUMS for more photos and information on the car!
---