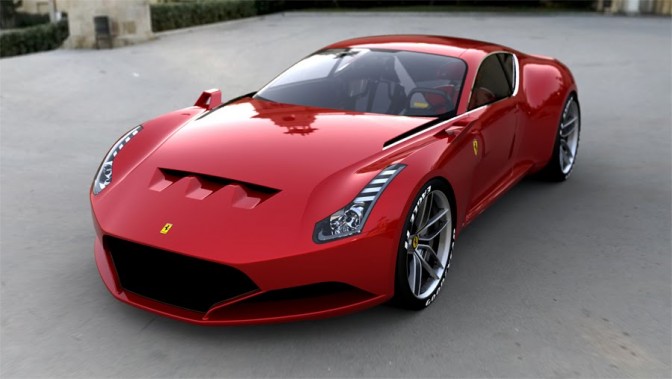 Getting a design off the drawing board and into development can be an arduous task in the best of times but, after Ferrari's release of the 599 GTO, it may be quite some time before we see this beauty on the roads. So, if you're like me, you're asking "what has Ferrari planned for us in 2012 to replace the over-sized, grand tourer 612 Scaglietti?" Berlin-based designer Sasha Selipanov, AKA "The Angry Car Designer", has conjured up one fantastic design possibility for Big Brother's replacement.
This killer 612 GTO concept combines the sinuous lines of Ferrari's latest models with a nod to the famed 250 GTO. Just try to remember that the pictures you are now salivating over…are just renderings. Sorry to burst any newbie bubbles but any exposure to the renderings and concept cars of this industry should leave us all with one clear message: this may very well be the most beautiful car never to be built. After all, there is more than a slight chance that this design won't make it past the design room. However, despite the unfortunate realities of auto design and manufacturing, Selipanov continues to design drop dead gorgeous super cars.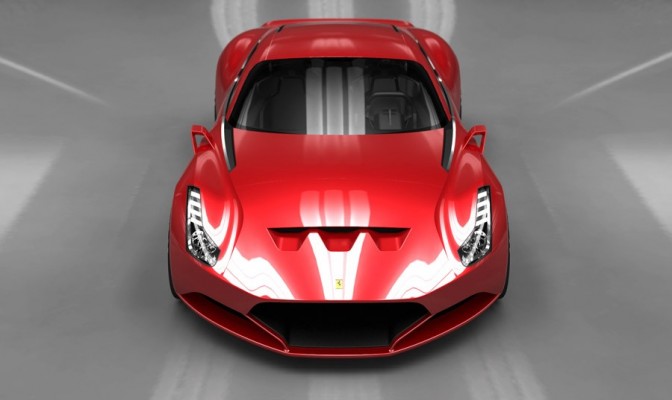 Selipanov hasn't engaged in the usual concept car illusionist games such as tantalizing with hypothetical engine specs or muttering incantations which invariably contain the words "quilted Alcantara seats". No. Instead he has concentrated his efforts on the sorts of gorgeously rendered lines that lend a concept car a reality of its own – even if that reality exists within our collective imagination. Feast your eyes and dream on.
The aggressive lines and angular door mirrors hint at the sort of flagship design which could carry a marque into the next phase of its evolution. Perhaps this view of a future just beyond the horizon of Ferrari's present design will be to their liking? What do you think?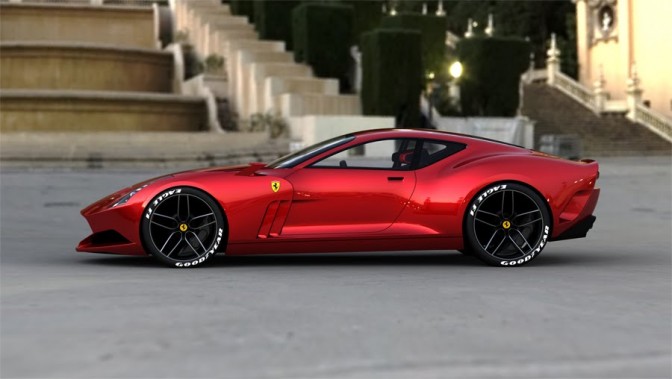 For those who say that they do not understand the thinking of those who are disciples of offset and fitment, I say "Voila!" A picture's worth a thousand words and this one ends all argument on the subject…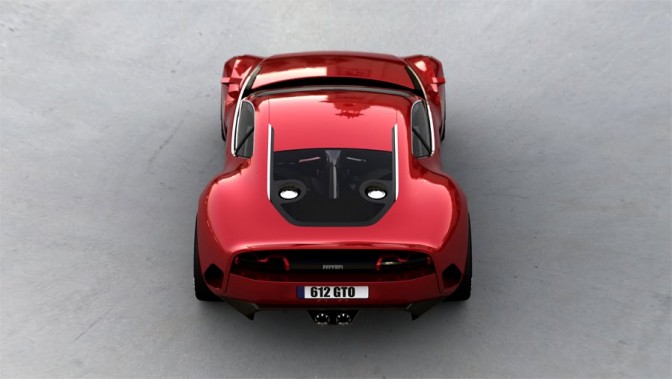 And here are a thousand more words that are all synonymous with "sexy".  I like racetracks, cars, and women with mind-numbing curves – call it a personal design flaw (which many of you may share with me). However, despite my numerous personal flaws, there's nothing flawed in this design. Bellisimo!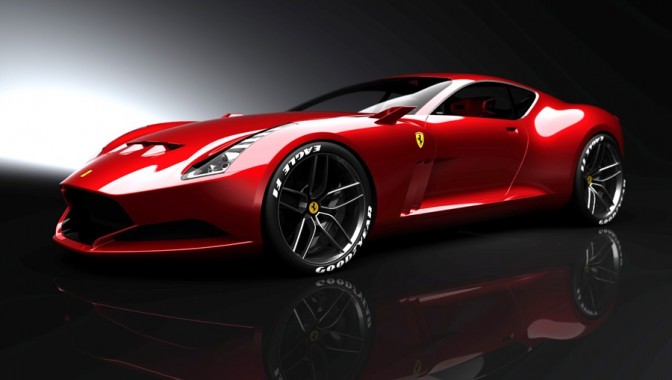 This picture truly leaves me awestruck with its swooping rear fenders, meaty tires, and tear drop silhouettes. Certainly, Mr. Selipanov is a master – which would incline one to think that this must, indeed, be a masterpiece. Some may disagree. For my money (of which I do not have enough to put me in the driver's seat of one of these if it's ever made), I'm happy to just gaze upon it. It's nice to know that, even if something like this is only a concept, it still exists in the imagination of a very talented designer – and now, in our minds, as well.
::Tamer Omran
---