Antonio Alvendia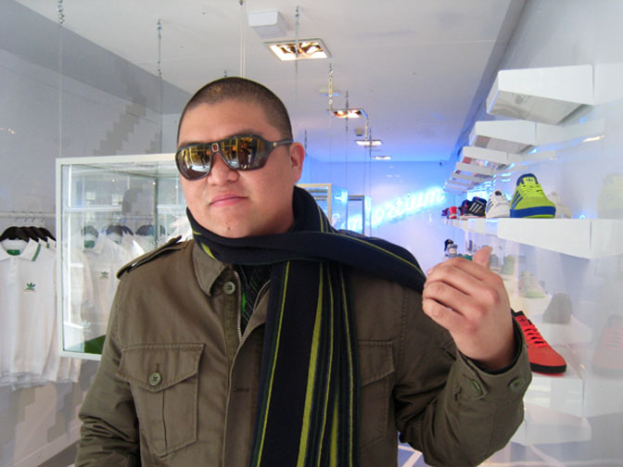 Website:
http://www.linkedin.com/in/antonioalvendia/
Profile:
I am... a nonstop buyer of Japanese car magazines even though I can't read them, a long-time collector of rare steering wheels, horn buttons, deep offset wheels, fresh Kangols, hip hop mixtapes, and vintage Japanese automobilia.

I'm addicted to taking photos (especially with my Canon SLRs and my iPhone) - I shoot at least one photo every single day. My background is in shooting advertisements and editorial photos for print magazines, as well as working with major motion picture studios in Hollywood.

I love cars. I have a huge collection of vintage Toyota memorabilia and rare parts to go with all the cars in my collection. Life is too short to drive a car that sucks. Enjoy life with your favorite car! My life revolves around photography, cars and car culture; I am extremely passionate about these things! At the same time, I grew up around the culture of hip hop music, with a reverence for graffiti art, underground mixtapes, and street fashion.

I've been involved with the emerging drifting scene in the USA since the late 1990s, and back in 2004, I decided to quit my corporate job as a Director of Sales and Marketing for a technology company so that I could chase my dreams, traveling all over the world to document drifting as it evolved from Japanese subculture to pop culture.

After several years of working with print magazines worldwide, I accomplished a big goal of mine in 2006, by authoring my first hardcover book, entitled "Drifting: Sideways from Japan to America," the first book ever produced on the topic of drifting. One year later, I was contracted to create the first mass-produced and internationally distributed calendar on the topic of Drifting (2008 release). These projects were just a labor of love for me, so I never expected them to be as successful as they were; I certainly didn't expect to randomly see my book on bookshelves and coffee tables in other countries. That book certainly opened a lot of doors for me!

In fact, one of the many doors that my book opened up for me was that of a big video game company in Canada - Electronic Arts. One of the art directors stumbled upon a copy of my book at the local Chapters Bookstore, and they eventually decided to contact me. I was shocked and honored when they told me they used my photos and stories as a reference to add authenticity to their video games. Soon enough, I found myself getting flown up to Vancouver to consult EA on the Need for Speed franchise's marketing/brand extension projects. I became one of the presenting hosts on camera for EA's Birth of Pro Street documentary film that aired on SpikeTV and Motors TV internationally. Soon after, we formulated some plans and began working to create one of the biggest corporate-owned car culture blogs on the internet - Speedhunters. I have since left Speedhunters so I could team up with several of my close friends to build up the MotorMavens Movement.

Our website has come so far since it first started. MotorMavens is driven by the passion and hard work of each of our contributors. MotorMavens does not have a corporate expense account or huge multi-million dollar corporation paying our bills. Instead, every individual member of the Motor Mavens Crew works hard, spending hard earned money on camera equipment and travel. I think I can speak for all the members in the crew when I say that I don't mind putting my own money and sweat into the project because I passionately believe in what we're doing.

I love to build and be productive. I'm extremely goal oriented and motivated to be successful in what I'm passionate about, so I'll never stop pushing forward. Of course undertaking big projects can be difficult at times, but nothing worthwhile comes without a struggle. I just feel that people shouldn't waste any opportunities to do something that drives them. Isn't that the whole point of living?

-Antonio Alvendia

www.ANTONIOALVENDIA.com
Connect to me on Facebook!
---
---
For the past ten years, I've been traveling to Japan to take photos and learn about the interesting car culture there. I've also traveled to places like Germany, the UK, Belgium, and Greece, but never once have I been to Spain... until now! Ah,
España
! In just a couple of hours, I'll be traveling there for the very first time, and I'm so excited!
Truth be told, I'm not heading there to attend a motorsports event or anything like that - I'm there on other business. However, by Facebook chatting with a fellow AE86er who hails from Madrid,
Jorge Azcoitia Moreno
, I learned about some of the exciting things that his hometown of Madrid has to offer. Aside from amazing
paella
at Casa Nemesio near Plaza de Castilla and
patatas bravas
from Las Bravas, I also learned about the local racetrack,
Circuito del Jarama
, and the
Jarama Vintage Car Festival
.
Read more...
---
---
---
---
---
---
---
---
---
---
---
---
---
---
---
---
---
---
---
---
---
---