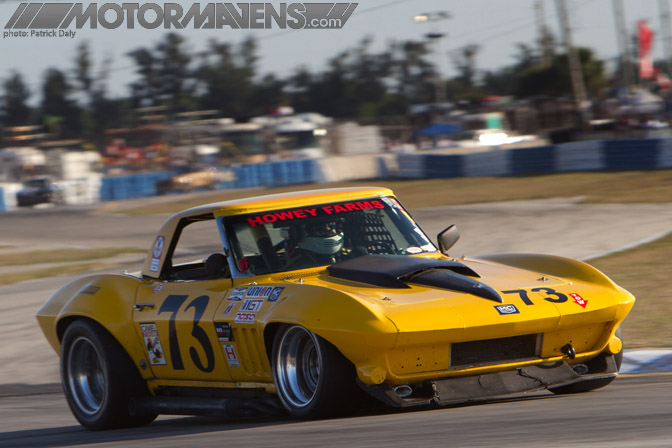 Looking through the photos we shot at the 61st Mobil 1 Twelve Hours of Sebring Fueled by Fresh from Florida (Their official name is WAY too long to say in one breath; it means Sebring had a good ad sales guy), we couldn't help but drop our jaws when staring at this Corvette Stingray from Howey Farms Racing. We don't know much about the car and the driver, but apparently it was being driven by Clark Howey, a man with years and years of track experience at Sebring under his belt.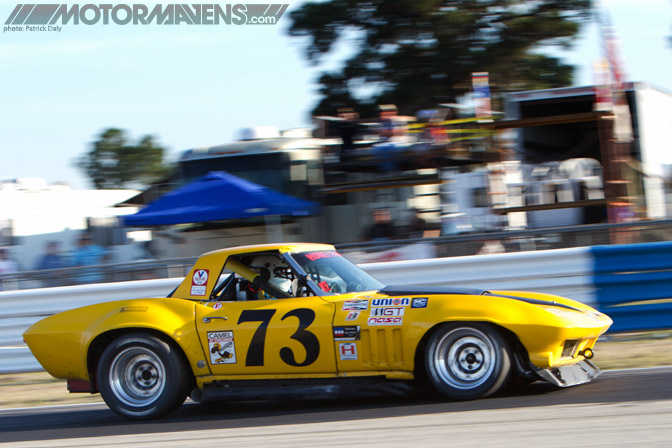 From what we gathered from Google (and the hilariously outdated Howey Farms Racing website, which says its 2008 racing schedule will be updated soon), Clark Howey's Corvette Stingray is actually a historic race car, that was first run in the GTO class back in 1973. Hm, maybe that explains the number 73 on the door.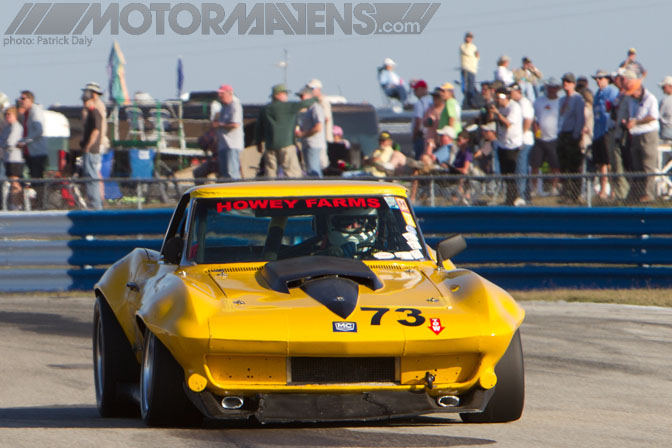 We just can't get over the fact that Clark Howey's yellow Corvette Stingray is so damn LOW! It makes it look even cooler and more aggressive than many of the other cars running in the same class. Look how low it is, even from the front!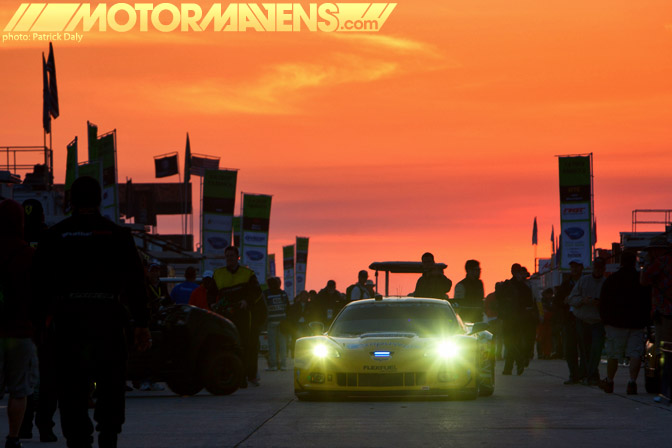 When we refer to "that yellow Corvette" running at Sebring, most people probably think of the famous Compuware Corvette C6.R, which won at Petit Le Mans and the actual 24H of Le Mans at Circuit de La Sarthe in France. The car pictured is the Number 4 C6.R, which actually won the Sebring 12H race!
Compuware driver Tommy Milner made a late pass for the lead and then held on for the final 15 minutes as the No. 4 GT Corvette C6.R won the American Le Mans Series GT class at Sebring International Raceway on Saturday.
The No. 4 Corvette C6.R – driven by 2012 Drivers' champions Milner and Oliver Gavin, and Richard Westbrook – overcame an early electrical issue and two key penalties to win the 2013 ALMS opener. It is Gavin's fifth victory at Sebring; Milner and Westbrook each recorded his first.
"What an incredible effort by Corvette Racing; these guys never gave up," said Jim Campbell, Chevrolet U.S. Vice-President for Performance Vehicles & Motorsports. "They came from behind multiple times. It was a focused team effort, with great driving and great calls in the pits, and great pits stops, and they delivered a big win. I'm proud of them."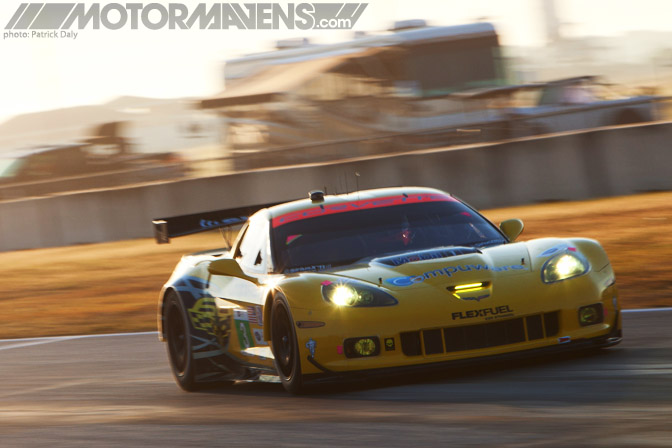 The No. 3 GT Compuware Corvette C6.R – driven by Antonio Garcia, Jan Magnussen and Jordan Taylor – retired with just over three hours remaining due to an overheated gearbox. The team, which also experienced an electrical issue early in the race, finished in 11th place in class, 120 laps off the pace in class.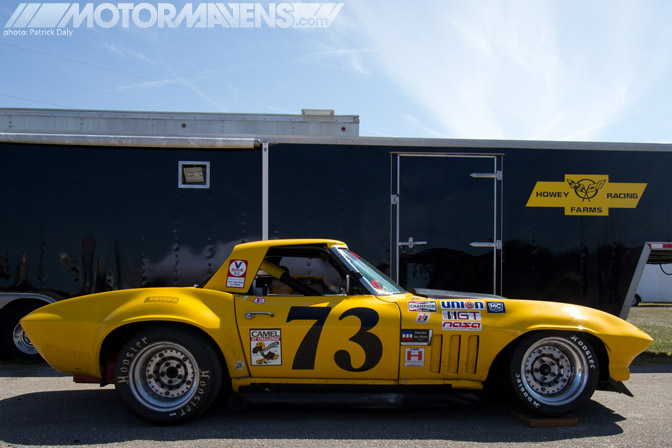 Back to the Howey Farms Racing Corvette Stingray, check out how LOW it site up front! Bad ass.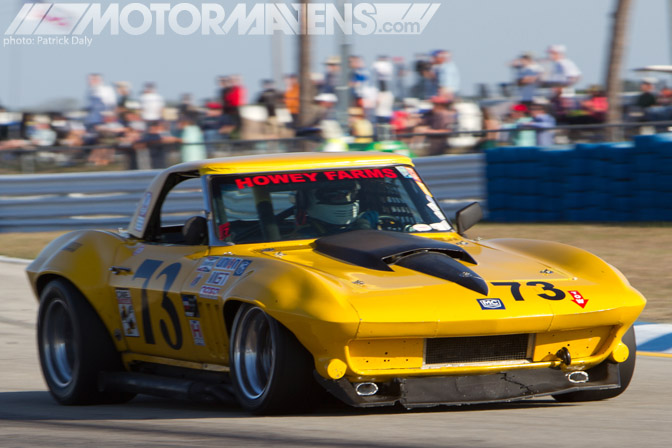 Tuck and roll! We just love how Clark Howey's Corvette looks as it attacks corners with the front wheels tucking deep into the wide fenders. As cool as it looks, this Stingray SOUNDS even more amazing on the racetrack at high rpm. We wish more race cars looked as cool as this one!
:: Patrick Daly
24H of Le Mans
,
ALMS
,
American Le Mans Series
,
C6.R
,
Circuit de la Sarthe
,
Clark Howey
,
Compuware
,
corvette
,
corvette stingray
,
Fresh from Florida
,
homepage
,
Howey Farms
,
Howey Farms Racing
,
Mobil 1
,
Pat Daly
,
Patrick Daly
,
Petit Le Mans
,
Sebring
,
Sebring 12H
,
Sebring International Raceway
,
Stingray
,
Tommy Milner
---