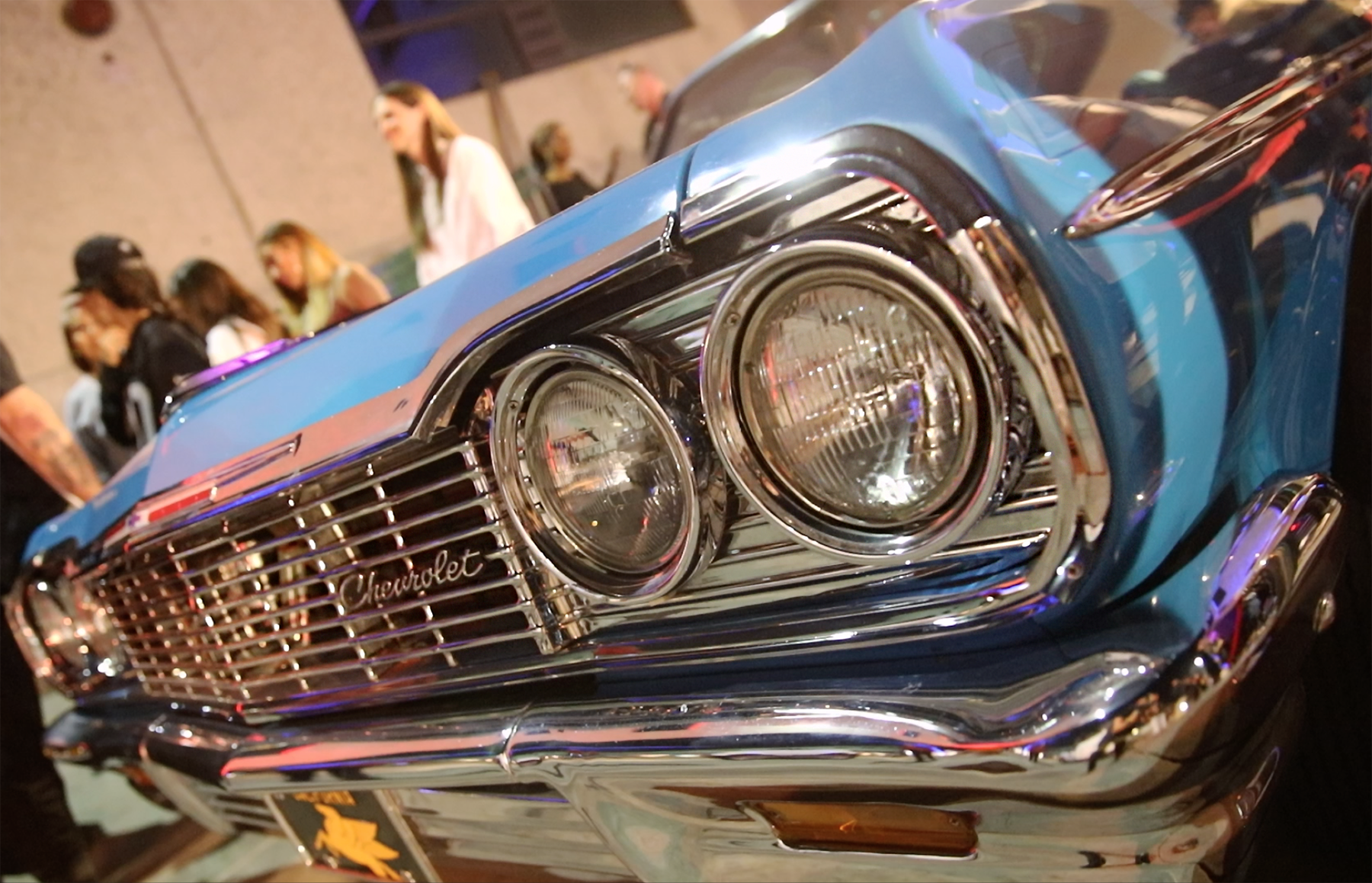 We recently attended a party and screening for LA Cars & Music, a film that's part of the Red Bull Music Academy Festival in Downtown LA's Arts District. This party was at the ID Agency office, and featured an eclectic mix of cars, like a vintage Alfa Romeo race car built for the La Carrera Panamericana by Dorian Valenzuela of DV Mechanics in Montebello CA, a 1964 Impala lowrider owned by Estevan Oriol and painted by Mr Cartoon, a Porsche 356 customized by Porsche outlaw builder Rod Emory of Emory Motorsports in North Hollywood, a ZN6 Scion FRS with a Rocket Bunny Version 3 widebody kit customized by Long Tran of LTMW in El Monte CA, a hot rod built by TJ Russell from North Hollywood and more.
Most people know me as a still photographer, but I've actually been trying to practice my skills (or lack thereof) in video production recently, so I decided to shoot a personal type, first person vlog at the event so that some of my friends who couldn't make it could "tag along" virtually. The party was fun, and hopefully my video captured some of that! Don't worry, my video skills will improve as I publish more videos! (Everyone has to start somewhere.)
So anyway, watch the embedded video above, and check out some screen grabs below from the video we recently posted on our YouTube channel. Forgive the soft focus – these images don't have the sharpness that you typically expect from a MotorMavens photo, but hey, they're screen grabs.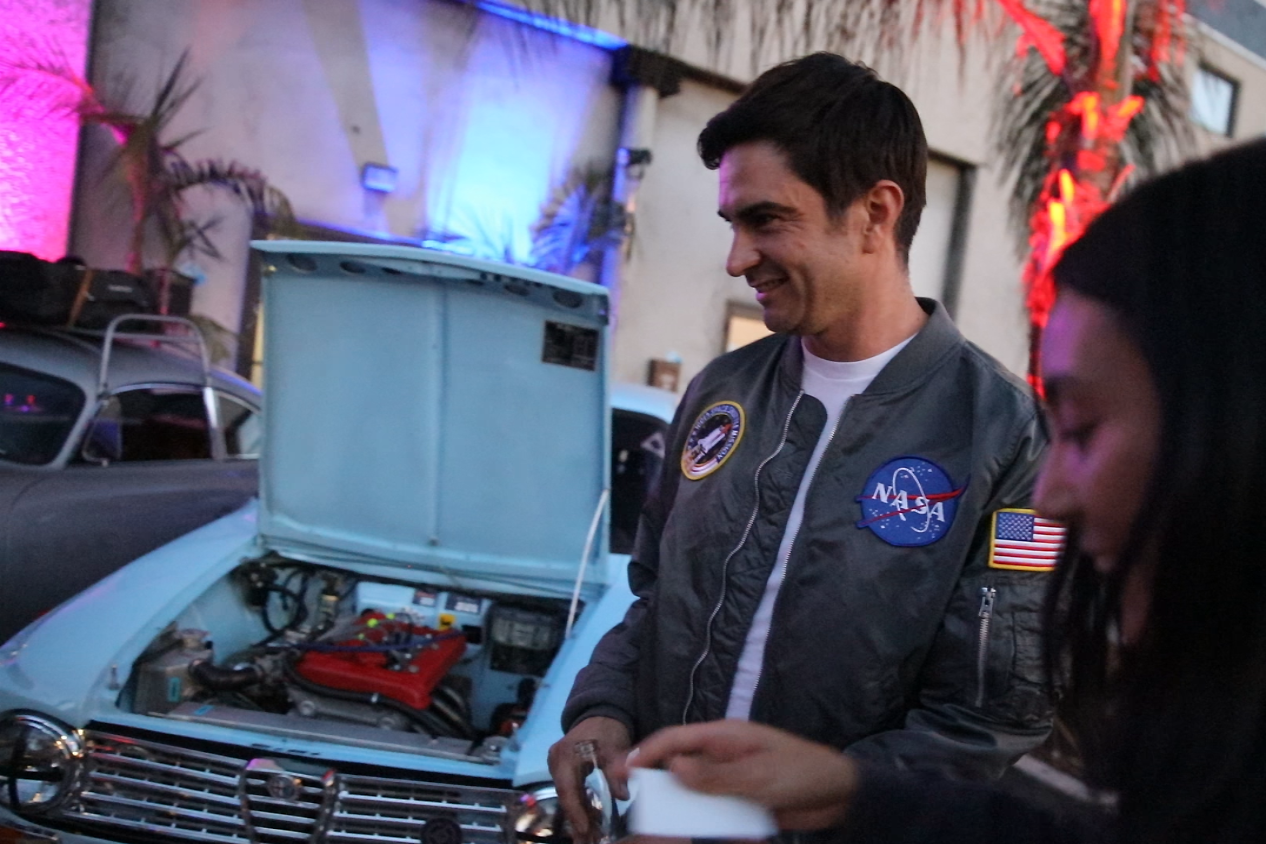 This is Dorian Valenzuela from DV Mechanics in Montebello, and that's the engine bay of his awesome vintage Alfa Romeo race car! Stay tuned – we'll be posting an in depth video on this car on our YouTube channel soon!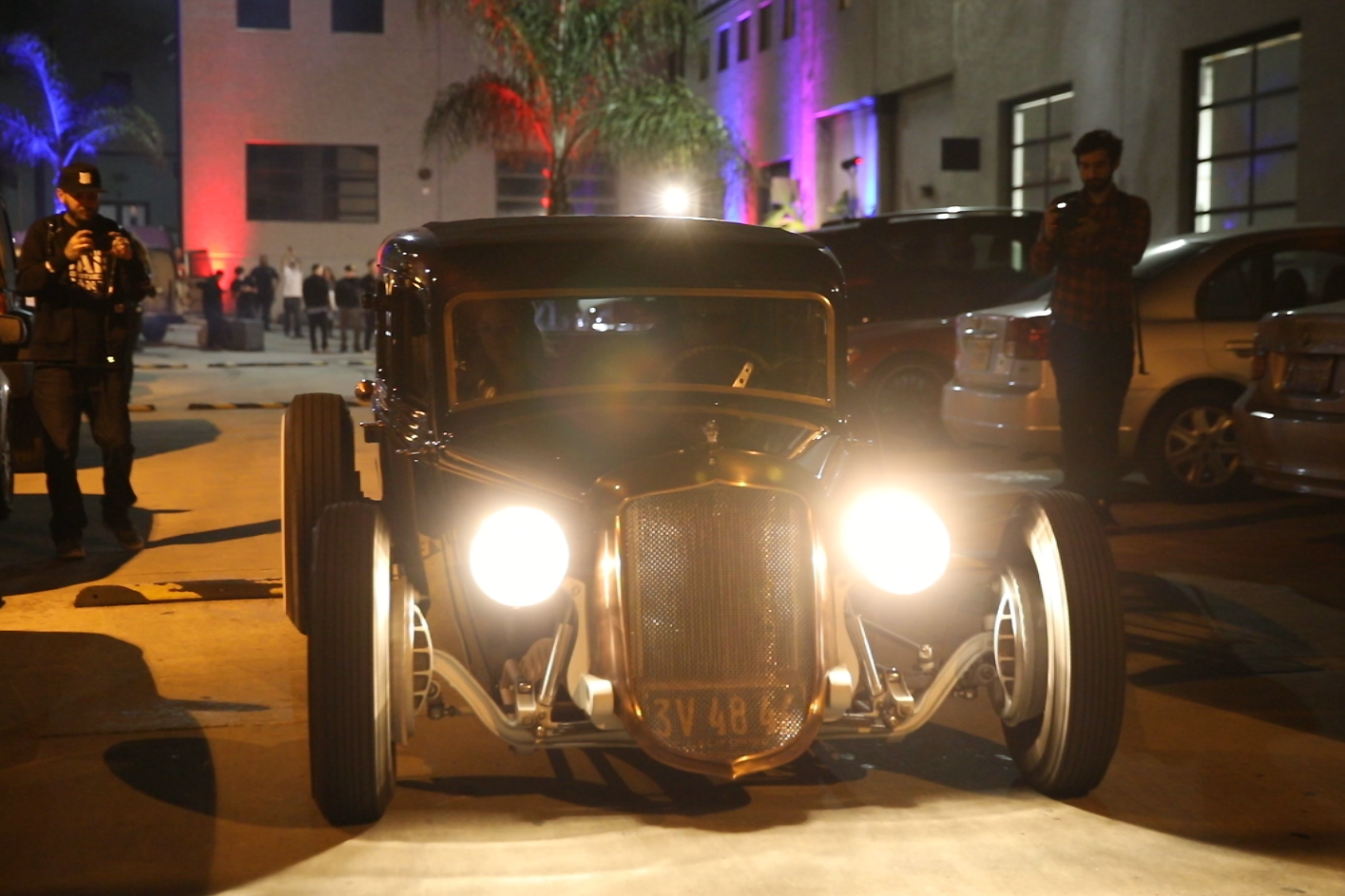 This is fabricator and car builder TJ Russell's bad ass hot rod. You really really really need to see this thing in person to see all the details on this thing. Hmm… maybe I should call him up and shoot a video with his car!
If you'd like to watch the actual LA Cars & Music film, here it is, above.
LA: CARS + MUSIC is a short documentary that gives a real front seat ride into LA's wholly unique car scene, starring a diverse range of personalities, subcultures and auto passions from vintage, heritage, race cars and street racing to lowriders. The director Van Alpert (Director) worked closely with Estevan Oriol (Executive Producer), a world-renowned Chicano photographer known for his work in documenting lowrider street culture, to tell the stories of the these various car communities and the role music plays in their culture.
"I bought my 1964 Impala in 1989 and finished restoring it and converting it into a lowrider in the early 1990's. At the same time my dad gave me a camera and I began documenting the lowrider culture which opened my eyes to all car and bike culture. From that moment I've documented car and bike culture all over the world and have been to over 56 countries. It's been good working with Red Bull and Van Alpert to bring some of these stories to life," said Estevan Oriol, Executive Producer.
Also, here are some random images below from the Red Bull image library. Some of them are kinda grainy and soft, but I think that's cause they're most likely screen captures from the film. They still add to the story, methinks!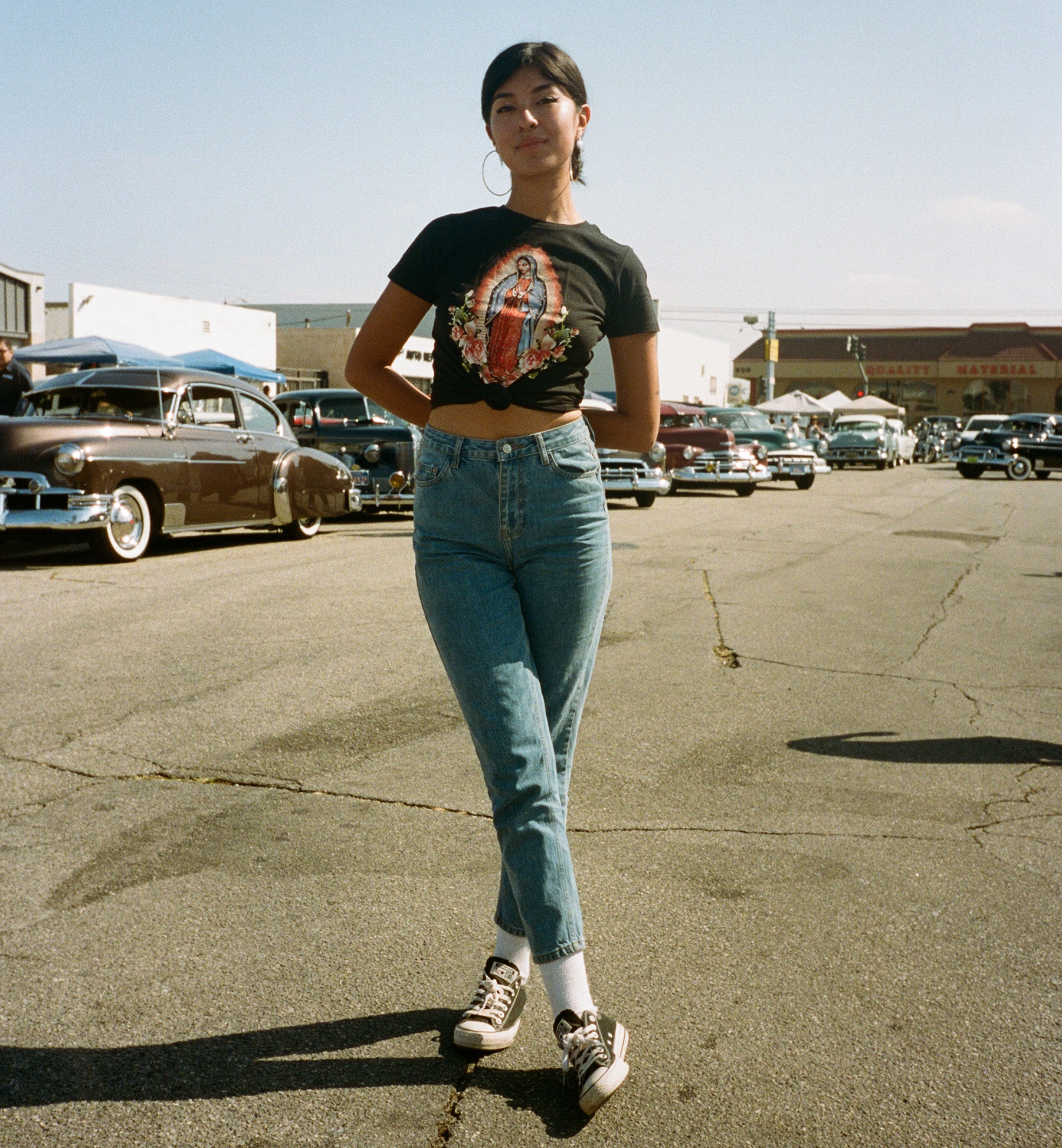 This girl is pretty! And look at all those super clean bombs in the back. 1950s car style in LA.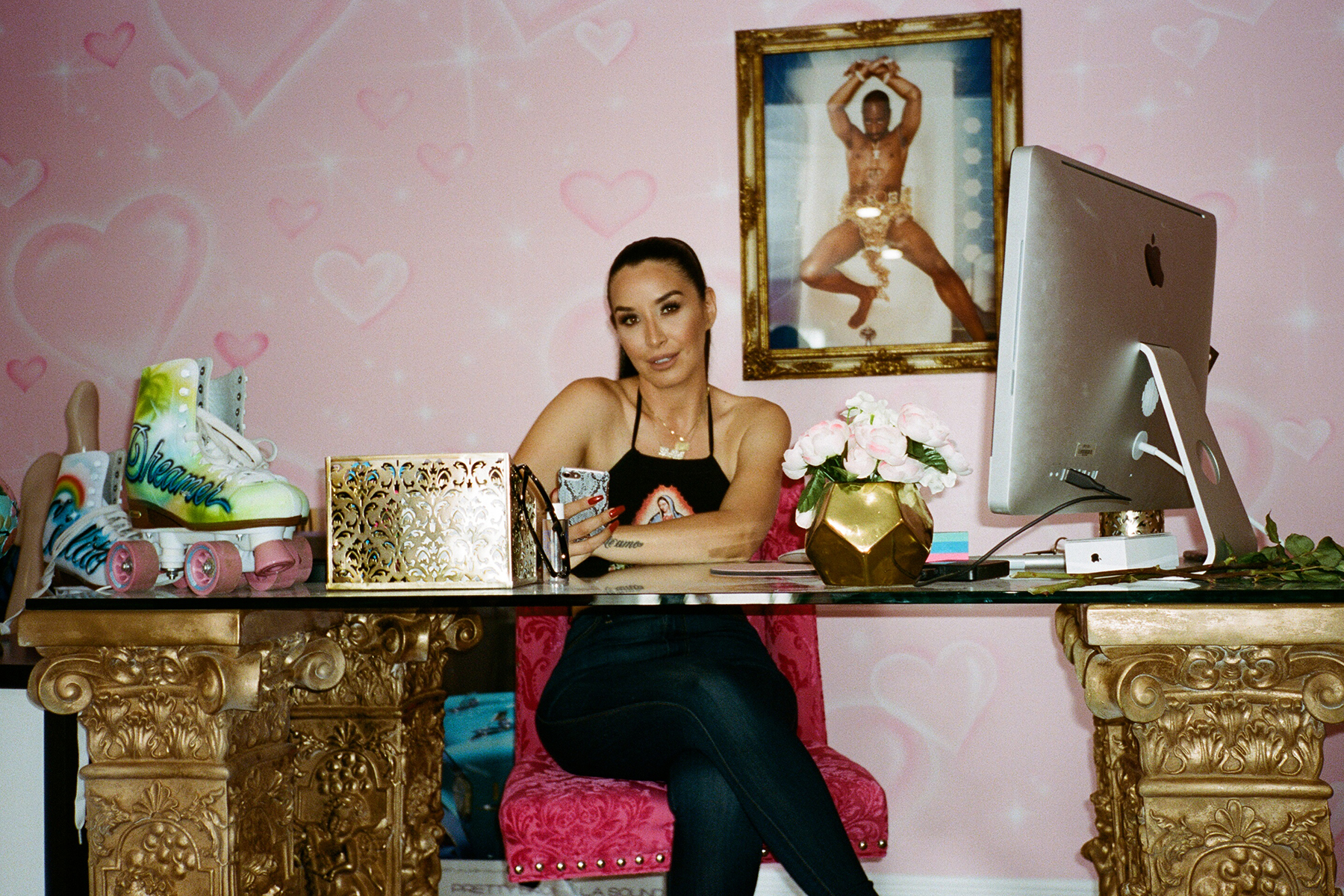 This lady is one of the founders behind the LA streetwear brand Bella Dona. According to the film, these ladies always represent their culture and where they're from through their passion for lowriding and the music intertwined with it – oldies, hip hop and funk. "As little girls growing up, car culture was a really big part of our lives. Lowriding has been at the basis of everything that we've done, and there is no lowriding without the music, " said Lala Romero.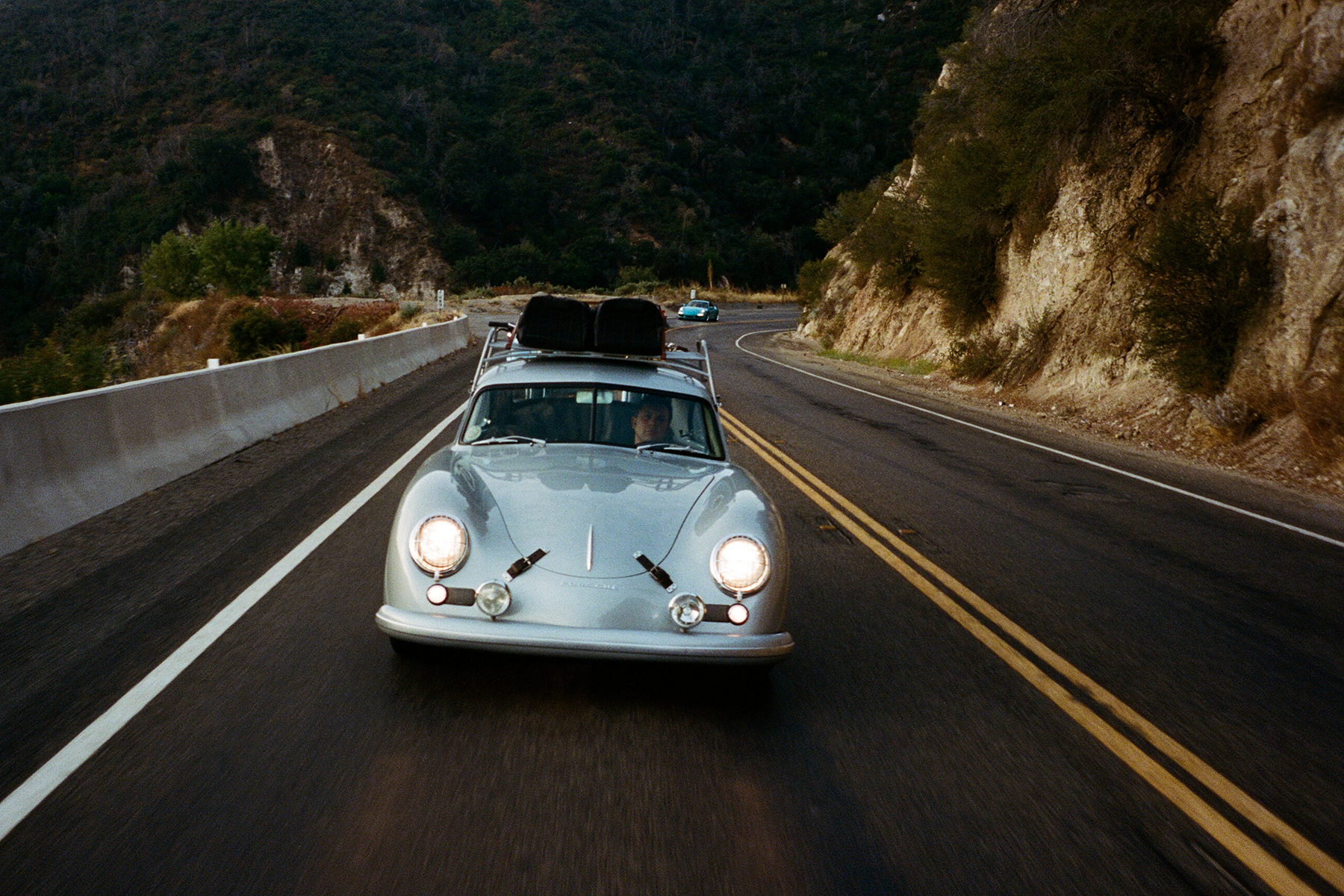 Throughout "LA: CARS + MUSIC," the overwhelming passion each person and community has for cars and the music they play comes to life. The "LA: CARS + MUSIC" documentary was born with the aim to celebrate the first ever Red Bull Music Academy festival in Los Angeles, given Los Angeles has one of if not the most recognized car community in the world, thanks to its cultural diversity, high car ownership and driving lifestyle.
:: Antonio Alvendia
1964 Impala
,
64 impala
,
Arts District
,
Bella Dona
,
Dorian Valenzuela
,
DV Mechanics
,
Emory Motorsports
,
Estevan Oriol
,
homepage
,
ID Agency
,
Impala
,
La Carrera Panamericana
,
LA Cars & Music
,
Long Tran
,
LTMW
,
Mr Cartoon
,
Porsche 356
,
Red Bull Music Academy
,
Red Bull Music Academy Festival
,
Rocket Bunny
,
Rocket Bunny V3
,
Rod Emory
,
Scion FRS
,
Spireworks
,
TJ Russell
,
Van Alpert
,
ZN6
---