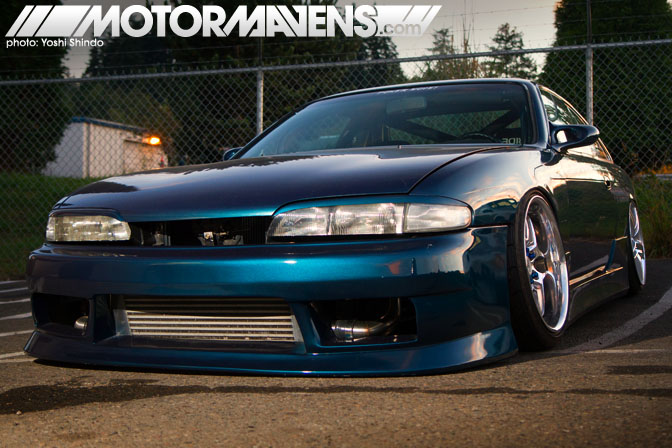 Daniel Ressa has been building his Nissan S14 a bit longer then I've been building mine. He's a lot further and lower then I am. LOL! I just can't deny that his S14 is, without exception, one of my favorites.
He's always looking to get rare wheels and little parts that no one really has or wants to pay for. He is all about attention to little details on his car. If you know Danny, you know exactly what I'm talking about. Beyond the super slammed, tucking rear wheels, dragging side skirts, and destroying go-kart plastic barriers – this car actually gets driven hard. Form and function.
Be on the look-out for a full feature of Daniel's S14!
::Yoshi Shindo
---