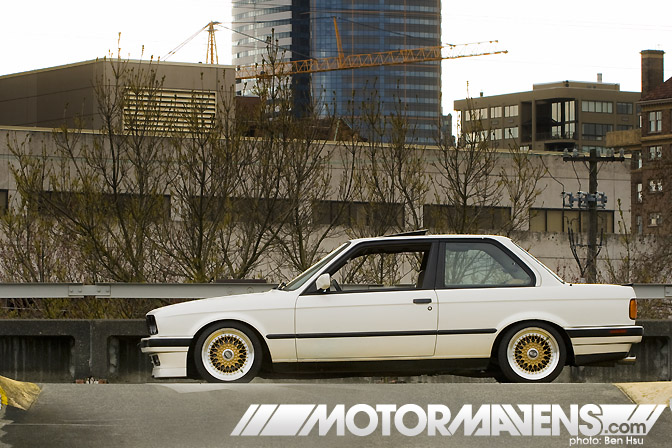 While I was in Seattle on business for Japanese Nostalgic Car Magazine, I happened to pass by Moss Alley Motors just as Braxton Santos' 1989 BMW 325i was pulling out of the driveway.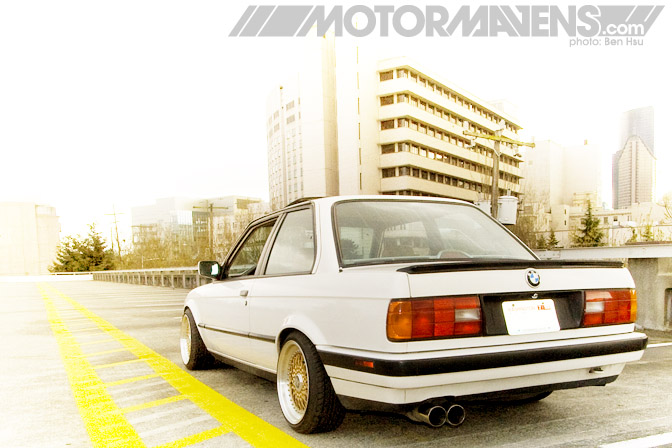 The E30 was only the second generation of the now legendary BMW 3-Series and the chariot of choice during the Yuppie Age. Along with tennis rackets and boat shoes, E30s were frequently used as shorthand for preppiness in 80s movies. But nowadays it's a different story. E30s can be found for less than three grand, making them ripe for the type of customization that Chet down at the country club would never consider.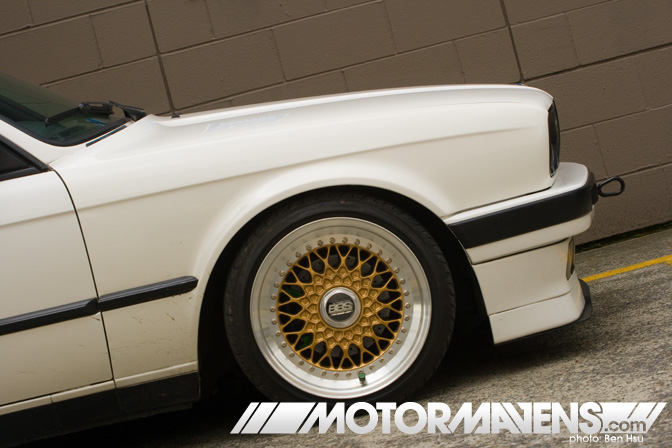 That customization begins with a spine-jarring slam onto 16×8.5-inch BBS RS wheels wrapped with 205/40-16 Falken ZE-512 Ziex tires. A Bilstein cup kit with coils cut 2.5 inches provide the drop and 40mm Porsche 911 spacers push the wheels out to the fender lips.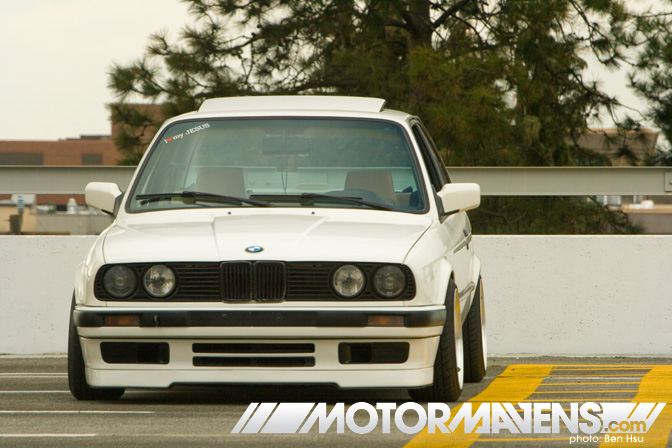 The clean, pure look of E30 was the last 3-Series to resemble any of the simpler, classic BMWs and it looks sharp in Alpine White (maybe because I'm a lover of J-tin I am required, by law, to dig any car in white). A body kit from a sportier 325is and Euro smoked ellipsoid headlights give the front end a far more aggressive look than your typical Valley Girl coach.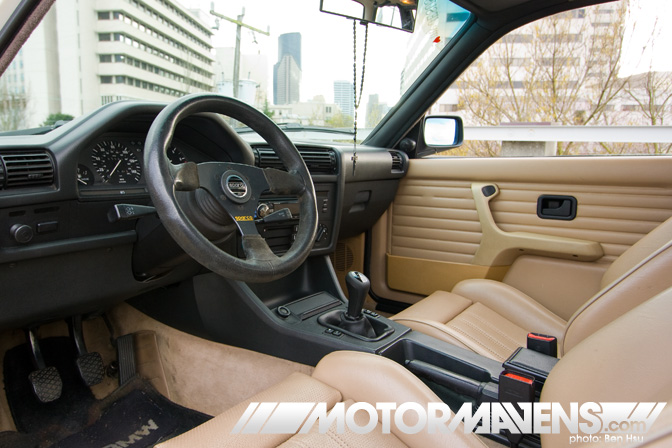 Inside, the cockpit reflects the simplicity and purposefulness of the pre-iDrive era. Everything you need, nothing you don't. The gear selector is the only aspect that seems out of place, a short throw shifter from an '06 Z4 3.0. The rest is pure business, as you can tell from the heavily worn Sparco steering wheel.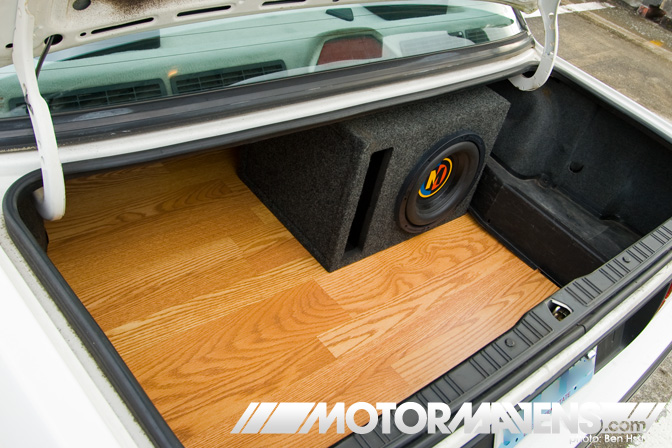 The wood-lined trunk is currently a popular mod among the Euro car crowd. Either way, it makes a good resting place for the ten-inch Memphis Audio sub. Wired to a 1200-watt Alpine amp and deck, it's perfect for cranking up 1980s favorites – I wonder how many MotorMavens readers might be fans of Hall & Oates..?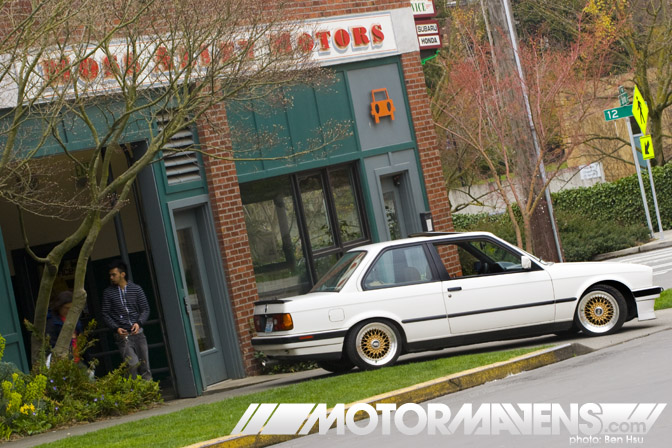 Braxton's day job is fixing cars at Moss Alley Motors, located in Seattle at the corner of 12th and Spring in a building reminiscent of a 50s-style garage. His daily driver is an Audi A6 wagon, but at the top of his list of cars to buy next is the Datsun 510. Now that is what we're talking about!
::Ben Hsu
---