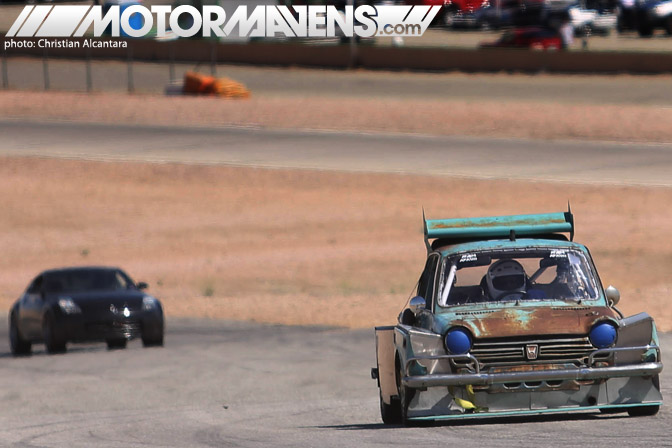 Can you guess what kind of car this is? If Mad Max drove a vintage Honda in a time attack series, is this what you would imagine his car to look like?
We were carspotting at the most recent Speed Ventures event at Streets of Willow, and saw this old school Honda with monstrous box flares, front lip spoiler and a huge front bumper. Let's not forget the big wing up top, and the center mounted driver seat and steering wheel!
It looks something like a classic Honda meets time attack car built by Mad Max meets a dekotora meets Mater from the Pixar film Cars. This thing looks ridiculous, and we LOVE it.
Can you think up a good caption for this photo? The winner gets props and a shout out on our Facebook page and/or Instagram!
:: Robby Caballes
---