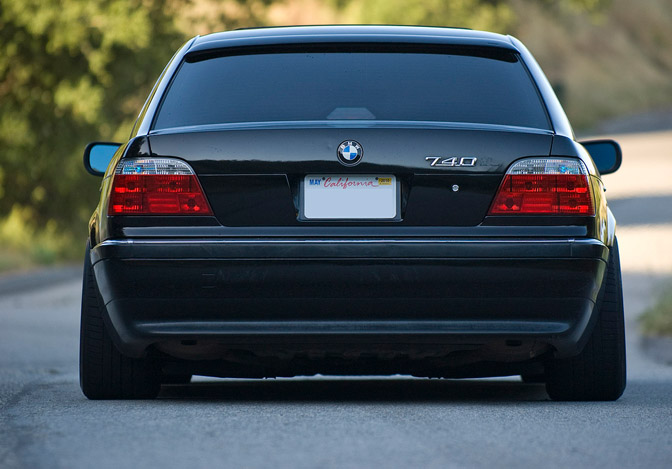 I first saw this slammed E38 BMW 740iL luxury sedan at the Bimmerfest in Pasadena this year. I've always loved the E38 body style, with its super long, wide chassis. However, I gotta admit… I was pretty impressed when I saw this particular E38 sedan. Maybe I just haven't been looking hard enough… but I've honestly never seen a lower E38 sedan than this one.
I love the way it looks from the back! The E38 has such a nice looking body style! In fact, I'd love to daily drive an E38 long wheelbase BMW myself if the car's gas consumption wasn't so damn outrageous. Screw it though… let's put all thoughts of practicality aside for just a moment, and just admire this 740iL from behind. What a great looking piece of ass. Classy too!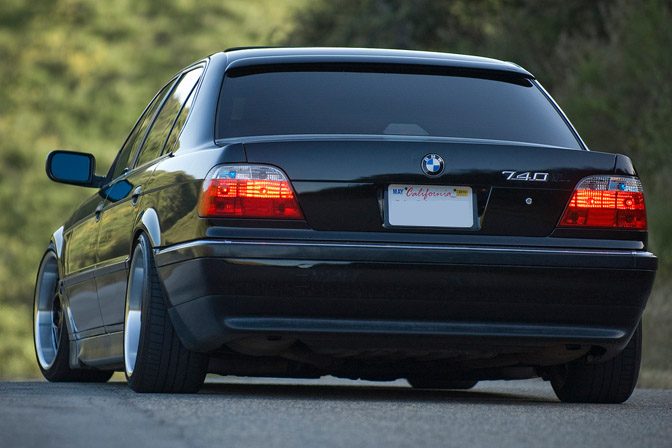 This shot here shows the lip on the wheels, and the fitment. I really like the addition of the rear lip wing on the roof too. Simple and understated.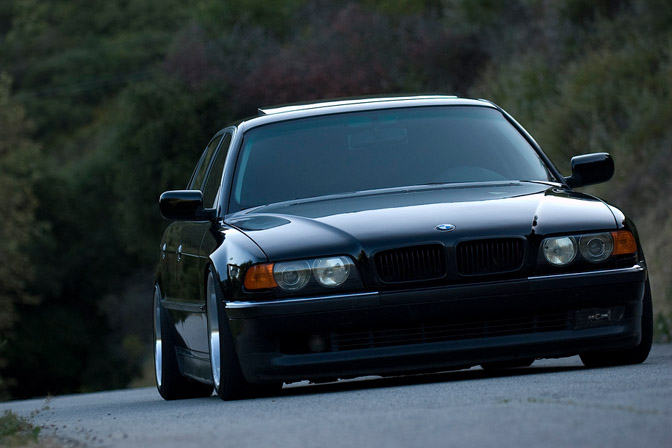 There you go. Mean from the front. What if you looked in the rear view mirror, and you saw this car rapidly approaching, closing in on your rear bumper with its headlights and foglights glaring menacingly? Damn right… you'd GTFO of the way.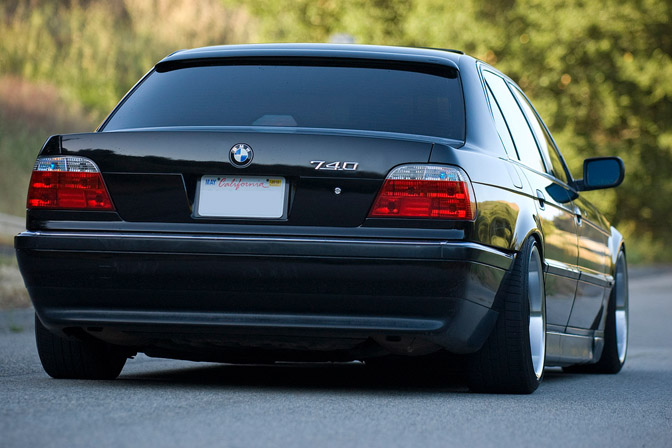 Here's another rear shot of the car. The funniest thing is the fact that I didn't even shoot these images. I found them on Craigslist, because this big baller Bimmer is for sale! If you think you have what it takes to be aggressive, yet executive, then click on this link and contact the owner of the car for a test drive.
:: Antonio Alvendia
---