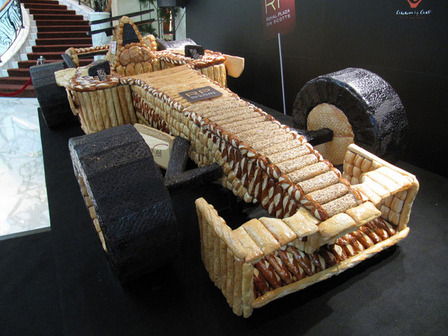 I just saw this car control… err…"carb control" story on Autoblog, and decided to repost it to give a small break from all the Japanese car culture goodness that is going wild on Motor Mavens recently. Apparently, the Royal Plaza On Scotts in Singapore led a team of seventeen people to create this Formula Wonder… which takes the record for Asia's Largest Race Car Made of Bread! Now that would be a hell of a trophy to put in your living room!
Let's take a look at some of the detail!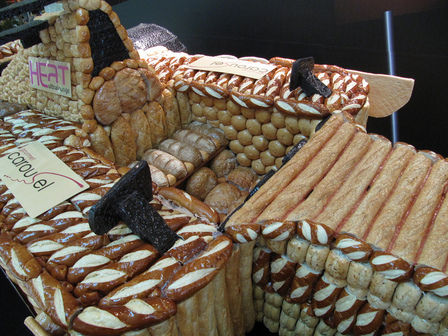 I like the side mirrors and the air intake behind the driver's seat! Of course no F1 car would be complete without sponsor logos.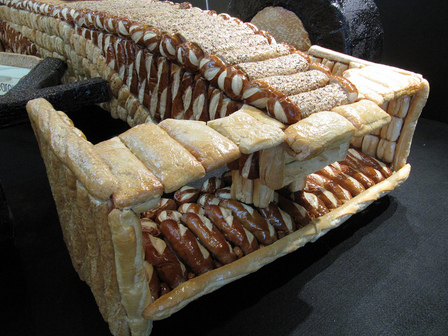 It looks like a lot of work went into making the nose of the car, and the front air dam too!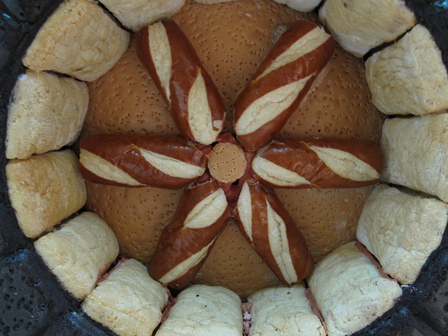 I wonder if our resident "offset evangelist" Antonio can guess the size, width and offset of this wheel just by looking at it? Haha, at least it has a deep dish lip!
All this talk of bread is making me hungry now… I'm going to head to Versailles on Calle Ocho here in Miami so I can get a Cuban medianoche sandwich and a mamey milkshake.
:: Jose Gonzalez
---