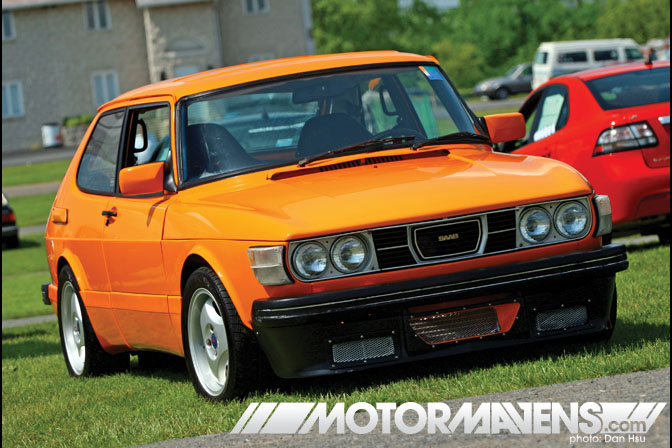 I spotted this 1978 Saab 99 Turbo 16V Aero owned by John Webber at the 2009 Carlisle Import/Kit-Replicar Nationals back in May.  It sits lowered on a set of 16″ Saab 9000 wheels and sports a custom front air dam for a pretty aggressive yet clean look.  The bright orange 99T definitely stood out amongst all the other Saabs in attendance.
I don't think we've ever featured any Saabs on MotorMavens before, but I thought it would be appropriate considering today's news.  Following two decades of mismanaging and after nearly a year of failed attempts to find a buyer for Saab, GM announced earlier that the quirky Scandinavian automaker would begin shutting down operations.
I've never really been that into Saabs but I did appreciate their, for lack of a better term, quirkiness (I tried using a thesaurus but there simply is no better word to describe the brand).
RIP
:: Dan Hsu
---