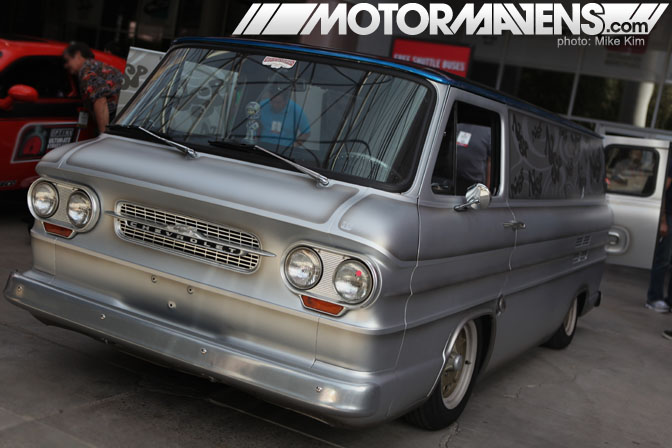 On our way through the halls of SEMA at the Las Vegas Convention Center, we spotted this dope 1964 Chevrolet Corvair van.  Surrounded by Benzes, Camaros, GT-Rs and NSXs, this van stuck out of the crowd – in a good way of course.  The Corvair isn't owned by a large company or a show car team, but rather a photographer – John Jackson of Not Stock Photography.  I haven't had a chance to meet him but looking at his van and his website (notstockphotography.com) proves that this guy has some seriously cool style.
From the matte paint job with custom air brushing on the body and roof, there were no details spared on this build.  One thing I have to say is that it's pretty dope to see other photographers who are into building cars as much as they are taking sick photos!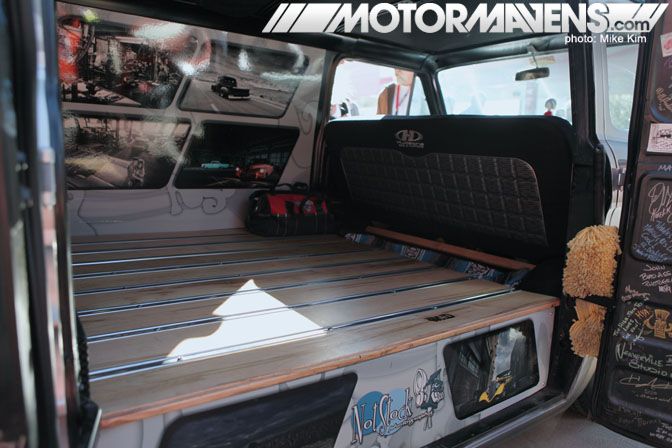 When I took a look inside, the first thing that caught my eye was the way he had his work displayed on the inside.  Incorporated into his interior panels, it's a really cool way to display his work while traveling to different events across the country.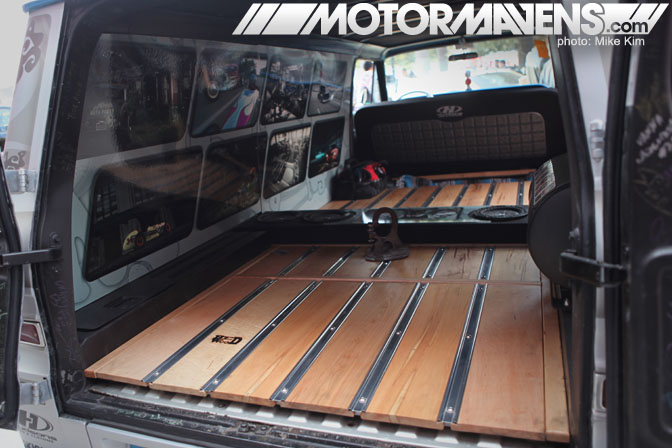 The wood floor panel from Bed Wood and Parts allows the van to be used to haul gear and have sick styling – all at the same time!!  Along with the functional look, he also has a sound system next to his air tank for the air ride system.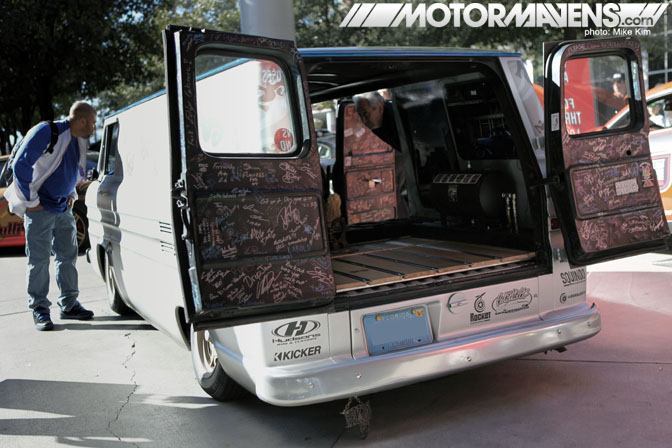 All of the doors have signatures and stickers from various people and all the places this van has been.  Despite being from Florida, there were even stickers from race tracks in Ohio.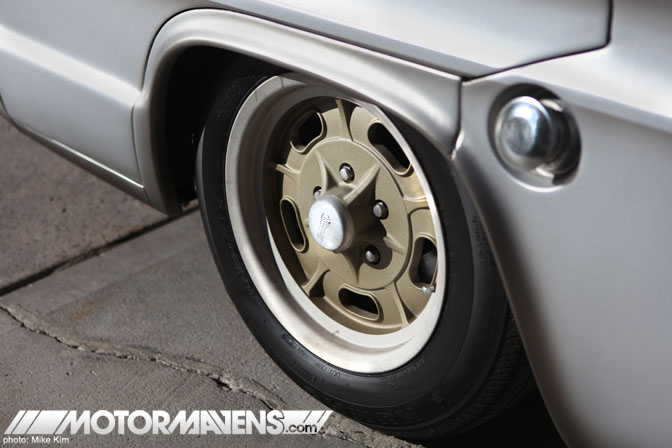 It's sitting on Rocket Racing wheels, which are nicely tucked underneath the fenders when the car is parked and aired out.  Even down to the brushed metal gas cap, the detail work is immaculate.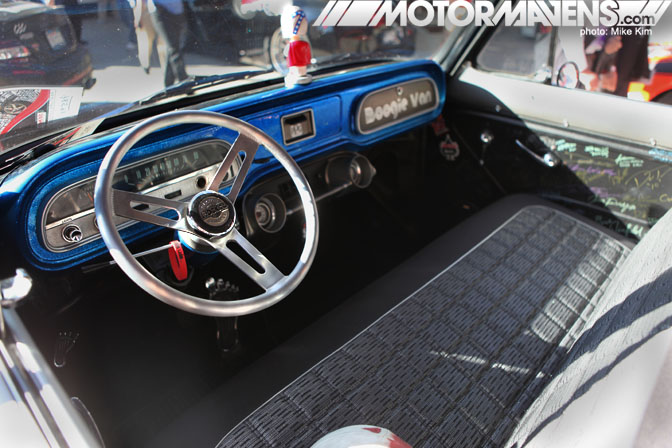 With a steering wheel to match from Rocket Racing, the "Boogie Van" has it all from nice upholstery work, a foot-shaped gas and dead pedal, matching blue paint with the roof, all topped off with the Evel Knievel bobble head on the dashboard.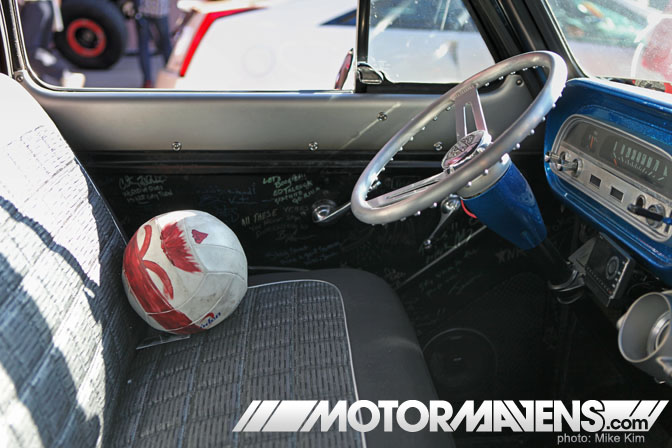 Notice "Wilson" the volley ball just chillin in the front seat. When you're a photographer on the road, you probably need a silent companion almost as much as a "castaway" does.
Walking through the sea of cars at SEMA 2011, it's nice to see a van with so much attention to detail. If you look at his photography work along with the Corvair, you'll see what makes this thing so damn cool.
I wonder if we'll run into anything else as dope as this van…I guess its time to go look for more awesome rides!
::Mike Kim
P.S. Keep your eyes peeled for more coverage from SEMA 2011 at the Las Vegas Convention Center!
---