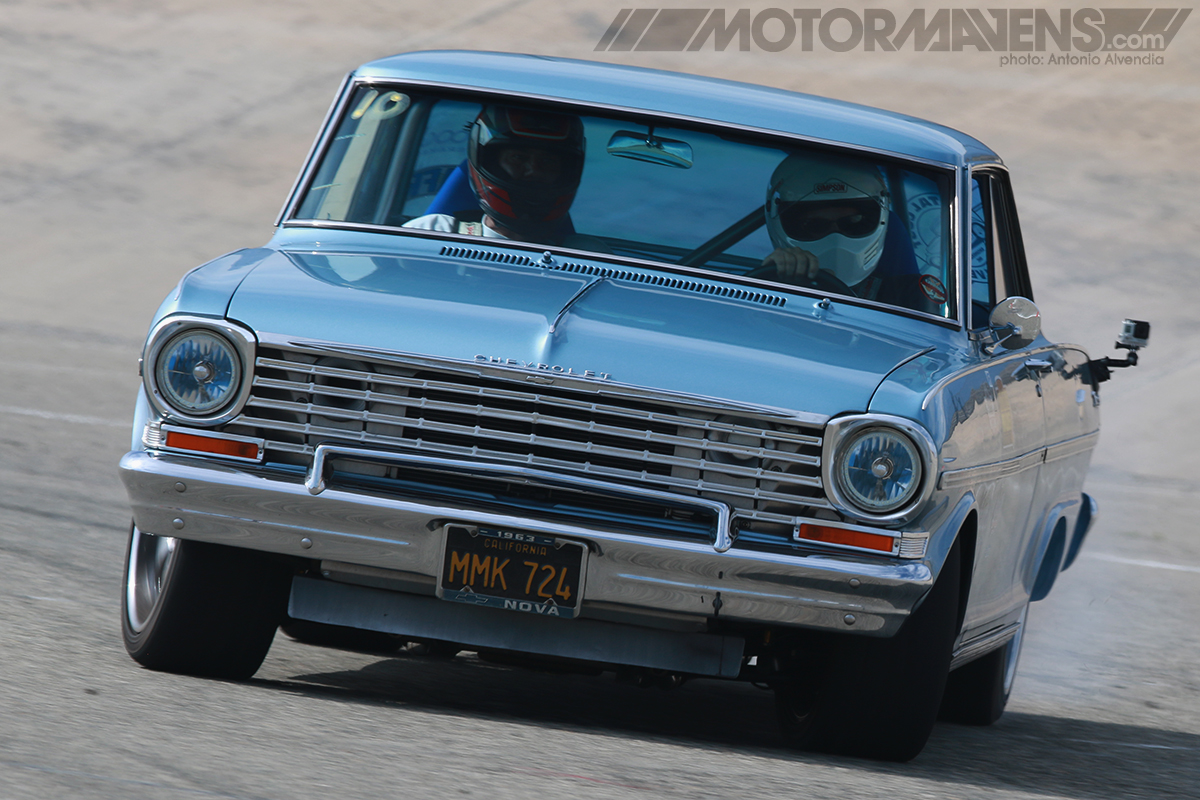 When's the last time you saw a Chevy Nova drifting? For me, it was this past weekend at the NMCA West event. Wait, what? Last time I checked, NMCA didn't have drifting on the schedule of it's event at Auto Club Speedway in Fontana… but apparently Total Cost Involved's Sales Manager Evan Dalley had his own agenda when running his TCI Engineering Nova on the NMCA autocross course!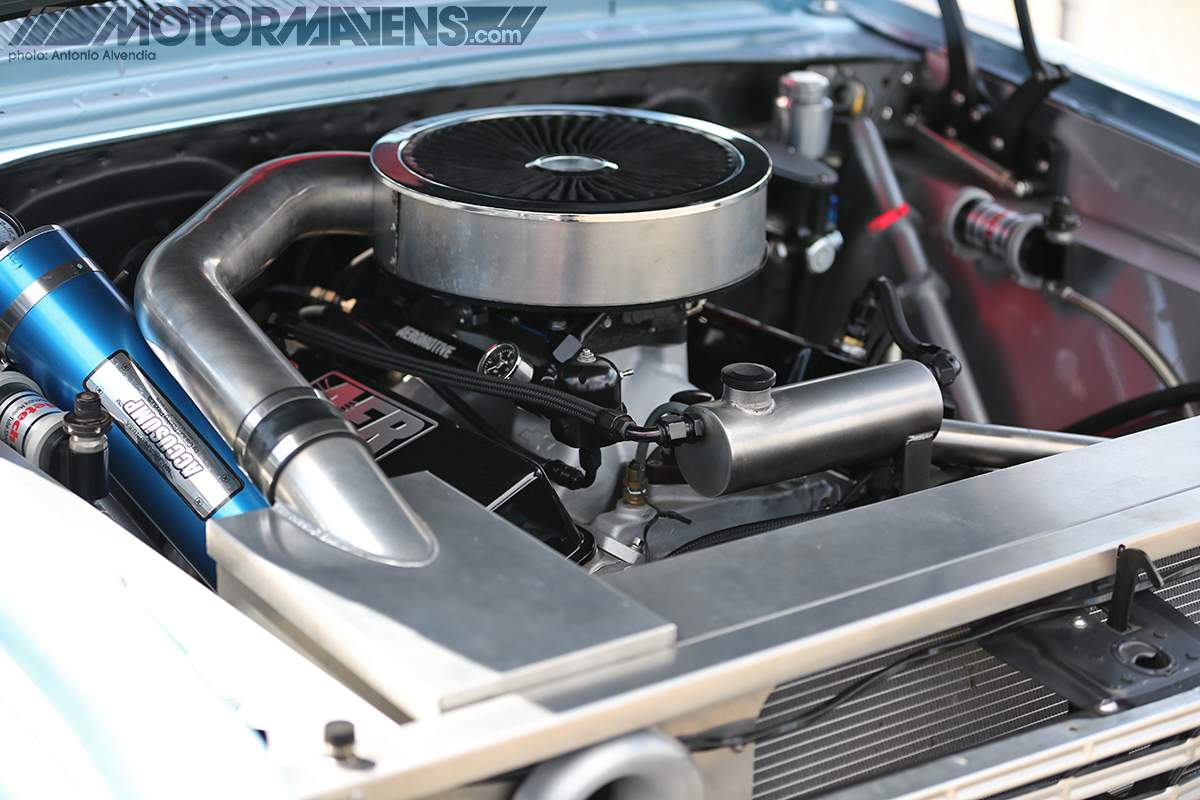 While we don't think Evan has been hitting up Just Drift events or practicing to become a serious contender in the Formula Drift series, when we popped his hood it seemed obvious that the TCI Engineering Nova's 427 cubic inch engine could have just surprised him with some extra torque when he mashed the happy pedal on the autocross course.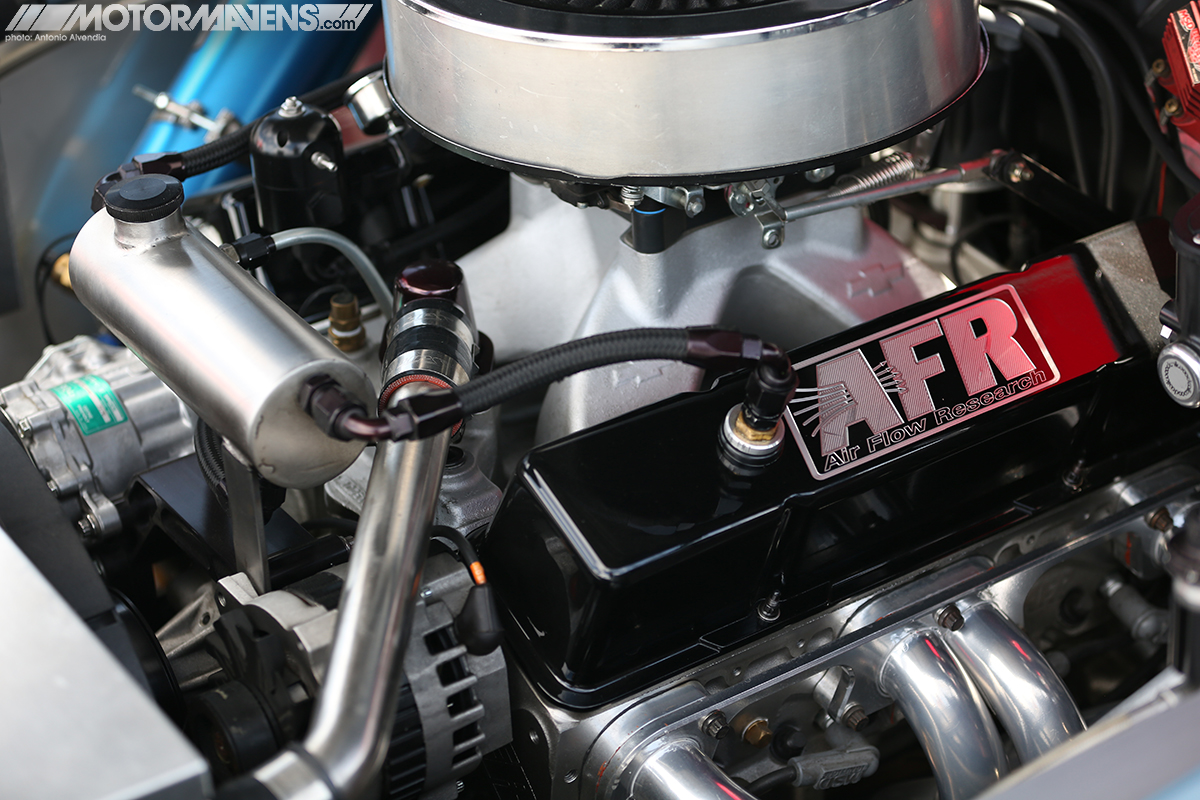 A look under the hood will reveal several go-fast parts, including a set of CNC ported ELIMINATOR 220cc Race Heads with 75cc chambers from Air Flow Research. These AFR heads come complete with high performance oversize valves and valve springs. This particular engine also has AFR stud girdles, and is running just over 11:1 compression. The car hasn't been dynoed yet (they're going to install the new AFR TITON composite intake manifold first), but as it sits, the car should be capable of over 600hp at the crank. Dayum! That's more horsepower than an R35 Nissan GTR!
For more photo and details, check out the full feature at V8BUILDS.
– Antonio Alvendia
---