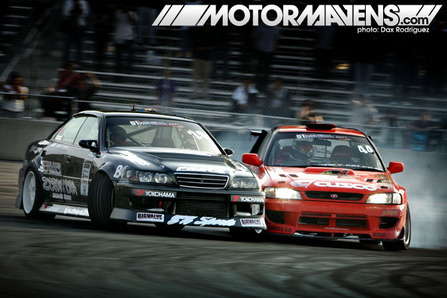 As the anticipation for the return of the original drifting series that started it all built to nearly a fevered pitch, fans in Anaheim were anxiously chomping at the bite to fill the stands and catch a glimpse of some of Japan's finest drifters.  There were some familiar names in attendance, such as Nobushige Kumakubo, Ken Nomura, Takahiro Ueno, Kazuhiro Tanaka, Toshiki Yoshioka, as well as numerous hopefuls from the US and around the world.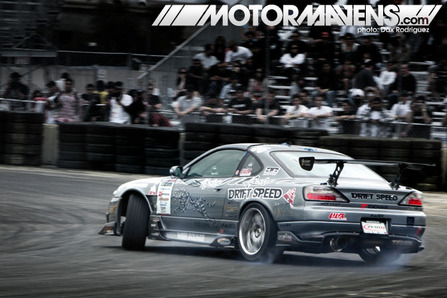 To broaden the appeal of the newly assembled team behind D1GP USA, event organizers brought out an HIN-style car show, scheduled a quick stop of the Gumball 3000 rally, and had numerous vendors and import models on hand to keep eyes wandering.  However, getting down to the nitty gritty, by the time the drifting actually kicked off, it was apparent that this D1GP was simply not the same as it was in years past.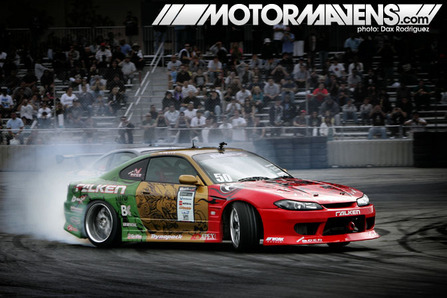 As qualifying took place there was a recognizable gap between the Japanese drivers in attendance and the rest of the field, with the exception of a maybe Forrest Wang, Ross Petty, and a select few others.  When the tandem battles actually began, things got even more questionable and it became quite obvious that there was a real lack of top American driving talent.  This was of course due to the fact that most of said talent and their cars were en route to Road Atlanta for the second stop on Formula Drift's 2009 schedule.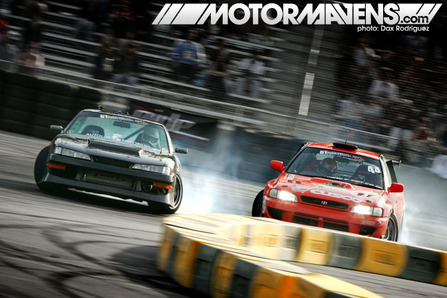 One of the most controversial components of the new D1GP judging system reared its ugly head when it came down to the Final Four.  This component known as the "DriftBox" ended up being the deciding factor in an epic tandem battle that pitted Forrest Wang against Nobushige Kumakubo.  Needless to say, when a computerized judging system becomes a deciding factor in a sport where there has never been a single point NOT decided by a physical set of human eyes, things can get pretty heated.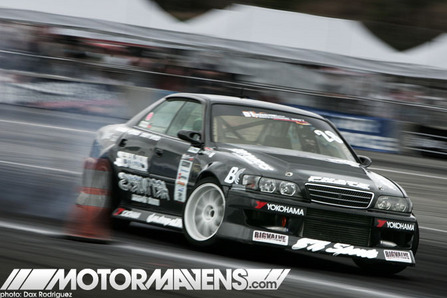 As the Final Four was narrowed down to the last two standing, in the end it was Daigo Saito who kept Nobushige Kumakubo at bay to take home top honors in the first D1GP event of 2009.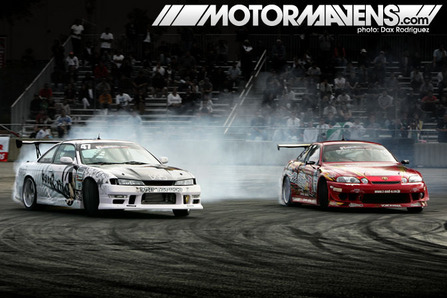 In retrospect, despite the presence of several big name Japanese drivers, many of those in attendance felt that the event was a bit of a letdown.  Make no mistake; we are grateful that the opportunity to once again catch a glimpse of some of the Japan's top drifters on US soil was realized in 2009.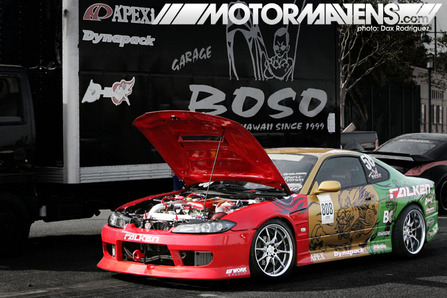 At the same time, however, we also feel that there is certainly room for improvement before the next event takes place in Miami, FL.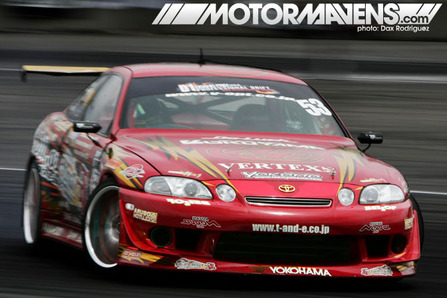 Better media accommodations (better shooting locations and bigger photo holes, and/or making a shooting area on the track) must be in place, the traditional judging system should be more seriously looked at, and most importantly, a better field of competitors and/or a larger roster of Japanese stars would be welcome.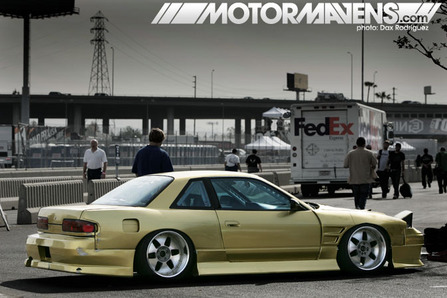 The current D1GP announcer also left much to be desired, pit access could be improved, and the actual venues or track layouts need to either be improved or changed to actual tracks or street/road courses.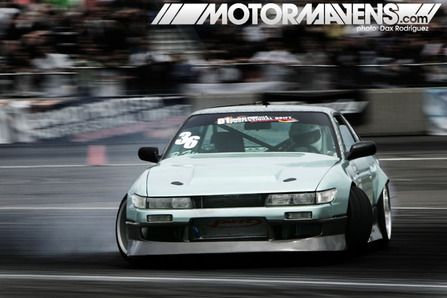 All in all we were happy to once again experience D1GP, but we hope that future events can bring back some of that character that has somehow been lost so far in 2009. Stay tuned for upcoming D1 Grand Prix events this 2009 season!
::Dax Rodriguez
---