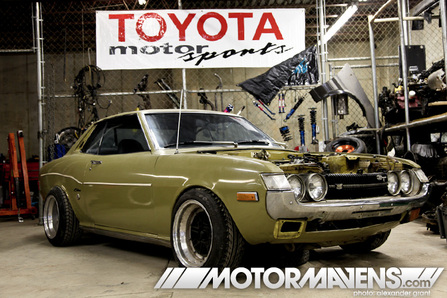 The guys at Georgia-based Garage Zero had an open-house to their newly-acquired facility located just outside Atlanta's perimeter. Aren't familiar with Garage Zero? Well, it is time you get acclimated. These guys are all about old school Japanese car lifestyle and culture. To put it in simpler terms, these guys make "keeping it real" seem passé. Their new facility houses an eclectic mix of classics and wild project-cars.
Have a look at this RA21 Toyota Celica with super wide SSR Mk-3 wheels. Love it.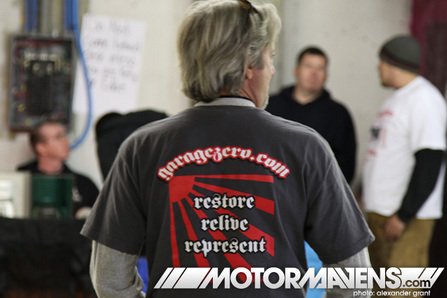 Restore, Relive, Represent. Garage Zero is one crew that is proud of their passion for classic Japanese cars and culture.
Outside, we found David Morgan's cleanly painted TE27 Corolla, which houses a 3TC, mild work and a 2TG [twin-cam] on the way.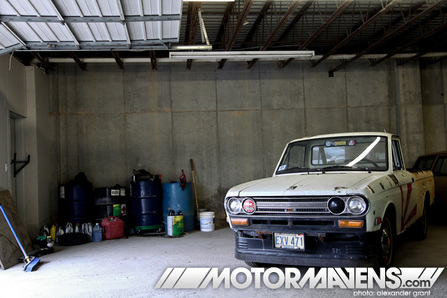 Right inside the facility, you are immediately greeted by this Datsun 521 pickup. This truck seems to sport its age with pride. Its blemishes, rust, and 70's Georgia license plate give it a distinct attitude.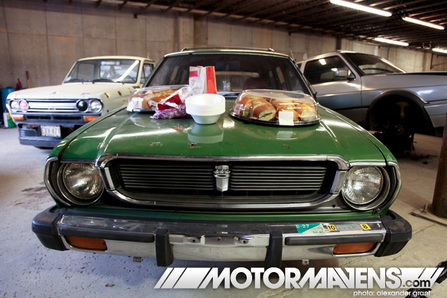 I couldn't help but chuckle that this TE38 wagon was being used as a catering table. I also can't help but think that the food did taste better coming off the hood. You can catch this car terrorizing the streets with the growling hum of side-draft carb induction.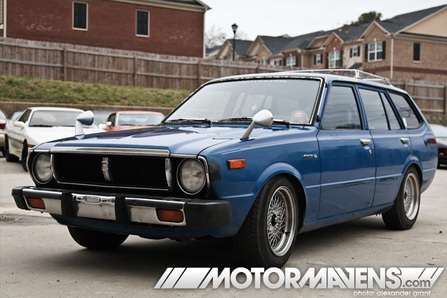 This TE38 wagon avoided the fate of it's brother, and was perched outside snack-less.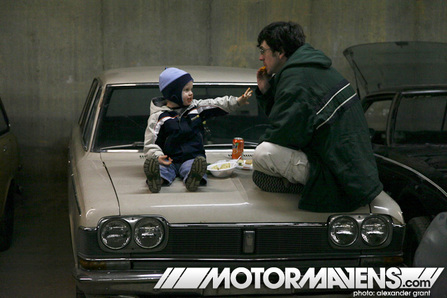 Speaking of snacks, this father-son combo seemed to be enjoying some eats atop theirr 1969 Pluto Beige MS53 Toyota Crown. It isn't everyday you see one of these cars… let alone a sight like this!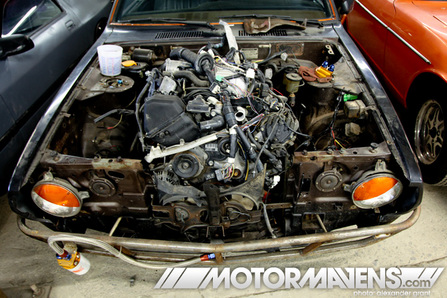 Here we have a wild project. Eddie Untachantr's 1976 TE31 Corolla, on it's way to madness with a Lexus V8 [1UZFE] motor in its engine bay!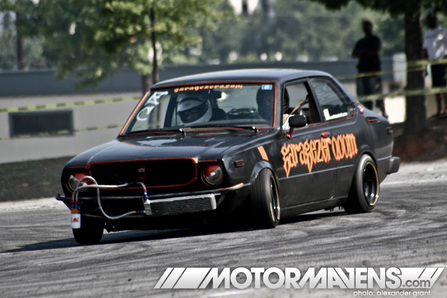 Eddie's TE31 can usually be seen at Southeast Drift events, and always turns heads when it slides. It will be interesting to see (and hear) this car under V8 power!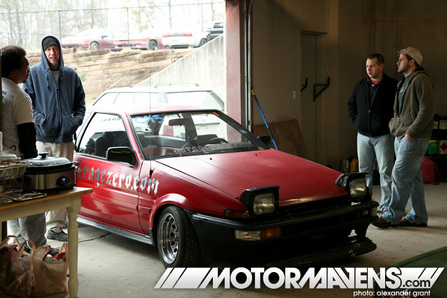 When Eddie isn't drifting his TE31, he can definitely be seen drifting his AE86 coupe!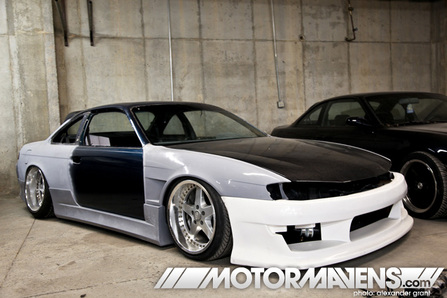 Garage Zero isn't only friendly to classics. Here we have one of Justin Stringer's many projects: a widebody S14 drift car. It looks like it is coming along nicely!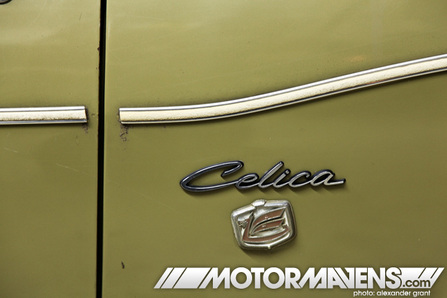 The RA21 Celica ST that you saw in the first photo may have a lot of imperfections here and there (like this crooked Celica emblem), but that is what makes it unique. Garage Zero seems to embrace these blemishes as a part of their heritage and style.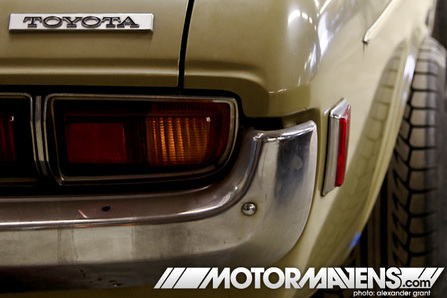 The rear end of this Celica coupe looks really clean. Man those wheels stick out like crazy though!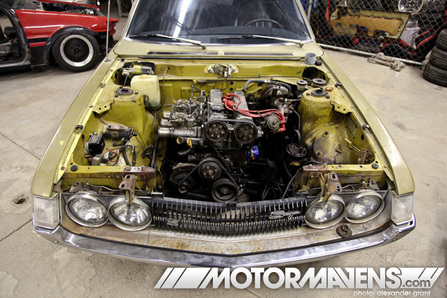 It looks like the 18RC motor is being swapped out for a carbed 4A-G. Just to the left of the Celica, you see another one of Garage Zero's wild projects… an AE86 Levin.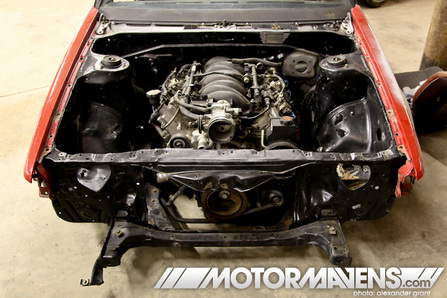 This AE86 coupe has an comfortably planted LS1. It also has an S14 rear subrame. This will be a wild machine when it is all done.
Stay tuned for more from the Garage Zero open house!
:: Andy Sapp
---