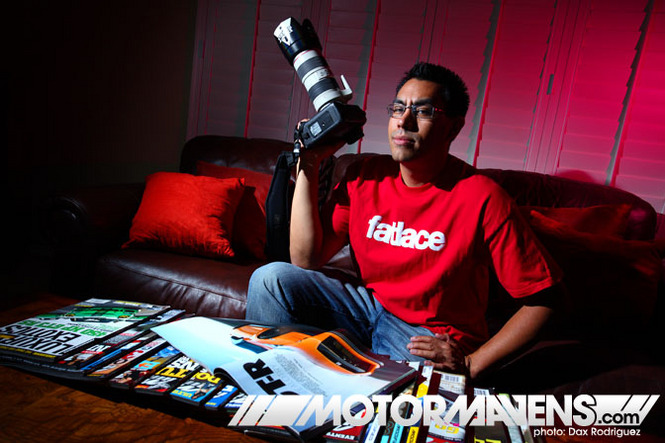 Arizona native Mike Maez could easily be called a veteran in the game, as the former West Coast Editor for Modified Magazine, shooting over 40 magazine covers (and counting) for Modified and it's Luxury and Exotics title.
Mike got his start in the photography game just as drifting first hit the United States… And, like our fellow Motor Maven Antonio Alvendia, drifting changed his life. Drifting was the force that pushed Mike over the edge, inspiring him to upgrade both his gear and his skills to more accurately capture its unparalleled excitement and emotion. As the scene grew and Mike honed his skills, he found himself called upon by various companies and media outlets to shoot feature cars and events from coast to coast.
Despite his years as a professional photographer and editor for Modified, Mike is still eager as ever to contribute to the Motor Mavens Movement; sharing insight on past and present projects, shooting exclusive feature cars, and giving his own slant on industry events and trends. Even though Mike still remains busy with his current editorial and advertising responsibilities, we understand that even as a part-time contributor, the quality of Motor Mavens content can only increase with Mike on board. We are glad to welcome Mike to the Motor Mavens team and cannot wait to see what he has in store!
Trust us, you need to stay tuned to Motor Mavens!
:: Dax Rodriguez
---