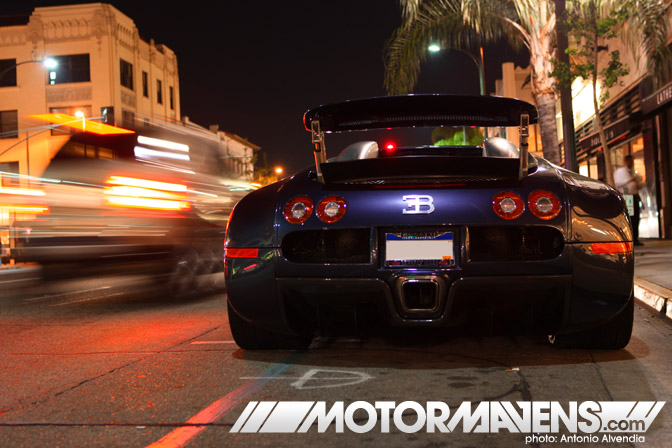 The night before we left for Formula D Las Vegas, we were invited out to a bar in Old Town Pasadena with some friends, for a private party hosted by Rolls Royce Beverly Hills. There were many high end cars parked outside, but none captured our attention like this gorgeous Bugatti Veyron.
We would have taken more photos of it, but as Antonio walked around the car, he was given a ridiculous "jaywalking" ticket from Officer Riehl (Serial #7454) from the Pasadena Police Department. Seriously? Are you kidding me? We didn't see him jaywalk. He didn't even cross the street! Antonio was simply walking around the car, and there are tons of witnesses who can attest to that. However, in Old Town Pasadena, the cops are apparently "always right" and this ticket will have to be fought in court.
What a waste of time. Thanks for nothing Pasadena PD.
:: MotorMavens
---