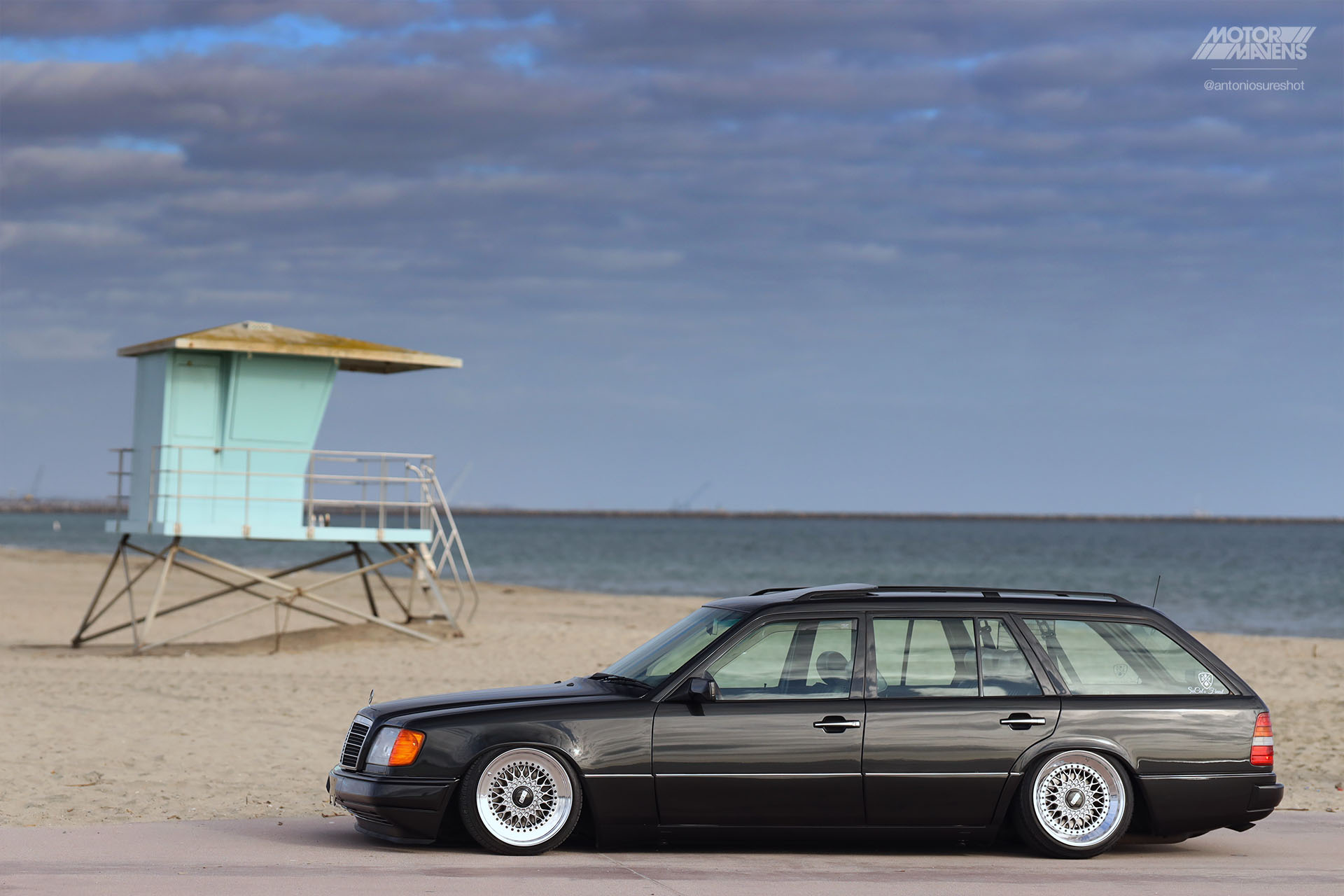 Arman Mariano's 1995 S124 Mercedes Benz E320 wagon is a great example of why the Estate body style should never die. This body style has aged very gracefully over the years, and under Arman's care, this particular S124 wagon looks better than new. It was repainted with the same 199-code Black Pearl Metallic paint that was used on the legendary Mercedes Benz hammers.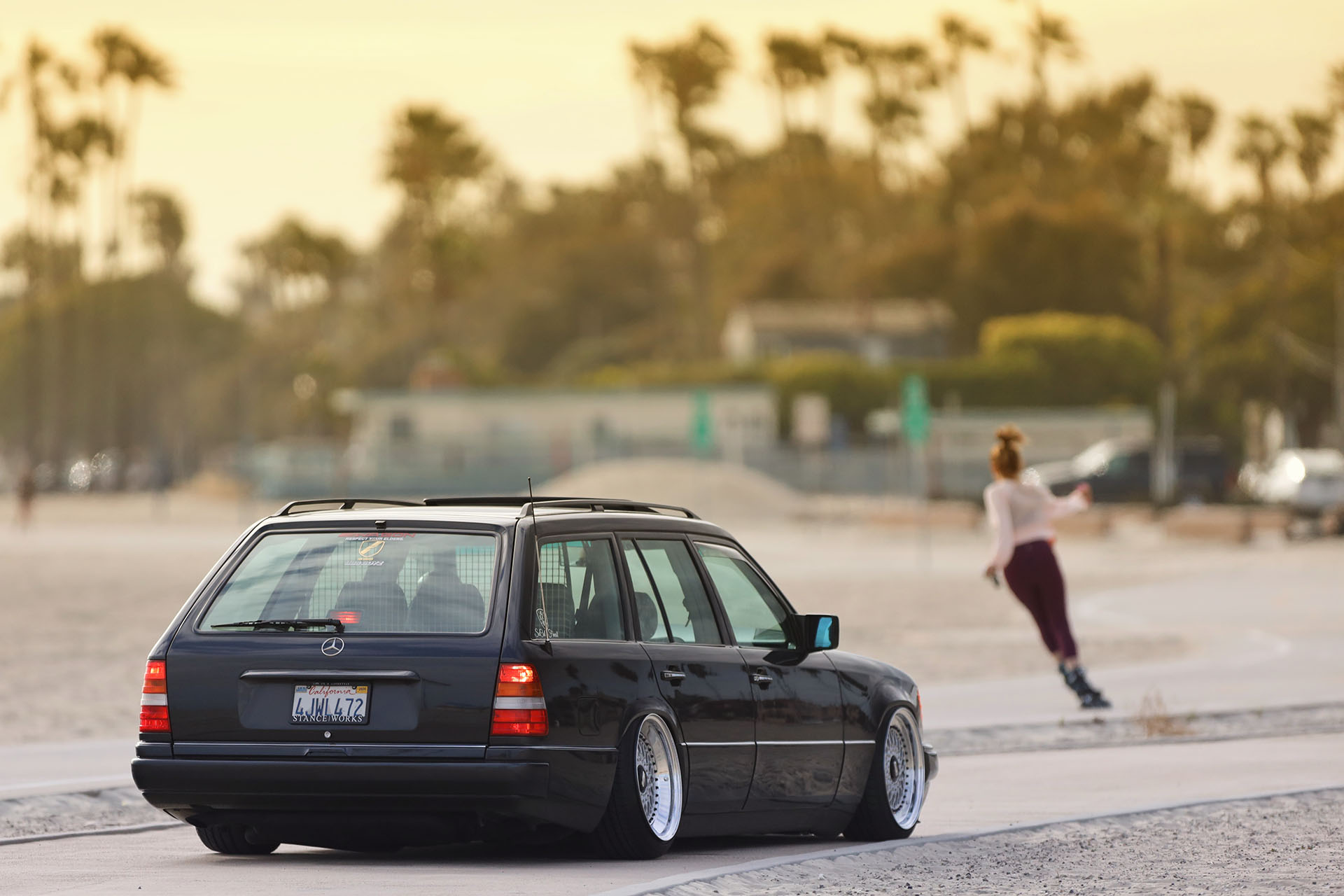 From the rear, it's impossible not to notice the fat lips from the BBS RS wheels coming ever so slightly in contact with the rear fenders as the tire tucks inside and cambers the rear wheel.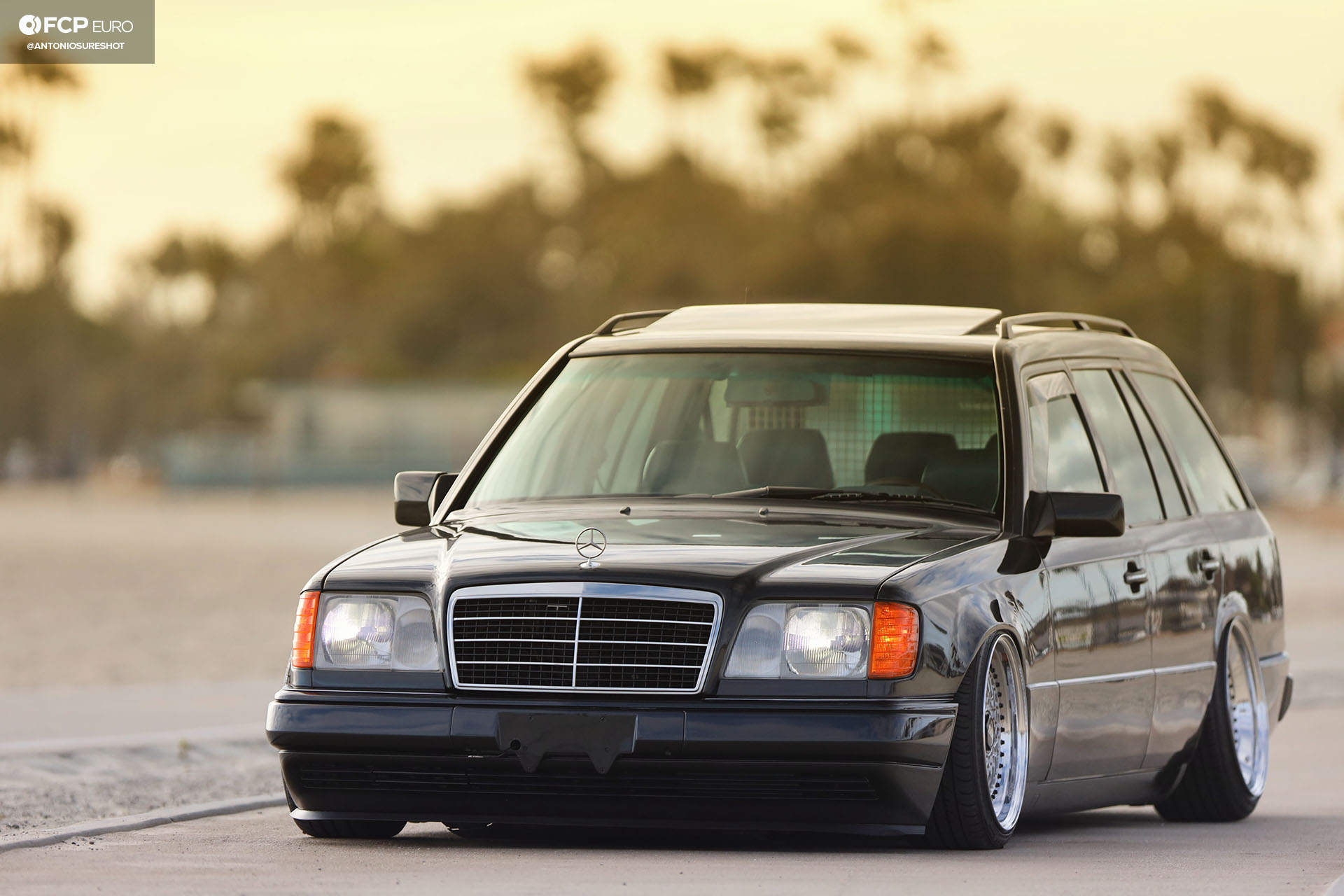 Just look at how clean this Benz looks! To see more detailed photos of Arman's car, make sure to check out the full feature by clicking here.
:: Antonio Alvendia
www.antoniosureshot.com
Instagram: @antoniosureshot
---