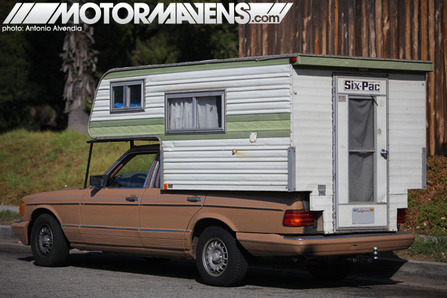 I was rolling through the San Fernando Valley today with the newest member of the Motor Mavens Crew, Edward Uche, when I spotted this parked on the street. WTF?!
Do you think this car might have been a reject from a lost episode of Pimp my Ride? Because like… remember when they were asked to restore an FJ40 Toyota Land Cruiser, and then the brilliant "car customizers" on the show decided to put wood flooring and a FISH TANK in it?
Well I think the owner of this old school Mercedes Benz must have told the people pimping his ride something like, "I'm not quite sure what type of mods I'd like done to my Benz. I do like sleepers though." Well apparently, the ride pimpers must not have exactly understood the meaning of SLEEPER. Lol.
FAIL.
:: Antonio Alvendia
---