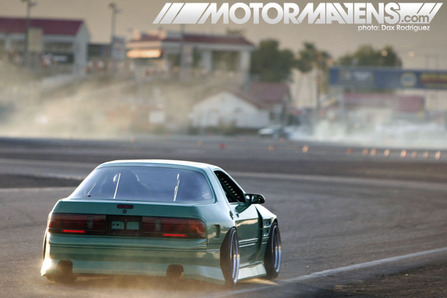 Arizona drifting – two words that aren't put together very often by people. However, the drifting scene is strong in AZ, and it's about time we MotorMavens shine a little much-deserved light on the grassroots drifters out in the land of desert and cactus.
Firebird Raceway is the backdrop for Arizona's monthly AZ DRIFT Drag and Drift event, with all types of drivers from amateur to professional coming out to practice and showoff their skills. With it being summer in Arizona, we're very reluctant to make a trip outside into the 109 degree heat. 109 degrees! However being blessed with beautiful weekend weather it was a perfect day to take photos and it seemed like everyone was out at track either driving or spectating.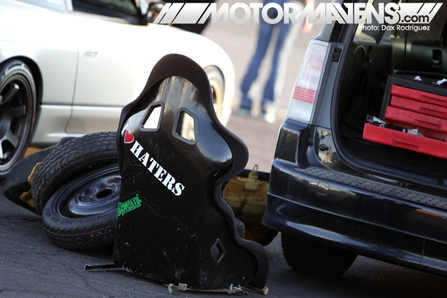 In the pit area, the owner of this bucket seat added a little bit of JDM EGO flare to the back of his bucket seat. (Hi Haters!) Anyone know what kind of seat this is, just by looking at the back of it?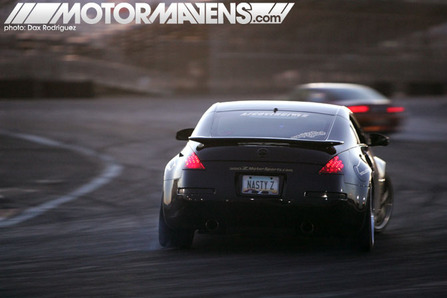 Rich Spohr of 350Z Motorsports.com organized,  set up and ran the event. He also got out on the track and slid his '03 Nissan 350z around with his fellow AZ drifters! That's what's up!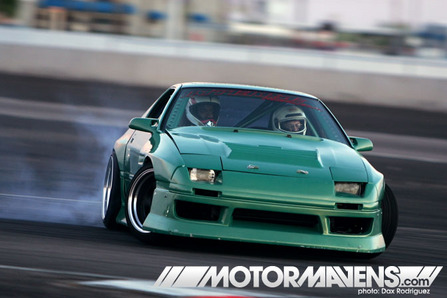 There were some nice looking cars out at the event, including George Marstanovic's LS-1 powered FC3S RX-7. George's FC is sporting some super aggressive fitting SSR wheels in matte black finish! Doesn't this FC look similar to a certain other green FC you often see in the drifting scene? It would be great to see both cars tandem together!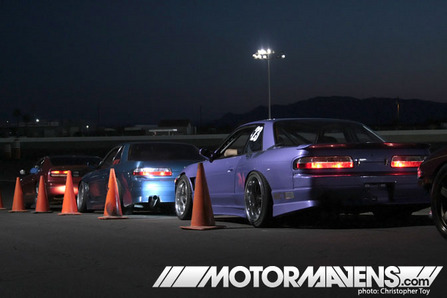 The starting grid was packed with some of the cleanest S13 coupes in the state. If you went to D1GP Anaheim, you might recognize that purple S13 coupe!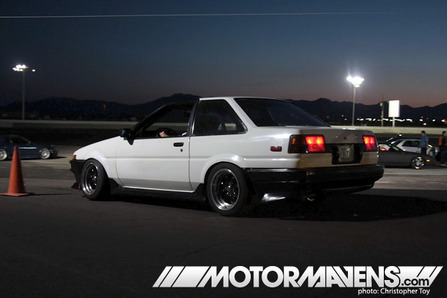 The owner of this lovely AE86 Toyota Corolla drove all the way from Washington state to visit his friend here in AZ. So he figured while he was here why not hit up a local drift event? Sounds like a good road trip to me! We'd love to see more out of state drifters come out to our events in AZ, and we have big respect for the guys up in the Pacific Northwest! Awesome cars and awesome drivers out there!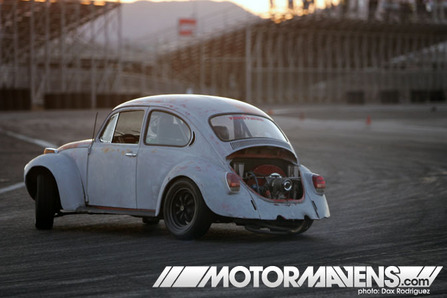 The owner of this Volkswagen Beetle surprised everyone when he staged his car in the grid. Come on! How often do you see a VW Beetle drifting?! If that weren't cool enough, he then proceeded to surprise the crowd even more by linking most of the turns on the course. How dope is that?! Massive props for this guy for stepping up and showing some skills in the Bug. This is easily one of my favorite cars from the event. AWESOME!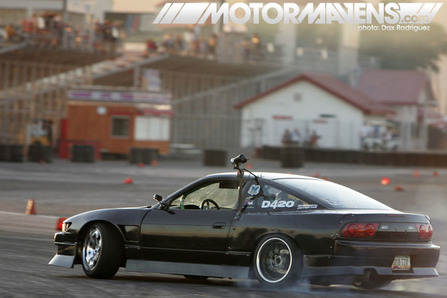 Dayton, the owner of this S13 Sileighty not only has a sick car, he has one of the most hardcore video camera car mounts I've ever seen! Look closely, that camera isn't going anywhere!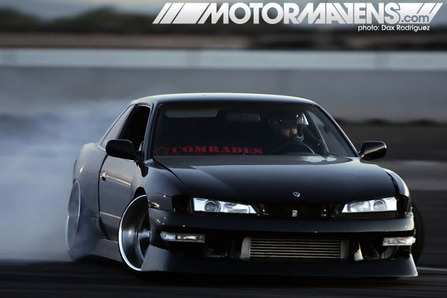 Vince from the Royal Flush camp out in Las Vegas is showing some people how it's done out on the track in his super bad ass S13.4. This car is so low I don't know how his bumper doesn't get blown to bits while driving down the freeway. Rolling hard with some crazy fitment too. Epic Win. We <3 the Royal Flush crew. Reppin Sin City sick as hell.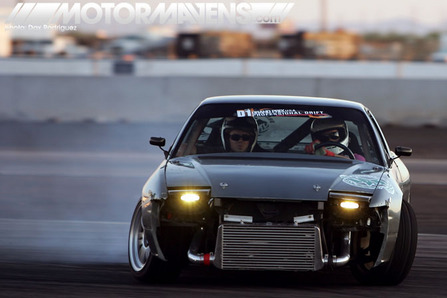 D1 Grand Prix qualifier Marc Bergeon came out and made an apperance and put on a show for the spectators in the Intense Motorsports S13.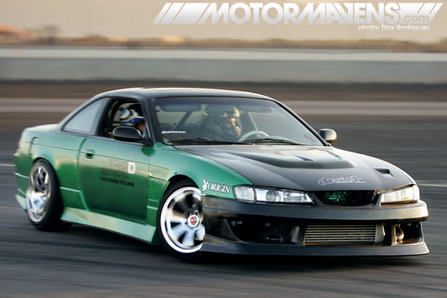 Easily the meanest looking S14 Kouki out there! We see the owner Tyler getting sideways for his female passenger, who was looking a bit nervous at the starting line.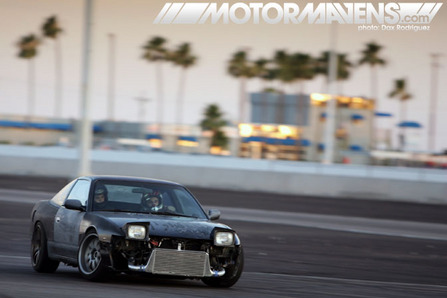 No front bumpers and huge front mount intercoolers seemed to be standard practice out on the track, as local drifter Patrick shows us in this photo.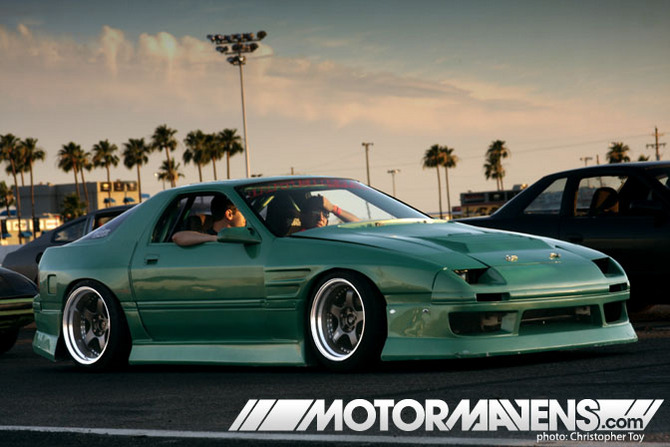 Another look at George's FC while waiting in line to hit the track. This car has such an awesome stance! Full feature on George's car is already in the works, so be ready!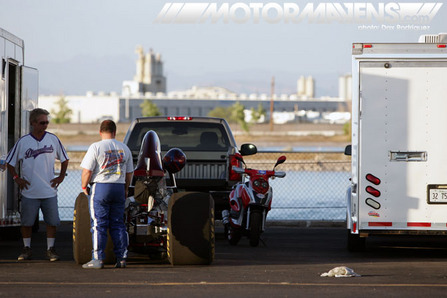 Not only was there drifting going on, there was also some serious drag racing in full force down at Firebird Raceway. So stay tuned, as I'll be getting up close and personal with some of these 7 second beasts!
:: Dax Rodriguez
Special thanks to my friend Christopher Toy for helping out with some of the images.
---