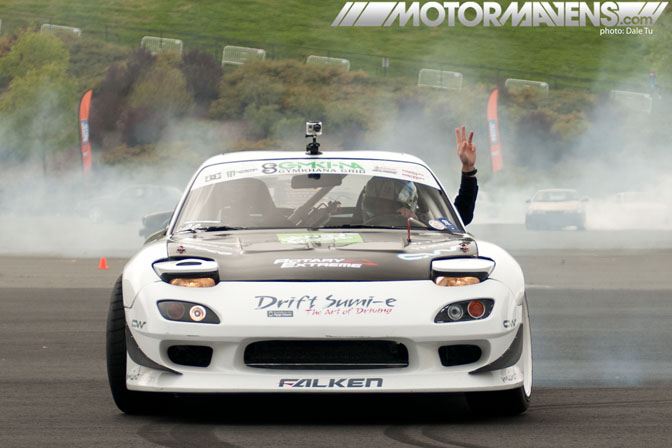 On Tuesday, March 21st, 2012, Sonoma Drift attempted to break the world record for the most donuts at one time.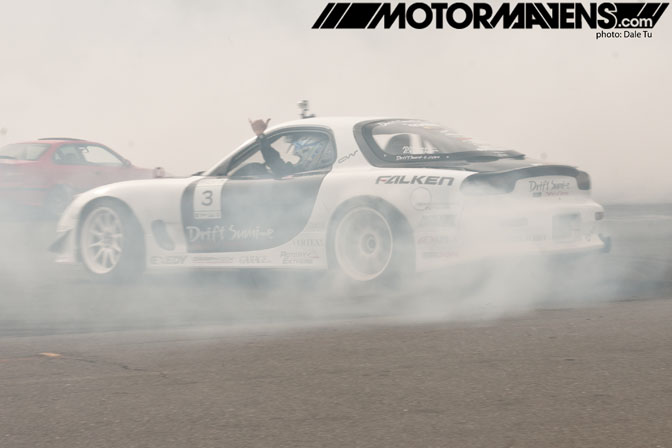 The event started off with everyone warming up by drifting on Infineon Raceway's famous Turn 11, which is also used in NASCAR and IndyCar racing.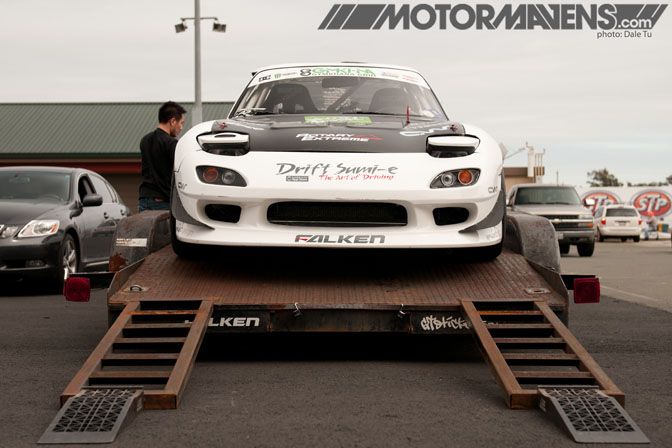 Many drifters from around the bay area came by to help support in breaking the world record of "most cars doing donuts at one time".  One of which was Calvin Wan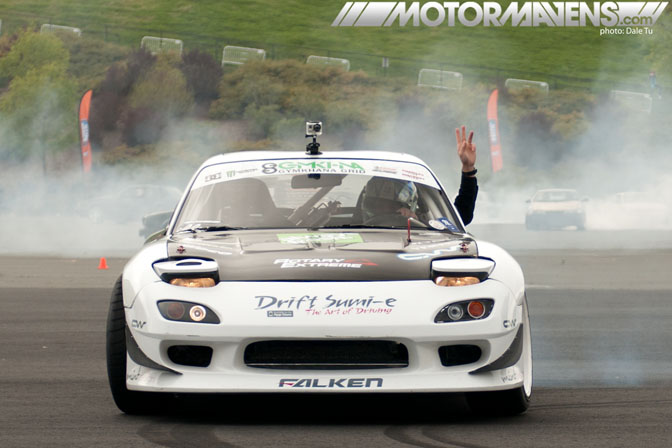 The record is currently held in Australia, at the Queensland Raceway in Willowbank with 57 cars doing donuts simultaneously.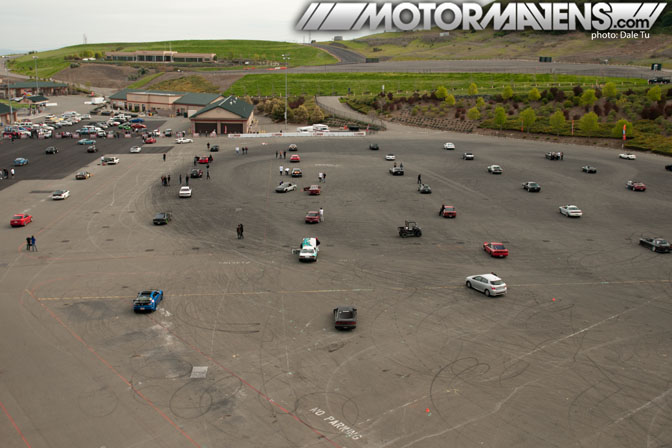 At the event, I talked to the coordinator of Sonoma Drift, Lino Ramos, to see if there were enough cars out there to break the record. By looking at the list of everyone who signed up, Sonoma Drift had more then 70 vehicles ranging from American to Japanese brands.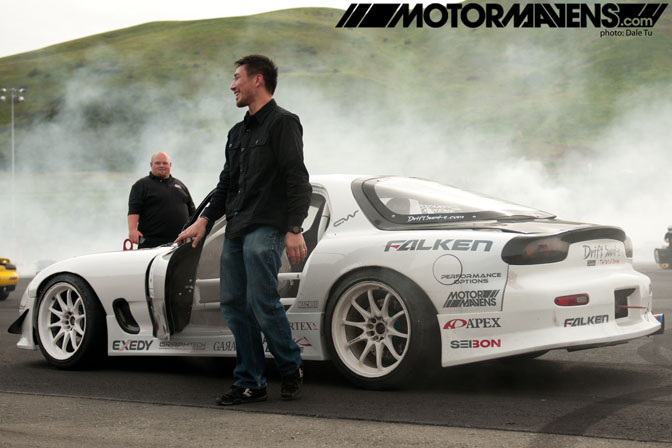 After the donuts were done, many news teams such as KTVU, KRON, and CBS went up to Calvin Wan to interview him and ask him about drifting.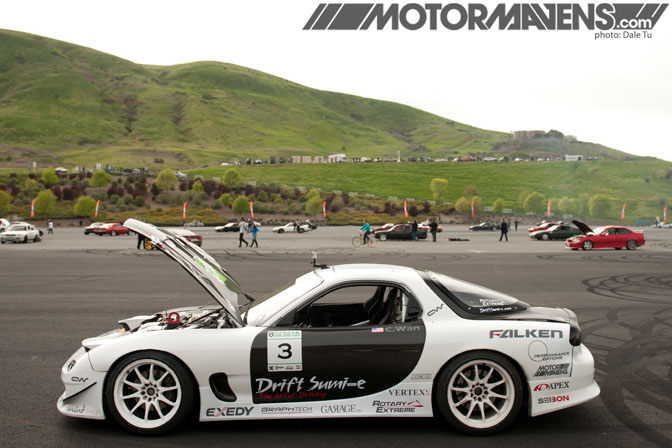 After the World Record event, the focus turned from donuts to drifting as everyone lined up their cars to get some runs in.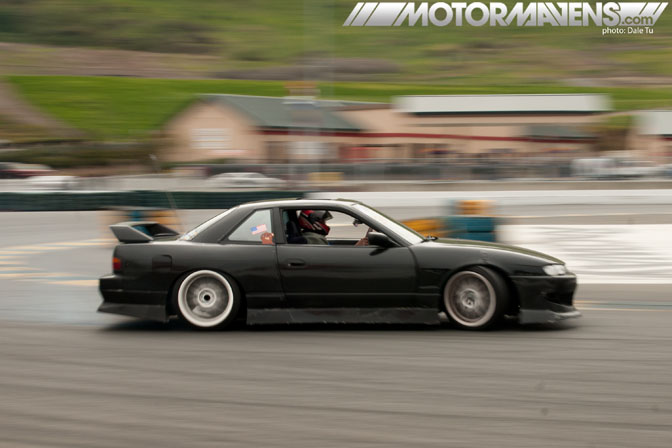 Derek Valencia drifting his Nissan S13.4 on turn 11.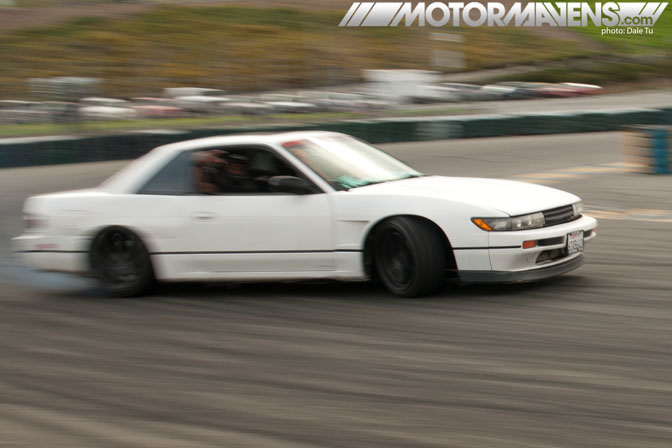 Palmer Sanderson was out there tandeming with anyone he can get the chance to tandem with in his S13 coupe.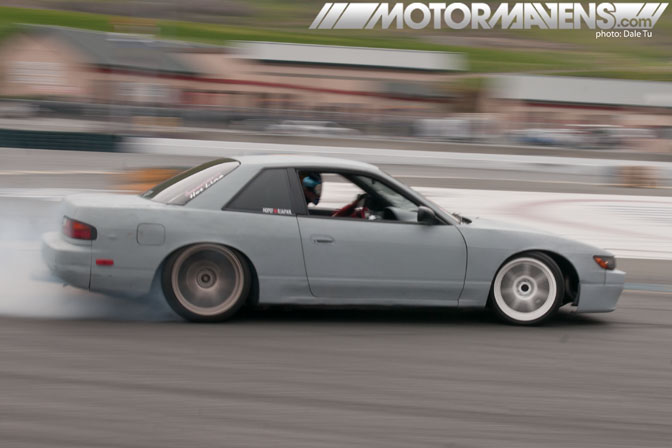 Sean Hoover with his primer grey Nissan S13 caught my eye especially with his wheel fitment in the rear, but most of all his love for drifting!
I want to give a special thanks to Sonoma Drift and everyone who participated for such a magnificent event!
:: Dale Tu
Calvin Wan
,
Donuts
,
drift
,
Drift Sumi-e
,
Falken
,
FC3S
,
Infineon Raceway
,
KA24DE
,
Mazda
,
MB Battles
,
Nissan
,
S13
,
Silvia
,
Sonoma Drift
,
SR20
,
tandem
---