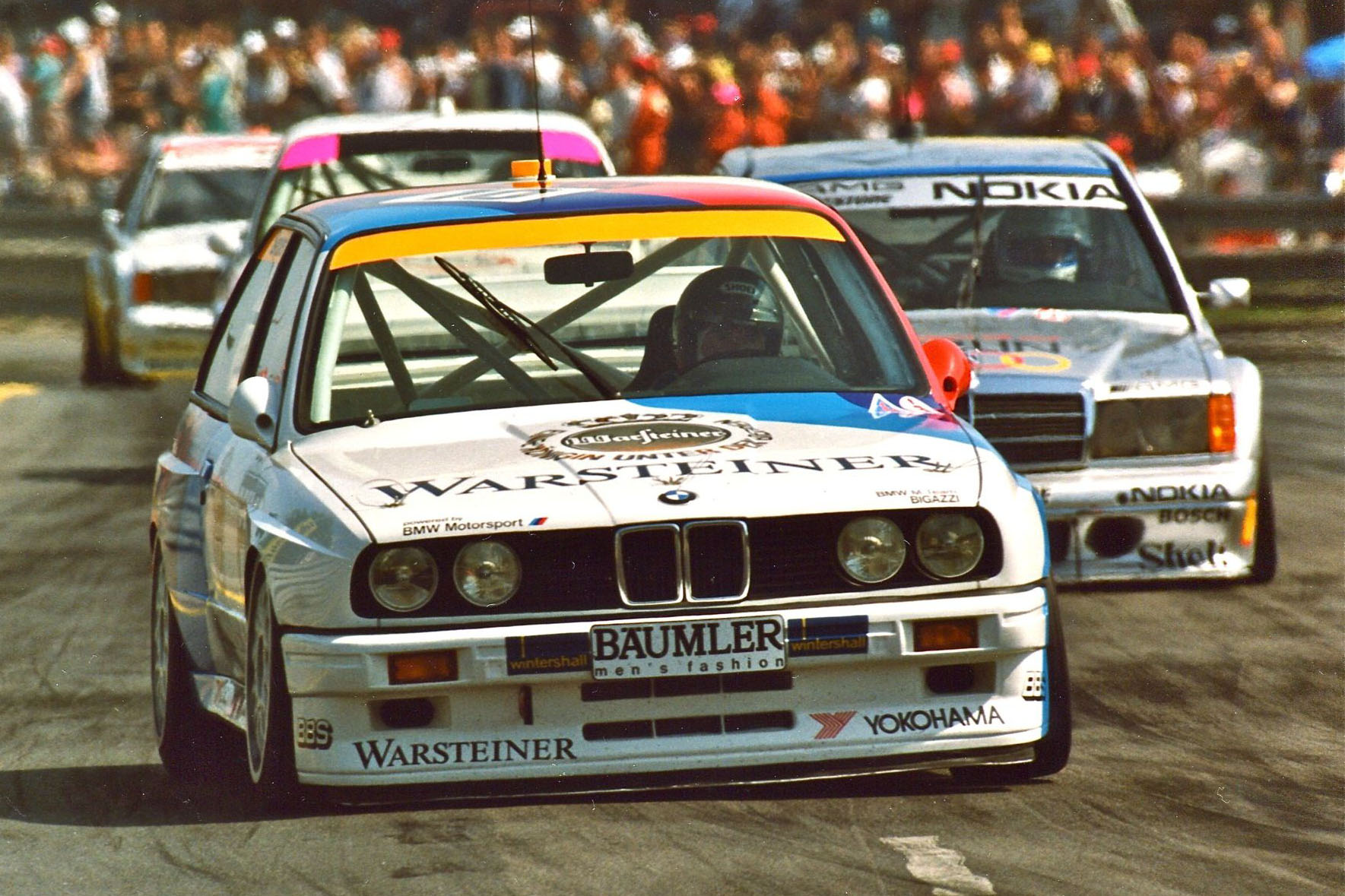 I was watching Nurburgring related videos and found this video from the original German Touring Car Championship, better known as the Deutsche Tourenwagen Meisterschaft (DTM) series. Originally based in Germany, the DTM series expanded to other racetracks throughout Europe and worldwide, running from 1984 to 1996.
Several years after the original Deutsche Tourenwagen Meisterschaft series stopped racing, the idea was resurrected and DTM racing returned in 2000 under a slightly different name – Deutsche Tourenwagen Masters with different rules and with semi-international championship status.
I had the privilege to attend a Deutsche Tourenwagen Masters race at Nurburgring in 2007 or 2008. It was an amazing experience because it was my very first trip to The Ring, but as exciting and fun as it was, seeing the newer cars racing together looked nothing like the scenes that this old classic DTM video from the original series shows. Just look at the 190E Mercedes Benzes and E30 M3s flying through the air!!!
Aside from me, who wants a Mercedes Benz 190E 2.3 16valve and an E30 M3 now?!
:: Antonio Alvendia
Instagram: @AntonioSureshot • @MOTORMAVENS
MotorMavens on Facebook  •  MotorMavens on YouTube
www.antoniosureshot.com
More Nurburgring ON MOTORMAVENS
More DTM ON MOTORMAVENS

---