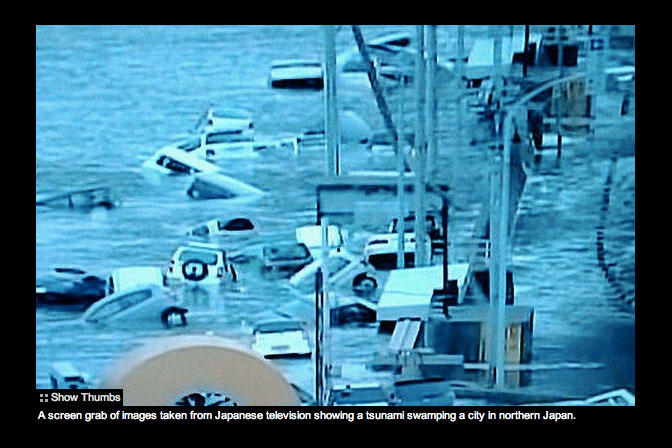 Oh no! I've been glued to my computer screen, unable to take my eyes off the Al Jazeera/YouTube live stream that has been playing nonstop coverage of the 8.8 magnitude earthquake that hit Northeast Japan yesterday (March 10) at 2:42pm, not to mention the resulting tsunami that has been flooding parts of the Fukushima prefecture and other parts of Northeast Japan.
MotorMavens is not CNN or NBC or ABC or NHK. Why post news coverage such as this, then? Simple, really. I have developed many strong friendships in Japan, and I'm praying for all the people in Japan that are enduring this insane natural disaster… especially my close friends and family!
In case you didn't read the story I posted on the site a couple days ago, featuring the Team Orange CT9A Mitsubishi Lancer Evolution 9, Fukushima Japan is the home of The Holy Land of Drifting, Ebisu Circuit. It's also the home of my very close friends from Team Orange. I've been trying to call their mobile phones for hours, but I can't reach any of them. I can only imagine that phone circuits must be jammed, busy, or non-functioning because of the tsunami…
Let's all pray that everyone is safe.
:: Antonio Alvendia
---