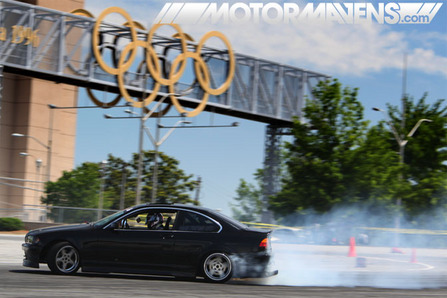 Tweet
The home of
Coca-Cola, Delta Airlines
, and the
1996 Olympic Games
also houses one of the healthiest and strongest drift communities in the country. Every month,
Southeast Drift
extends its Southern hospitality and hosts grassroots practice events in the heart of the city. These events are always packed with drivers and spectators from the area. With a large number of pro-level drivers in the region, Southeast Drift events have fostered an environment for some of the best tandem drifting in the South. Their "Triple Threat II" event took place on the Sunday after Formula Drift Round 2. Several FD drivers showed up to hang out, and some even put on their helmets and
drove
with the best drifters in the Southern States, making things that much more exciting!
Read more...