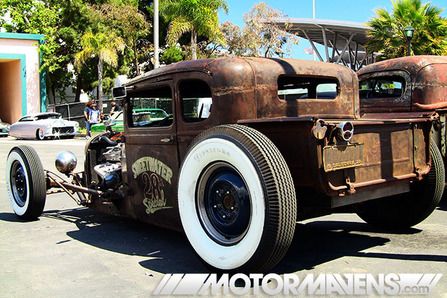 If you've been following Motor Mavens coverage of this years Ink n Iron Festival you will know that I was out there with Antonio, shooting some images with a camera I'm testing.. While we were there, we thought it would be an interesting experiment to test out the Canon HF S100 video camera's still imagery. While the image quality isn't going to be that of our usual professional level equipment, I still think the "little camera" that could did a good job.
Ink and Iron brought out some amazing hot rod crews and tattoo artists. One of the first traditional hot rods that got our attention was this Ford pictured above.  The huge rear white walls, and the low and wide stance really set this Ford apart from the other cars. Check out the old school security system – see that huge keylock hanging on the trunk?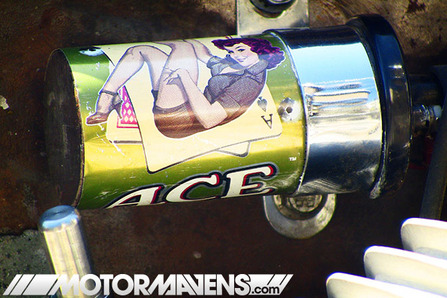 It's always in the details. Like the lock on the trunk, this ACE pinup girl oil filter cover really gives the rod a vintage look. Imagine if you had Hankook umbrella girl Ashley Sarto painted on your oil catch can or something. Now that's something more my style.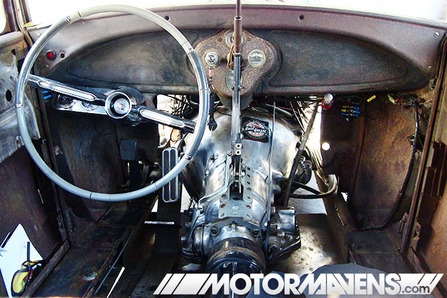 The owner of the Ford told me he and the rest of his hot rod crew DROVE these cars all the way from Northern California to show their cars! Now that is dedication… no trailer queens here.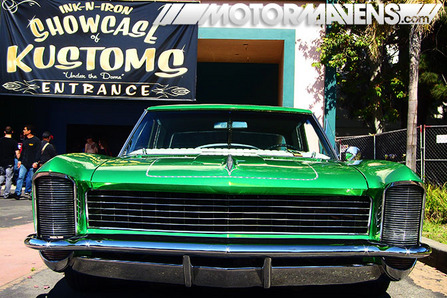 Making our way into The Dome, the grill and the paint on this 63-65 Riviera really grabbed my attention! This car looks sweet!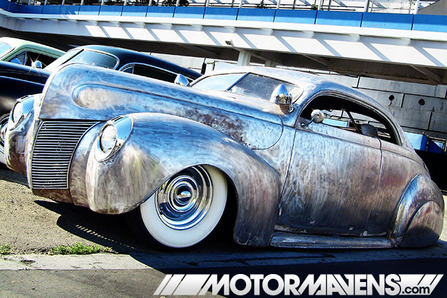 The patina on this Mercury lead sled was a real eye catcher! You gotta love the bare steel of this Dead Sled crew's Merc.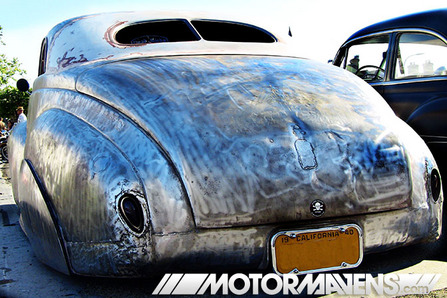 We spent the whole day checking out some pretty awesome traditional hot rods. Also, I did happen to go and check out the "Ink" side of the Ink n Iron festival. It was cool, but for us, it was the cars and crews made the event!
So, how do you think the video camera did?
:: Travis Hodges
---