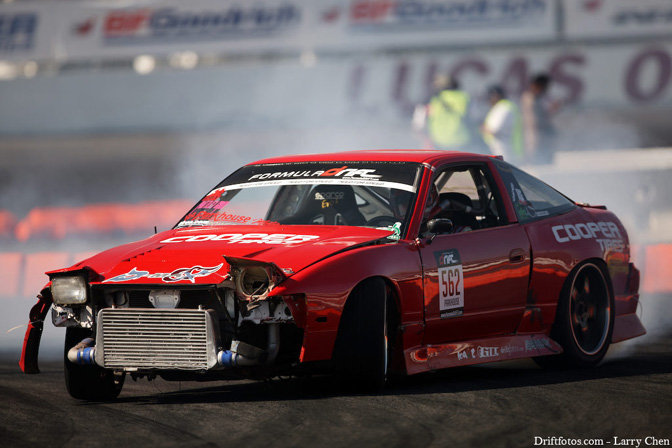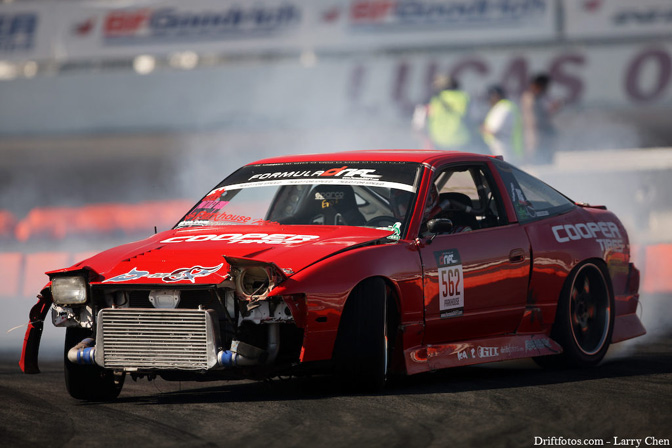 Last night Cody Parkhouse's Formula Drift-spec S13 hatch was stolen in front of his house in Long Beach. The car was housed in a white Carson enclosed trailer with small black "Pacer" sticker on it. California license plate: 4AB2288.
Some info about the car from Cody:
Red s13 hatch, supercharged vq, parts shop max arms, tein superdrifts, custom pwr radiator, 1 sparco evo and 1 evo2, kaaz 1.5 way diff, aeromotive a1000 fuel pump, aem 1050 ecu. I know a lot of the parts are pretty common but maybe some stuff might stand out.
If you have seen the car/trailer fitting this description, you can reach Cody at 562.900.5907.
:: Andy Sapp
---