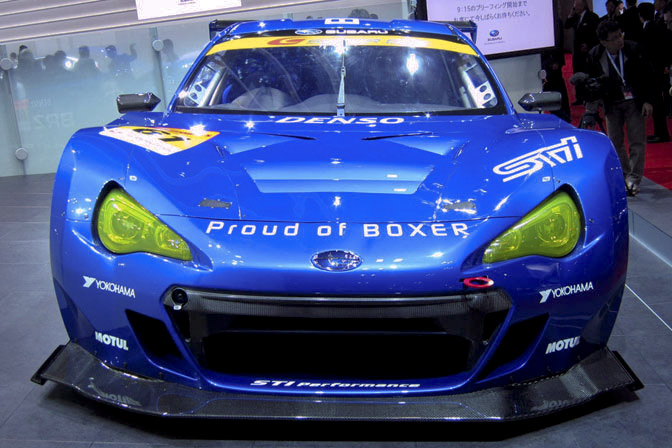 A friend of MotorMavens, Damon Lavrinc over at Autoblog just posted photos of this AMAZING looking Subaru BRZ SuperGT race car, which just made its debut at the Tokyo Motor Show. The car will compete in the GT300 class, which means all cars in the class are limited to a power output of 300 horsepower.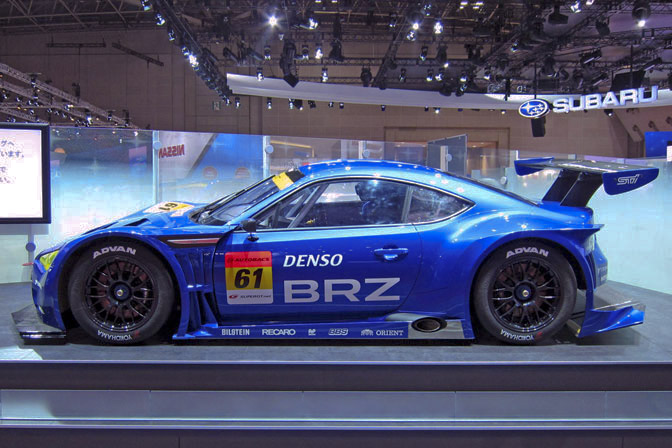 WOW! It looks so aggressive from the side. It makes me want to buy a die cast version of the race car even before it has even begun racing in the series! Speaking of die cast, does anyone remember the awesome JGTC edition Muscle Machines die cast cars that were sold in the USA in 2005, thanks to Jay Bryan from JDMEgo?)
The side-exit exhaust and exaggerated flares on the side of the car remind me of the DTM fenderwork that I saw on Audis and Mercedes Benzes at the Nurburgring.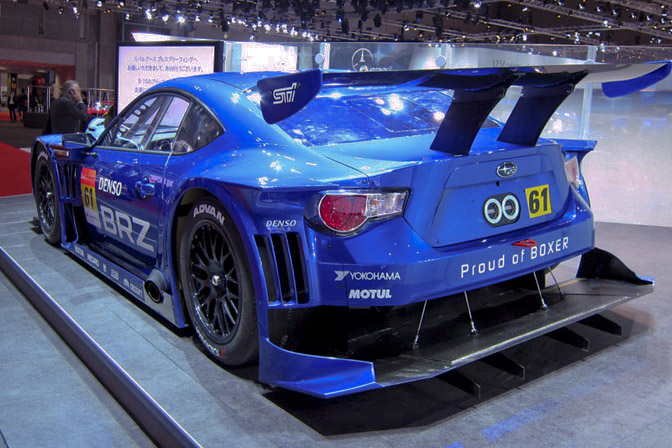 Now THAT is a rear diffuser! It looks nuts! It looks as if it was made into two levels for added air control and downforce.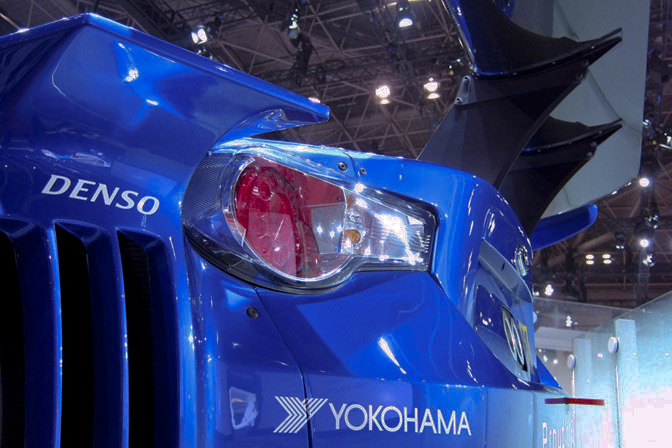 Check out the detail on the rear fender's aerodynamics. Exit vents provide a place to channel the air as it passes through the fenderwork, and presumably, the DTM-styled wing at the top of the fender (it reminds me of a TRD wing on an AE86 N2 car, but then again… so does the duckbill on a 1970s Porsche. I have problems. SMH. I'm sure that some Porsche purists would probably take offense to the fact that I would even dare say such a thing.) should provide further air control and downforce.
I can NOT wait to see this thing on the race track!!! OR on a hobby store shelf! I wonder who's going to make the BRZ GT300 scale cars first? Tomica? Kyosho? M-Tech? Choro-Q?
:: Antonio Alvendia
---