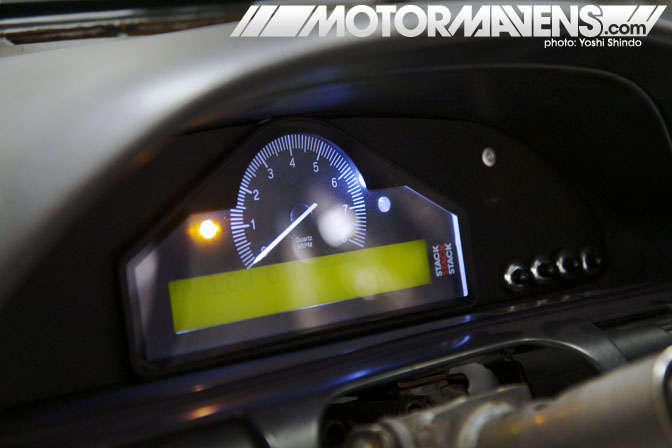 After Walker Wilkerson finished 18th overall in the 2011 Formula D season and barely missed the Rookie of the Year finish, Walker knew he had to step up his game for the 2012 season. Being in the Top 20 wasn't good enough for him! He told me about how much he has learned as a driver and mechanic to keep his car maintained for each event. Which led him into big changes for the 2012 season.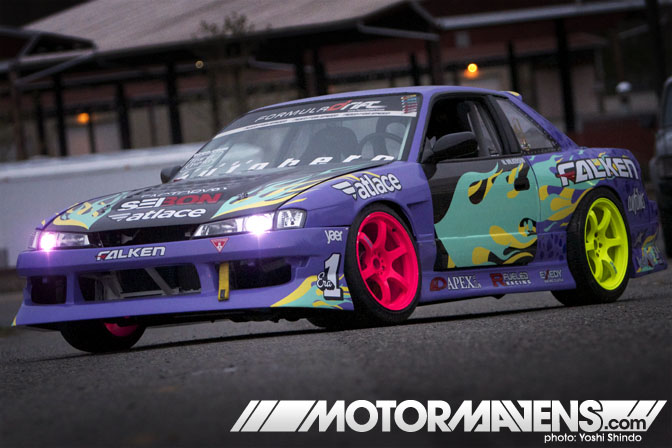 While talking to Walker about his future plans, he revealed that he realized he would have to ditch the SR20DET and go V8 to be even more competitive. I was shocked but I knew that this could help him out in the long run. However, I (and many others) will miss the sound of a stroked SR20 coming out of his exhaust.
The power plant change wasn't the only thing in the works. He wanted to have a new look but without too much change and, since he's using the same chassis from last year, he had to fix all his "battle scars" – which led him to tube the front and rear of his car and also led him to add an S14 kouki front end.
Ray Stonehocker of Garage Autohero is known for his fabrication and his builds. Here he is welding on the main bars for Walker's tube front. Walker and Ray have had a good relationship going back to when Walker was doing Pro-Am two years ago. This car has come a long way since then.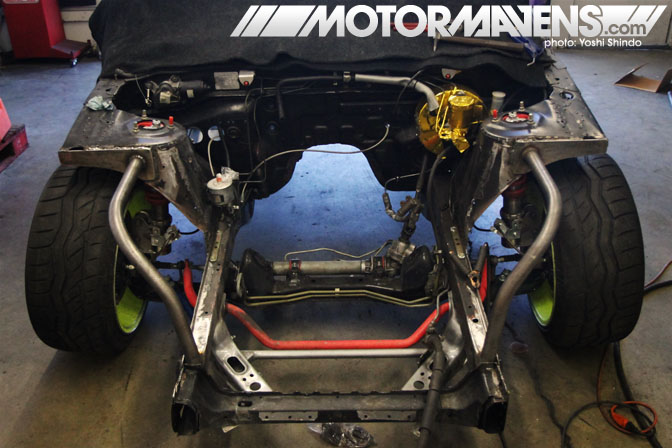 It's amazing how fast this car was built! I personally didn't think it was going to get this serious. Both Walker and Ray wanted a solid car for the 2012 season.
The Stack cluster has to be my all-time favorite display setup. I love how clean it looks – not to mention how it shows all the information he needs to see all in one place.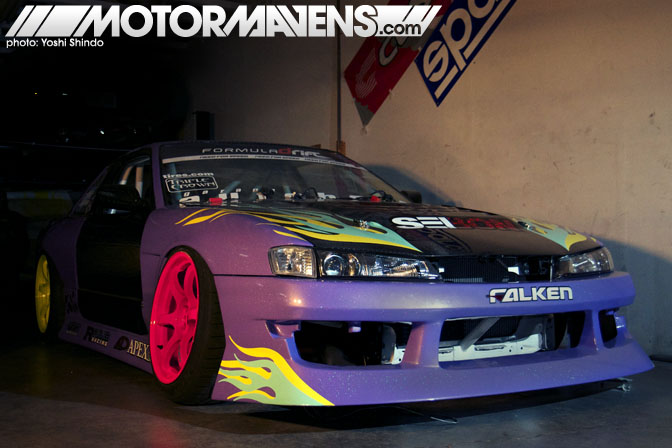 The biggest change you will see is the S14 Kouki front end. I was never a big fan of conversions but I'm surprised how well this car came out. Walker decided to keep the purple but also added a lot of gold pearl and rainbow flake into the paint. Ian Dillon from Factory 83 did the graphics again and kept it similar but different.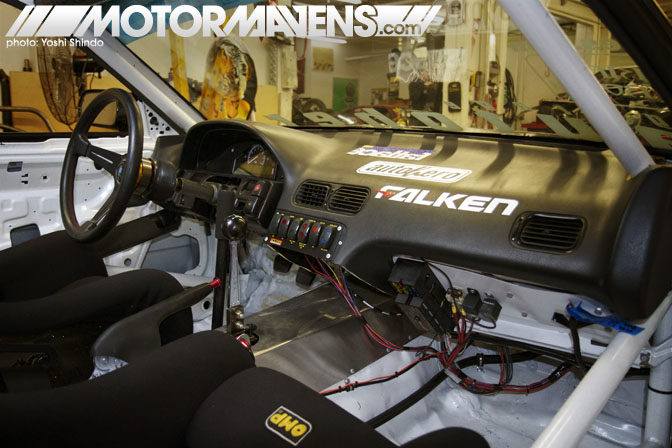 Ray from Garage Autohero pretty much built the car from ground up. He did a full painless wiring and he rebuilt the LS7. Parker Peck also helped with fabrication.
After tapping and hitting a few walls in the 2011 season, the S13 quarter panels were pretty much totaled. Walker cut out most of the sheet metal and had Ray tube the whole rear end.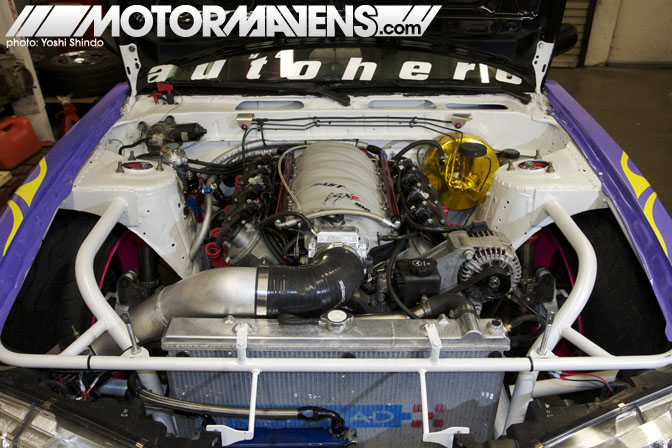 Here's the finished product with the LS7 that Ray disassembled to hone and re-ring. He also installed a bigger cam along with a FAST intake manifold and throttle body. It was also converted to wet sump and had an Accusump system added to make sure the engine doesn't starve for oil. Fueled Racing supplied the LSx swap kit. The LS7 also has a G-Force GSR 4-speed transmission and Exedy clutch bolted onto it.
PSI (Portland Speed Industries) tuned the car with MoTeC. The LS7 made 500 WHP and 500 FT/LBS of Torque while spinning tire on the dyno!
You can notice the "Safari" print from Fatlace is also on the car. Seibon also supplied the carbon fiber doors, hood, and trunk lid. I think it also looks better without the wing that Walker used last year.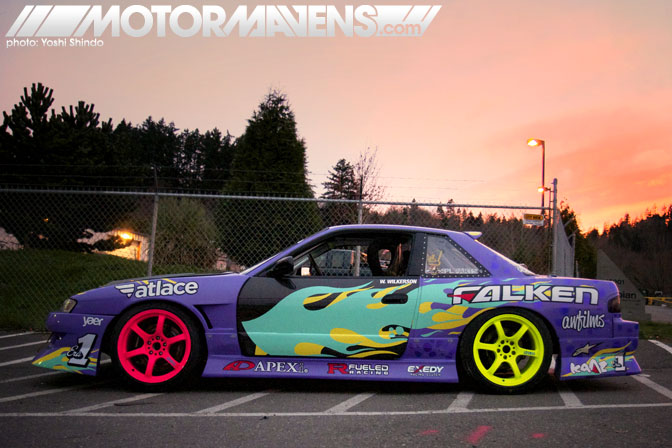 The car looks great and should still be a crowd pleaser. I can't wait to see this car at Formula D Long Beach! I hope the best for Walker in the 2012 season!
::Yoshi Shindo
---