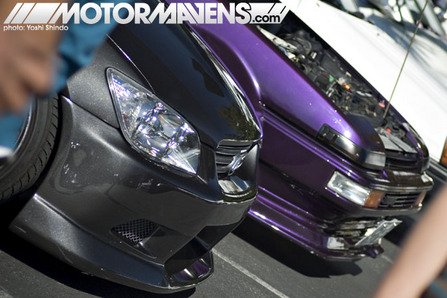 This past weekend in Bellevue Washington…  the Northwest's Imperial Car Club, Carnutz Customs, and the US Army teamed up to throw an "end of the year" charity food drive and car meet to enjoy the last few days of summer before the rainy season pours down on our state.
My friend Trinity Vo put in a lot of effort in promoting this event, and the fact that this wasn't just an ordinary car meet; it was a charity food drive as well. I thought it was cool that this event wasn't only about everyone showing off their cars; donating food to those less fortunate was a great way to use a car meet to do something positive for others.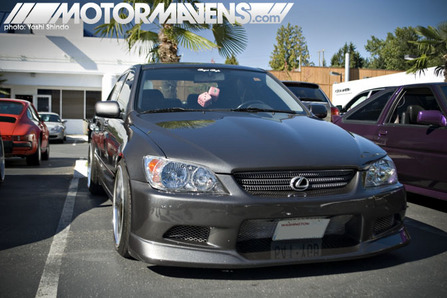 This Lexus IS300 really appeals to my personal tastes, because it's not every day that I see an aftermarket front bumper on an IS300 that looks sporty and still maintains the Lexus' luxurious image at the same time.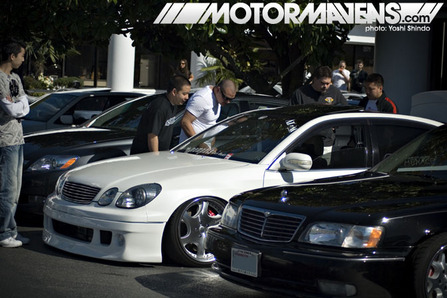 Team Menace's white JZS161 GS400 was slammed low to the ground, so it definitely received a lot of attention from the crowd. If you look very closely, you might also notice the Q45 multi-projector headlights.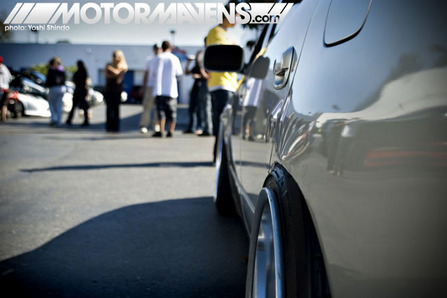 This GS300 had some crazy wide wheels, which really really stuck out from the fenders. It was rolling on air bags and some Weds Kranze Cerberus wheels. I wonder if it achieve a little more tire tuck and negative camber? I've never tried air suspension, so I'm not sure.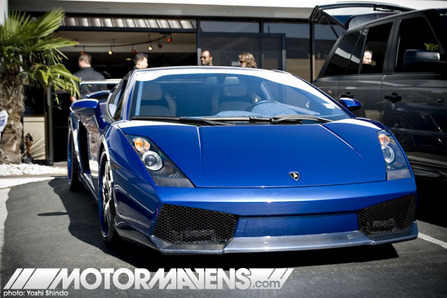 This 2004 Lamborghini Gallardo had a touch of carbon fiber, 209J (front) and 20x11J (rear) black chrome and color matched Zenetti LTD 3 piece wheels. Not the biggest fan of the wheels but I can't really talk as I will most likely never have enough cash to customize a Lamborghini.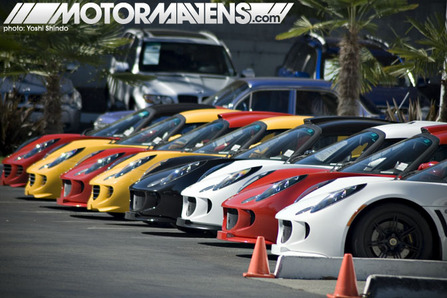 While walking around the parking lot, I noticed all these Lotus Exiges and Elises parked at the car dealership next door. I would have absolutely loved to have been able to take one of these Lotuses out for a spin! Damn!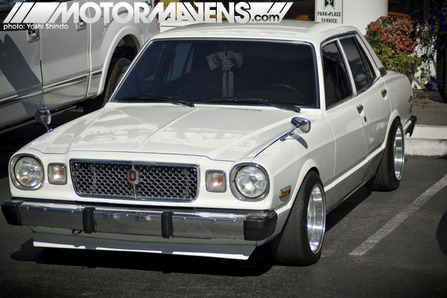 This late 1970s Toyota Cressida was gorgeous! Everything on this car that I saw was either replaced, restored, or maintained meticulously. I didn't get a chance to talk to the owner, but great job on the car! Love it.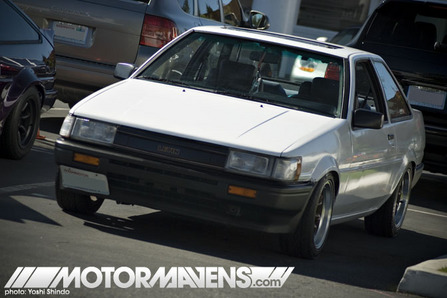 Here's a clean and simple AE86 with a zenki front bumper. I personally love Levin faced AE86s.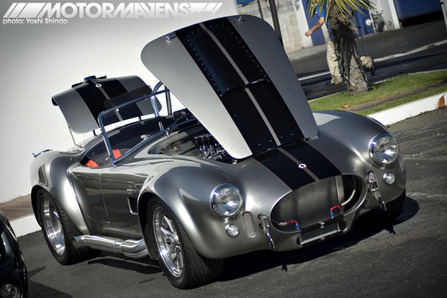 This Shelby Cobra from CarNutz was amazing! Keeping most of it era correct in appearance, it was definitely one of my favorite cars there. I wish I got to hear this car start up and drive down the street before I left!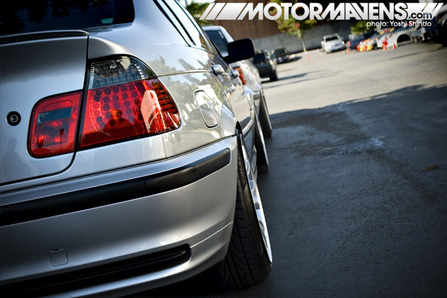 To be honest, I never was a big fan of the E46 BMW but this 2001 E46 BMW is starting to change my outlook on them. The owner of this car, Nestor Sotelo did a great job making a super clean and simple E46.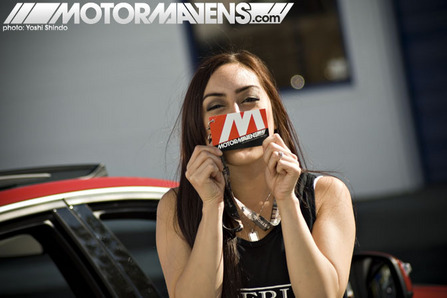 I was pretty happy to see how many people at the event showed support of our website. A lot of people displayed Motor Mavens stickers and/or flyers on their cars, and some people punched holes in our flyers and clipped them onto their lanyards and such… here's a friend of mine, Trinity Vo clowning around, kissing the flyer! Thanks to CarNutz for a fun day!
:: Yoshi Shindo
---