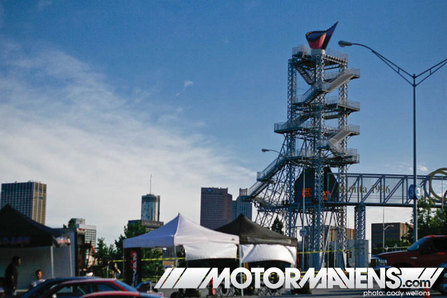 More Southeast Drift action unfolded this past weekend at Turner Field in the heart of Atlanta. Perfect weather and a new track setup made for a top-notch event. Apparently the condos within earshot of the field are trying to get us shut down for good, and a fire marshal showed up and informed us that no photographers were allowed on-track. In lieu of this hurdle, we decided to take some shots in and around the pit area.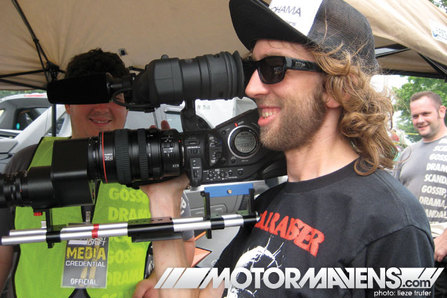 A quick introduction, since this is my first real post on our MotorMavens site. My name is Andy Sapp. I have been drifting for almost seven years. I am a graphic artist by trade, and a videographer at heart. I shot a documentary with Joey Redmond about American drifting in 2006 called Slide America. Ever since I was a child I have been fascinated by all things automotive, which is ultimately how I came to wrench on this site and share my enthusiasm with you. Speaking of that enthusiasm, let's take a look around the pit area at the event.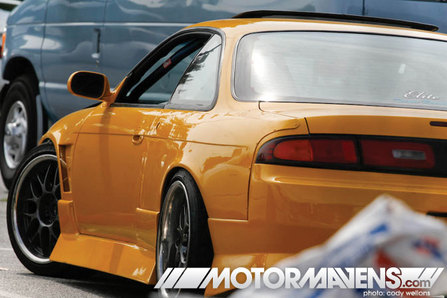 Dennis Mertzanis' S14 was in attendance, sporting fresh new paint and bodywork. So clean!!!
Alex Grant's super-clean hatch sits just past the raw primer of Chris Stein's RB-powered hatch.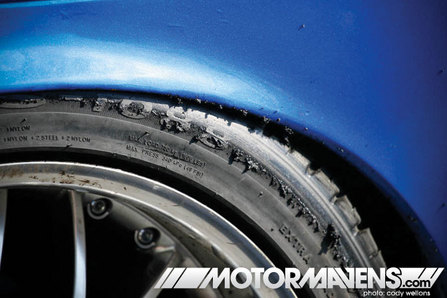 Cody Wellons keeping things flush on his S13. So flush he is shearing the rubber off of these Wanli tires!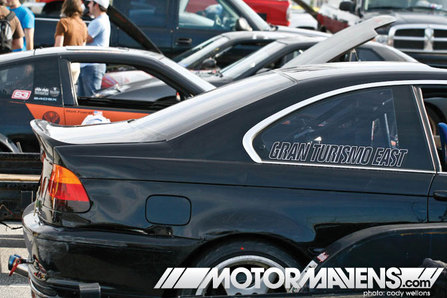 My e46 relaxing between run-groups. Gran Turismo East is a local shop that has supported drifting here since it's foundation. Without them, drifting in Atlanta would not be the same.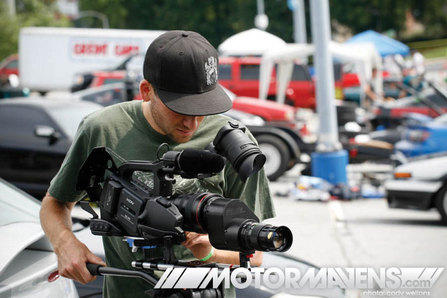 Will Roegge came out with his Letus 35mm adapter. We fitted it to my Canon XLH1 for some amazing shots.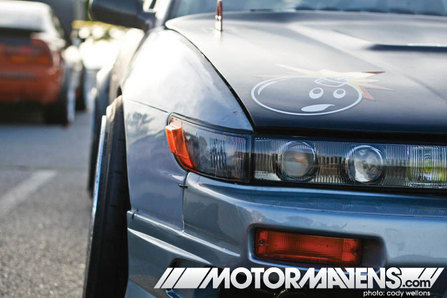 Tyler Clayton's s13 sits wide and low with his 'signature' Adam Bomb sticker on the corner of his hood.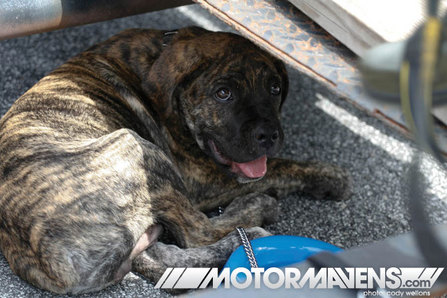 This li'l pup was taking a break from all the action by relaxing in the shade provided by some car parts.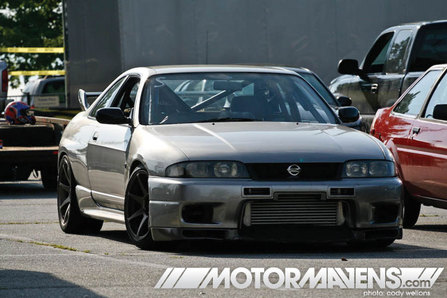 RIP Garage's R33 is always a fun car to watch.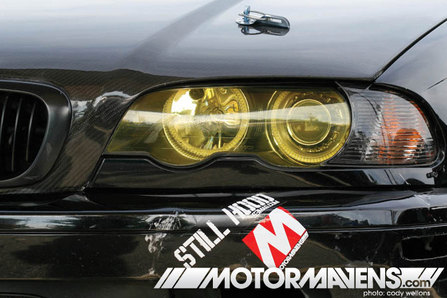 The front corner of my car sporting a fresh new MotorMavens sticker! As you can see, this side of the car has had it's share of accidents. Such is the life of a dedicated track car.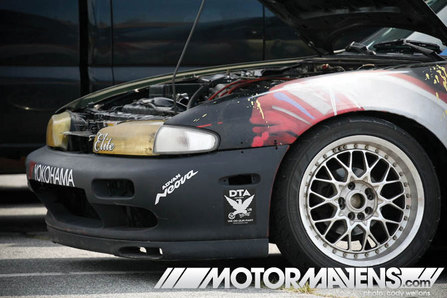 Tony Shulz was out driving Adam Szczuka's s14. The graffiti livery on this car is great! People in the South are always trading cars out for a few runs, and sometimes even for entire events. It must be that Southern hospitality at work.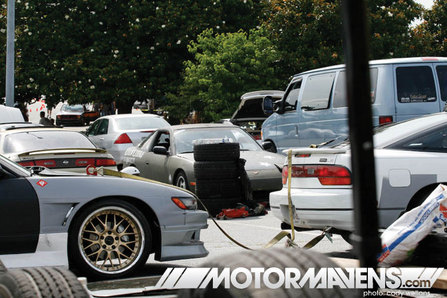 Eugene Chou improvised some towing after Tyler's oil line broke on-track.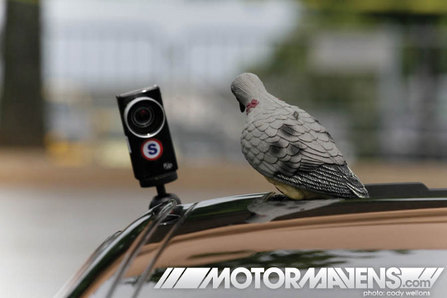 'Petey' the pigeon getting some face-time with one of Spitfire's many Flip cameras.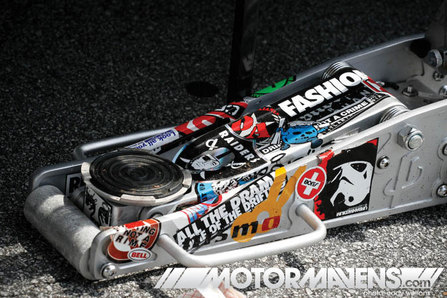 Is it just me… or do stickers make everything look cool?
::Andy Sapp
---