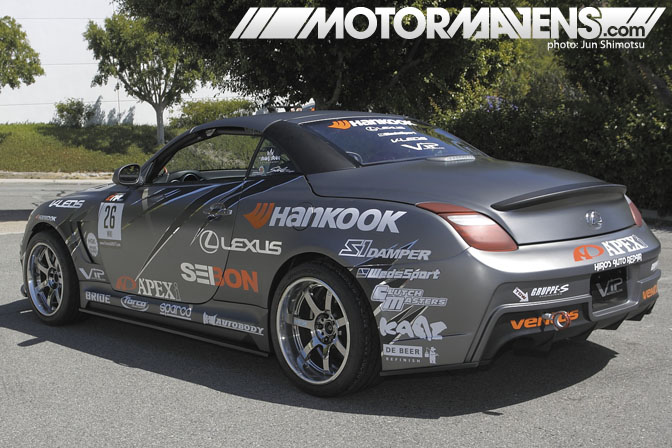 Oh snap! Now this is newsworthy! I've been hearing about this car for quite some time now, and I've been waiting for its debut with eager anticipation! It seems that our favorite Koala-faced ex-D1 Grand Prix series champion Ryuji Miki will be at Wall Speedway in New Jersey, debuting the Lexus SC430 Formula Drift competition car that was recently built for him, thanks to the good folks at Apex'i in Orange County CA!
The masterminds behind this project, Masaki Nakayama and Chuck Griffice from the United States arm of Apex Integration have been gracious enough to keep me updated with the build, but we've been keeping all the information under wraps until now!
We'll be showing you A LOT more detail into the build of this car, as we're excited about seeing a Lexus SC430 drifting in the Formula D series! (Yo Masaki and Chuck, let me get those stock Lexus seats and stock wheels! Hook a brotha up!)
Stay tuned to MotorMavens, because we definitely have more coming soon!
:: Antonio Alvendia
---