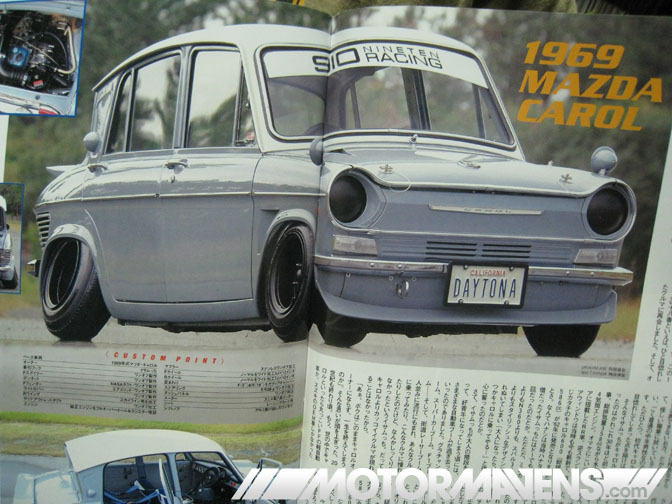 I was hanging out at the Cipher Garage with Antonio recently and we were flipping through his massive collection of old magazines, most of which he's shot fantastic photos for. One of them was Daytona, a Japanese market magazine that mostly covers imports — in this case that means American cars. But being the nostalgic JDM nut that I am, this wicked 1969 Mazda Carol caught my eye. I had actually seen this a couple of years ago in Japan, and you can see a few photos of it in the Japanese Nostalgic Car gallery of the New Year Meeting classic car show.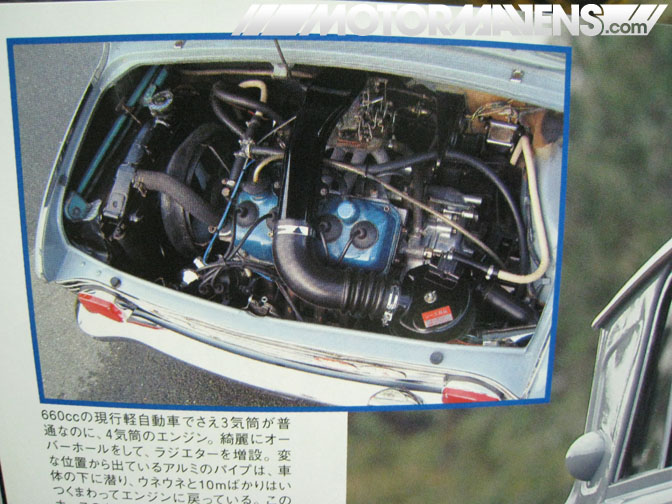 Back in the day Mazda sold these kei cars as cheap little econoboxes. Since this is a 1969 model, it must have started out with a 360cc four cylinder making a whopping 20PS. The engine in this car has 660cc, most likely a 600cc unit taken from the Carol 600 and stroked. But that displacement means it still meets kei-car requirements today!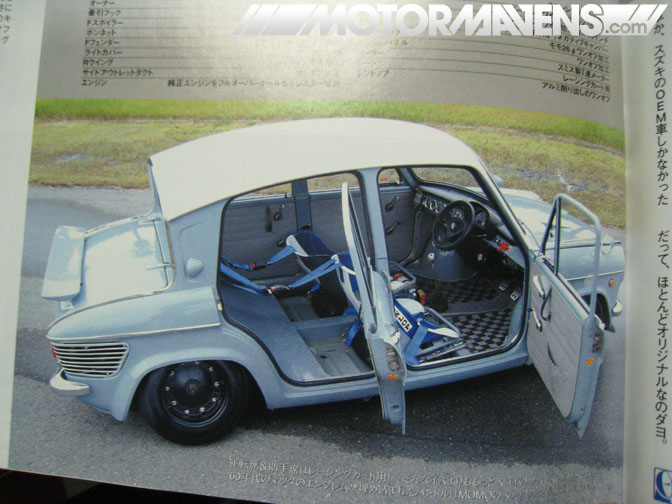 This was a rear-wheel-drive car with the motor mounted in the back as well, hence the gorgeous wrap-around vents that adorn the Carol's behind. The rear spoiler (not original, obviously) was adapted from a hakosuka Skyline wing.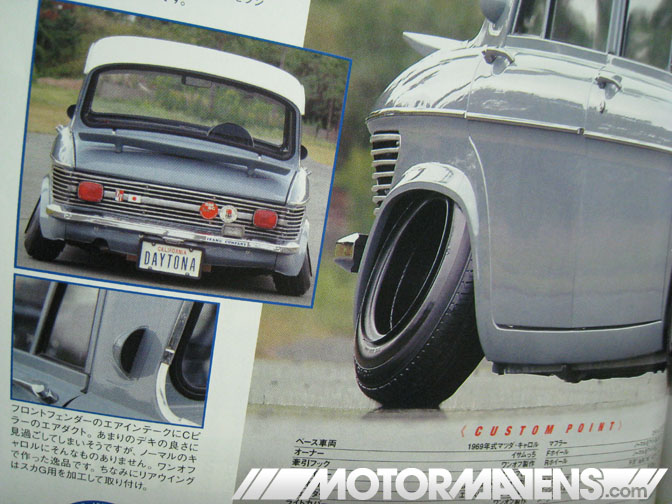 Check out that insane camber. This thing has 9 degrees of negative camber on the front, and a massive 18 degrees on the rear. The wheels are actually the original 10-inch wheels widened to 6J in front and 7J in the rear. The rest of the car is a rolling canvas of one-off parts.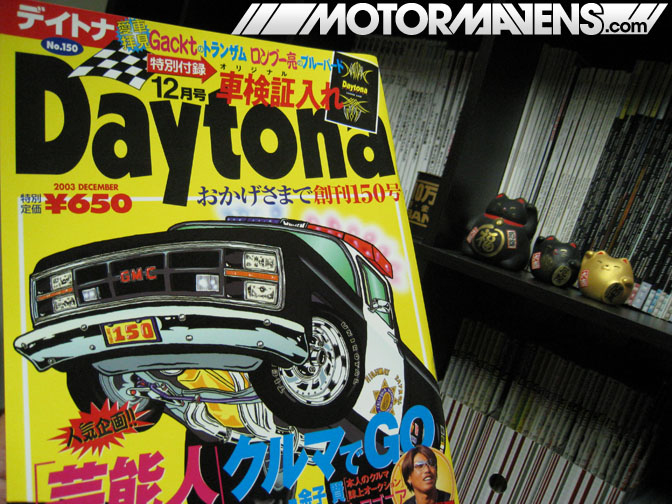 And here's a cover shot of the issue, from December 2003. It's back when Daytona still had an illustration against a yellow cover. In the background, you can see part of Antonio's huge mag collection.
::Ben Hsu
---