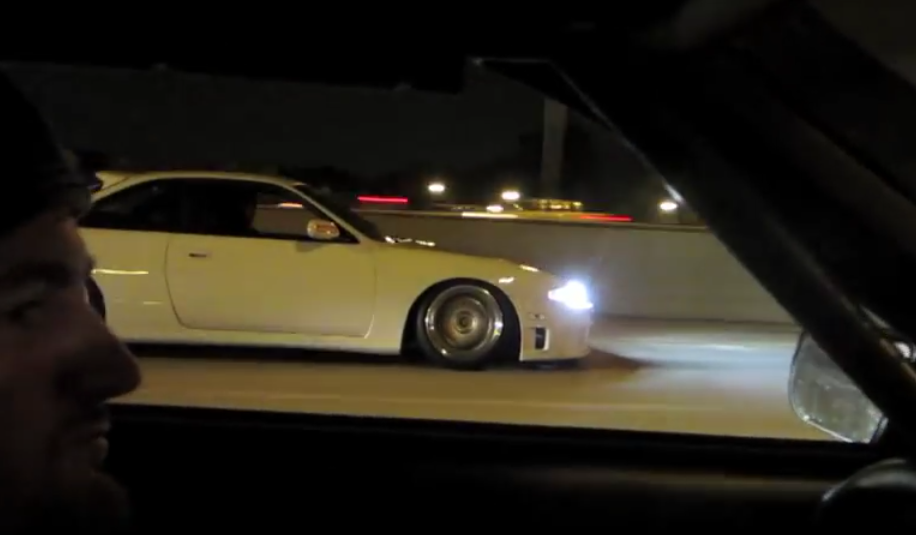 Last night, when I asked Leigh and Dave from Risky Devil to pick me up at Chicago O'Hare Airport's baggage claim, I had no idea what I would be getting into. I didn't expect much… I thought maybe we'd go to a bar and get some deep dish pizza or something. Instead, Leigh and Dave texted a bunch of friends, and picked me up from the airport in a long procession of Chicago's finest drift cars!
A simple "airport pickup" somehow turned into high speed freeway running and drifting through city streets in Chicago IL with all our boys from Risky Devil, Grip Gambler, Touge Factory, and JUNKHOUSE. Here's a short, completely unprofessional looking video snippet of the experience. More to come later… it's time for pizza!
:: Antonio Alvendia
PS: This video is completely unedited (mostly because I don't know how to use Final Cut), shot handheld with my new point&shoot Canon Powershot Elph 300HS that I bought off Craigslist for $125. I think I need to get a 510HS when it comes out!
240SX
,
300HS
,
Antonio Alvendia
,
Canon
,
chicago
,
Elph
,
Grip Gambler
,
homepage
,
Junkhouse
,
JZA70
,
MA70
,
Nissan
,
Powershot
,
Risky Devil
,
S13
,
S14
,
Supra
,
Touge Factory
,
wangan
---