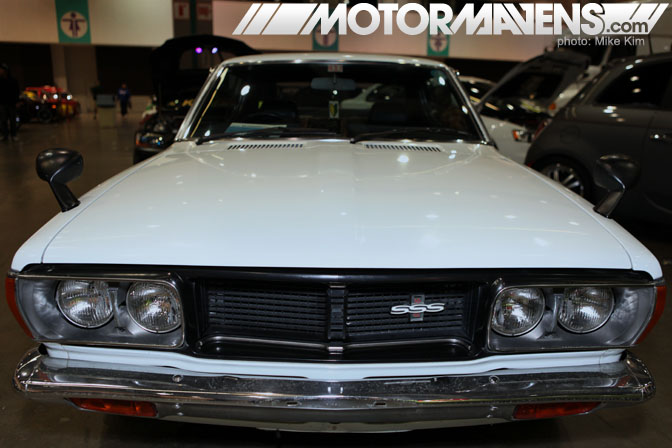 There were so many great automotive events going on this weekend! As usual, the MotorMavens Crew had to split up in order to check out the best cars at each event. In Southern California, Tamer Omran, Antonio Alvendia and I attended the Hot Import Nights event at the LA Convention Center. Meanwhile, Seattle-based MotorMavens Crew member Raymond Vazquez flew out to Hawaii to take photos at Wekfest Hawaii!
We've been live blogging photos from the actual events, using our iPhones and various lens adapters – both our Olloclips and our Owle Bubos. If you have an iPhone, join @MOTORMAVENS on Instagram to see our photo feed in real time! If you're on a Droid or a non-smartphone, you can still follow @MOTORMAVENS on Twitter or Tumblr.
Up above, the Los Angeles crew got excited when we saw this Japanese imported right hand drive Nissan Bluebird SSS (the Japanese equivalent of a Datsun 610) at HIN LA. More on this car in a future MotorMavens post. A quick photo post wouldn't do this car justice, so we figured we should give you a full feature on the vehicle!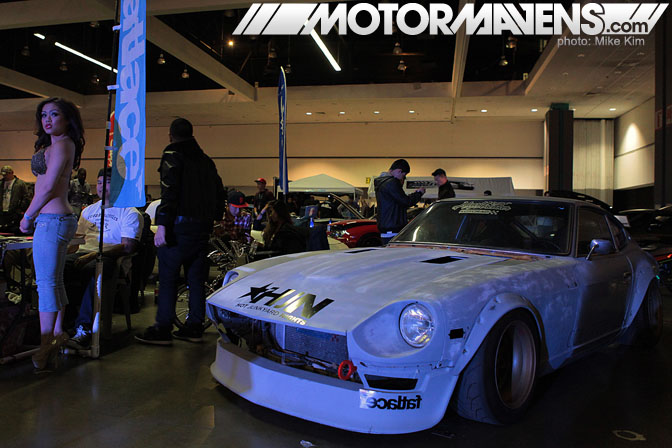 Okay, let's see. Which heartbreaker did you notice first – Yuta Akaishi's super low front end or Miss Michelle Sanchez's infamous rear end?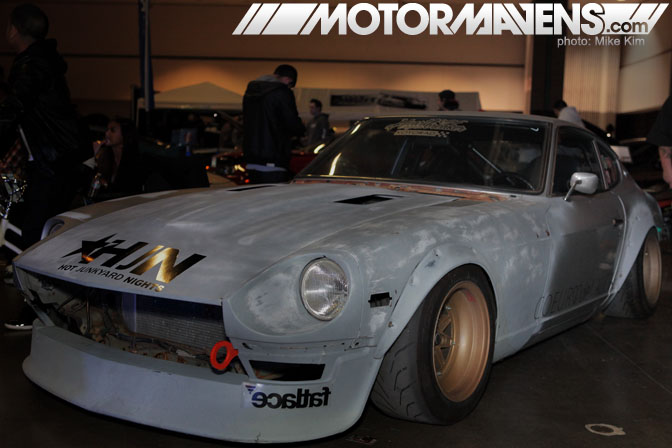 Okay fine, here's another close up photo of Yuta's 240Z, with his awesome SSR Mk-III shank wheels!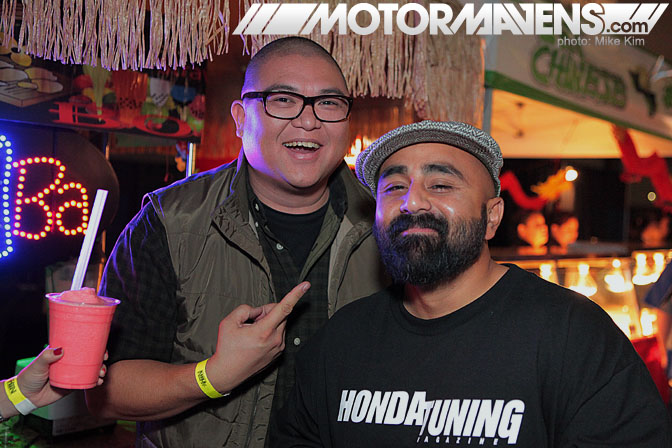 While waiting in line to buy a drink at the concession stands (thanks for the drinks, Clark Ishihara!), we ran into our boy Big Mike, who you may know from The Chronicles, Super Street Magazine, or Honda Tuning. Big Mike was apparently participating in No Shave November, and Antonio was laughing at him because he thought Big Mike looked like a captain of a ship of something – he was just missing a peacoat, a gold rope chain with an anchor on it, and a corn cob pipe! We didn't have one of those captain's hats around, so Antonio threw his famous green Kangol on Mike's head for the photo instead. Haha – you would never even think this dude was Filipino!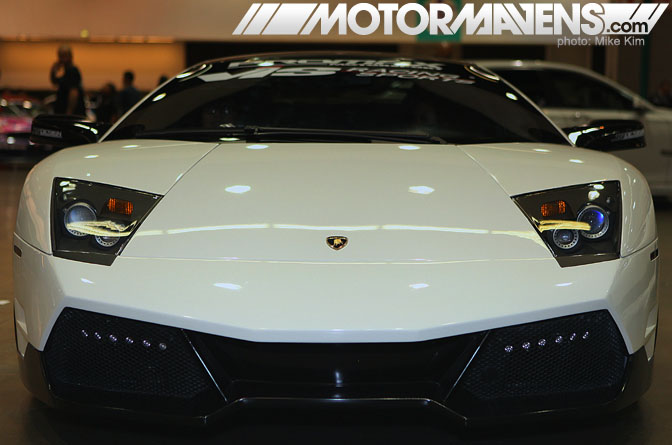 There were several exotic cars floating around at HIN, but this Lamborghini Murcielago from Promax really caught our eyes. A lot of people unfortunately modify Lambos distastefully, so it was nice to see a clean, tasteful car like this one. Again, we'll be publishing more photos of this car soon.
We published A LOT more car photos (and photos of girls) from both HIN and Wekfest Hawaii on Instagram and Tumblr. Make sure to FOLLOW @MOTORMAVENS to see our updates in real time! We're still posting more photos from both shows, so if you missed going to these events yourselves, you can see some of our favorite cars in attendance!
:: Mike Kim
---