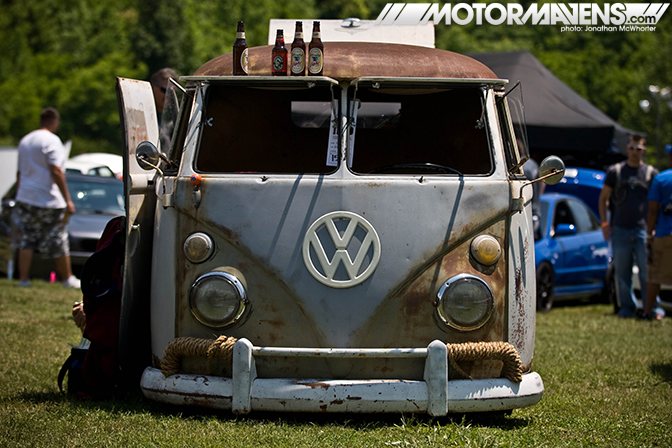 For two decades, the beautiful Lake Wörthersee vacation area in Reifnitz, Austria has played host to Volkswagen Audi Group enthusiasts (VAG) from all over the globe in what has become known as the Wörthersee Tour.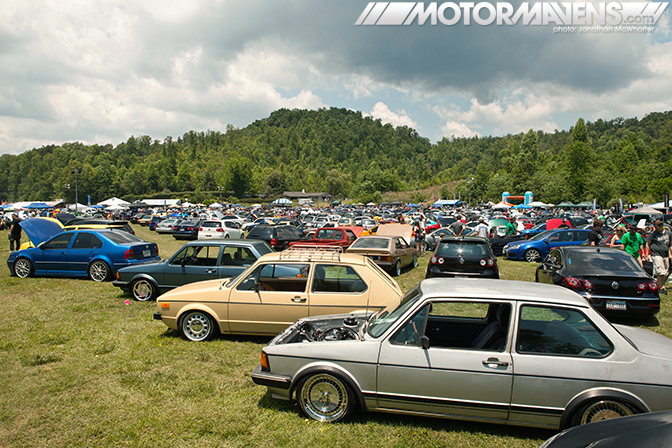 Southern Wörthersee, commonly referred to as SoWo by fans, formed and bore the name as an annual gathering in the Bavarian-themed town of Helen, Georgia.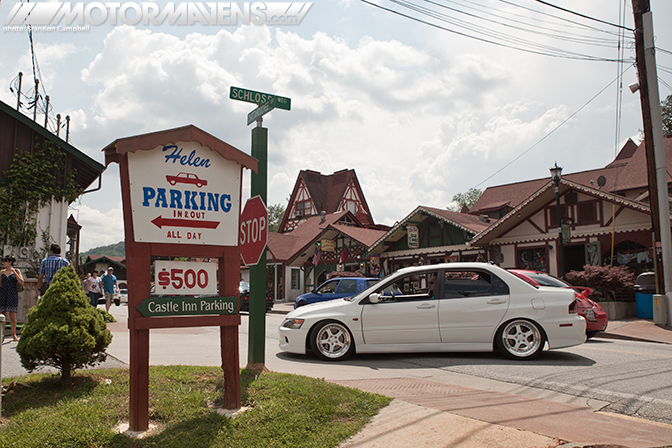 The spirit of this gathering is truly authentic as the entirety of this small town honors the tradition. In no other gathering of imports could a clean Evo look out of place! The local restaurants prepare bratwursts and fill steins at a reduced rate and the streets proudly bear the SoWo insignia as European cars arrive from all over the country.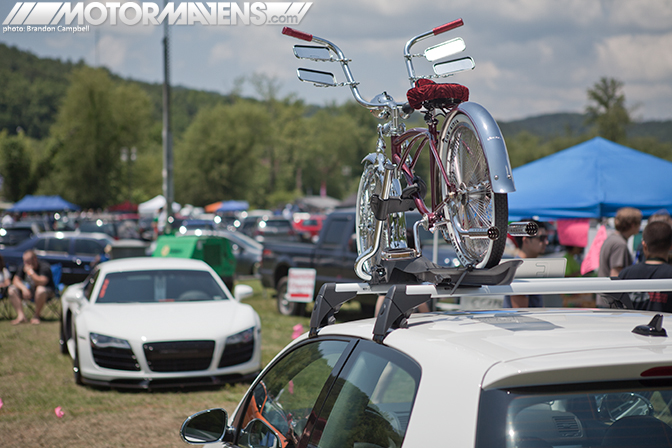 From the super car flagship of Audi to a VW hosting a velvet seated cycle, the range of cars and the things that made each of them unique is amazing.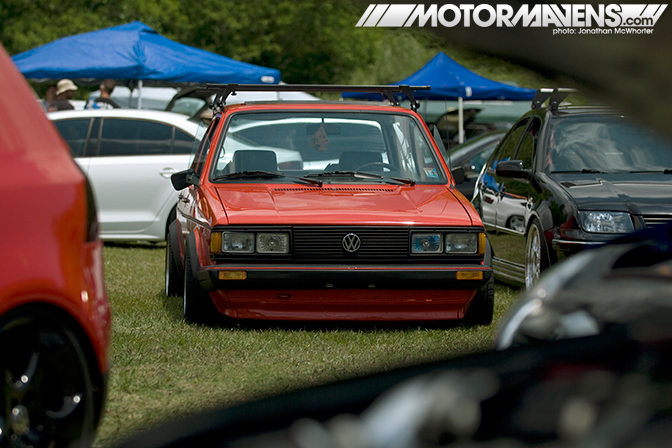 Here is an example of what might represent the middle of that range. A clean MK1 Jetta complete with rack and nice stance. It is subtle cues and clean lines that win in our book.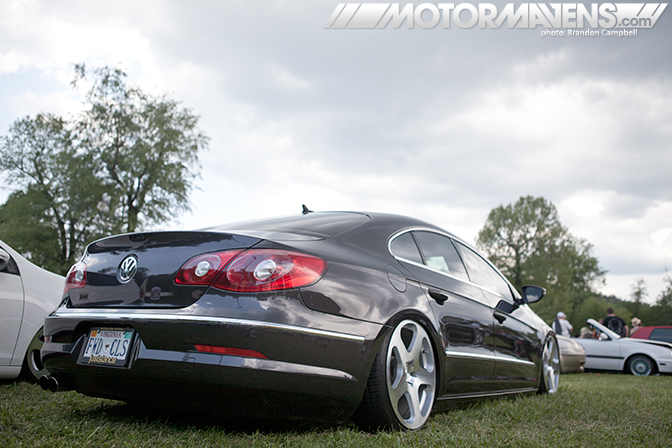 This VW CC definitely stands apart in the simple beauty of its lines and the way it rests over those Rotiform wheels.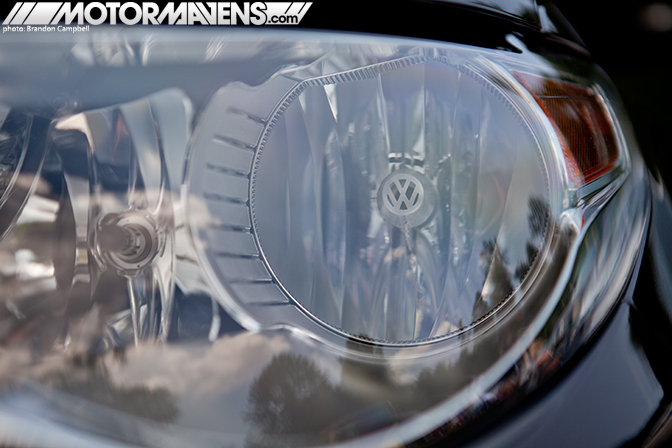 We love when brand design reaches beyond simple badges and stitching into what is unexpected yet subtle and sexy.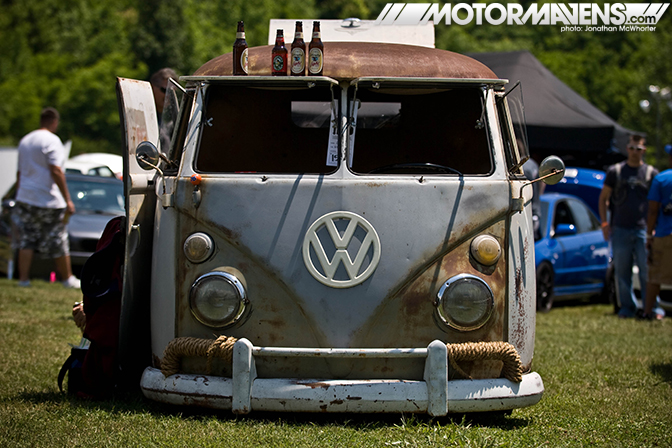 Clearly at the opposite end of the range but still as drawing to the eye is this VW Type 2 "splitty". As we walked up, we overheard the owners entertaining an offer from an admirer.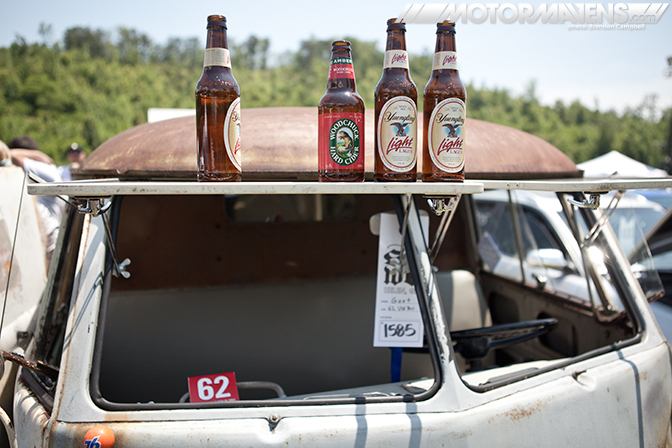 While the CC has its clean beauty, this execution is personal and beautiful in its own way and we hope they didn't sell!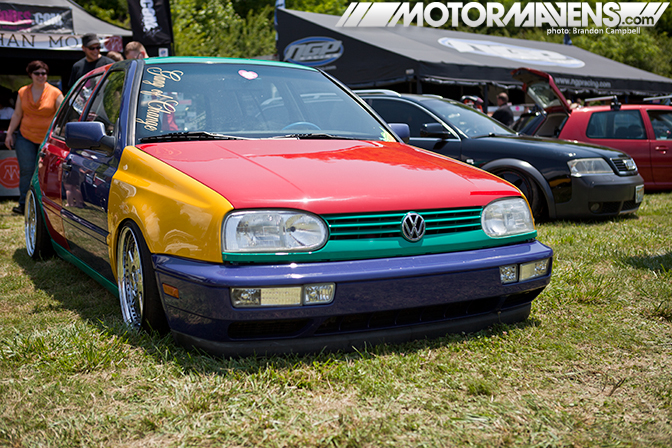 The harlequin style is not one that I'm personally drawn to but watching ten of these VWs leave together like a Bavarian clown train was definitely a sight!
In this exposition of style we found PBR and slide trikes; no doubt nothing less than a brilliant combination there!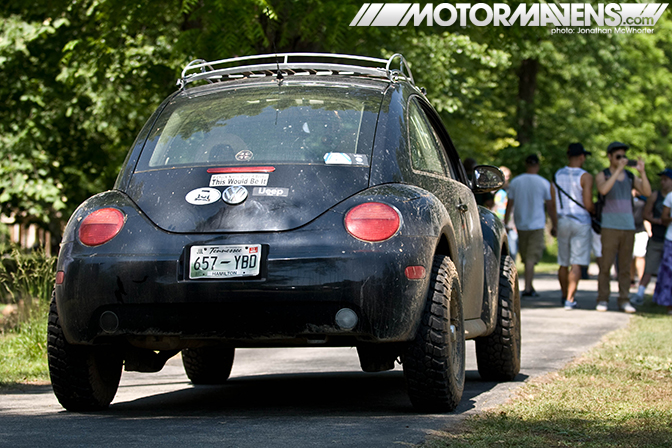 Quite lost did this VW bug seem as those knobby tires and offroad stance were searching for the pavement to end! Have you ever seen anything like this?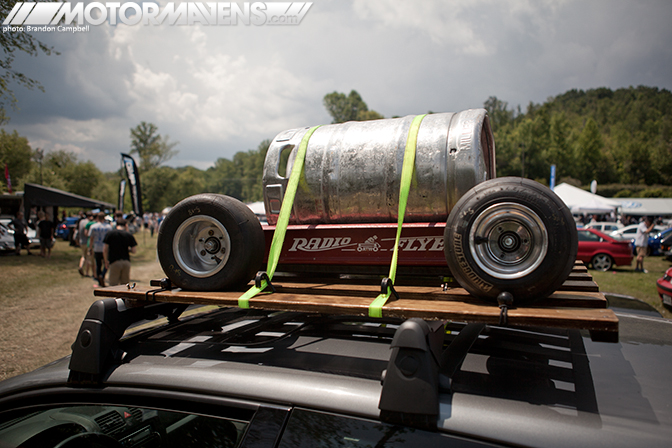 How about this re-purposed radio flyer slammed and kegged? Raise the steins!!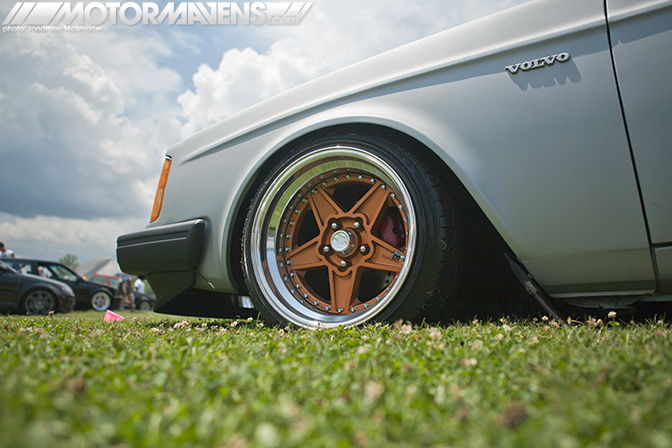 I have to be honest. I've never thought of the Volvo 200 series as a desirable vehicle. I've changed my mind after being in the presence of this 242 coupe over Compomotive wheels. Check out our Instagram feed for a full length shot!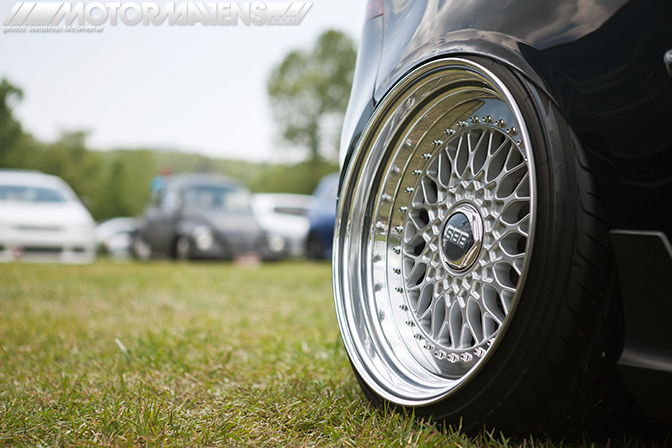 Speaking of wheels, BBS is never far from this crowd but are still classy nonetheless.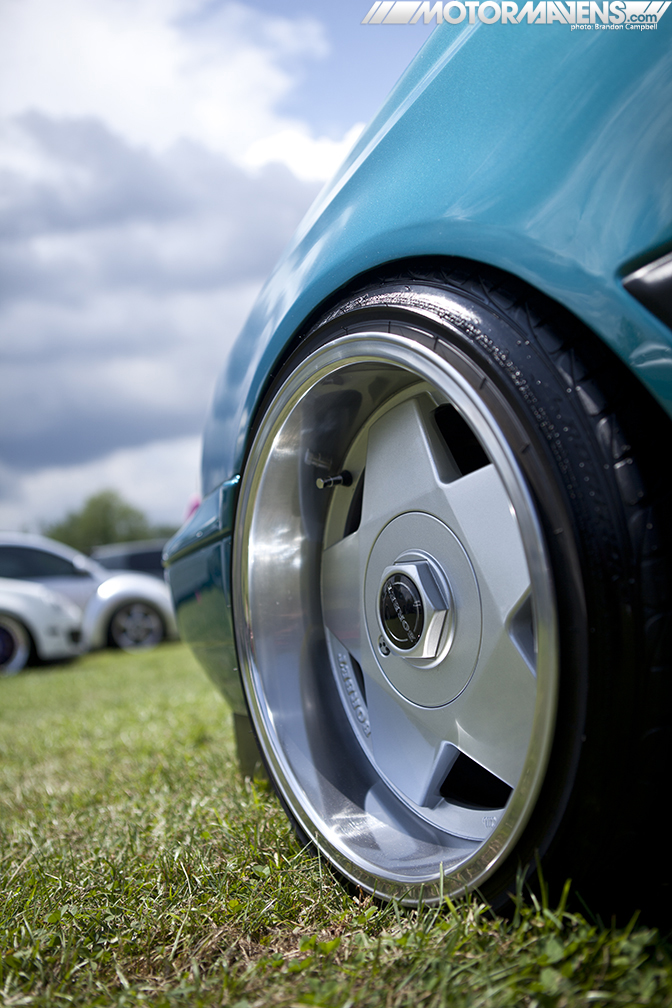 I love these Borbet Type As combined with this unique hue of paint. New iPhone background coming up!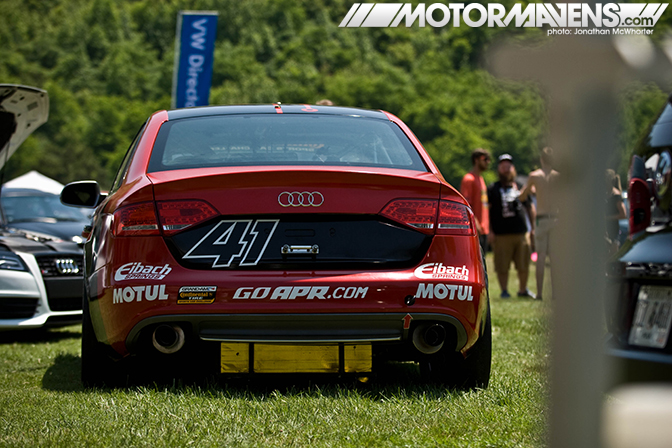 Several companies including APR and Forge Motorsport carried the racing banner for the otherwise show-car venue. This S4 looked like a blast to drive!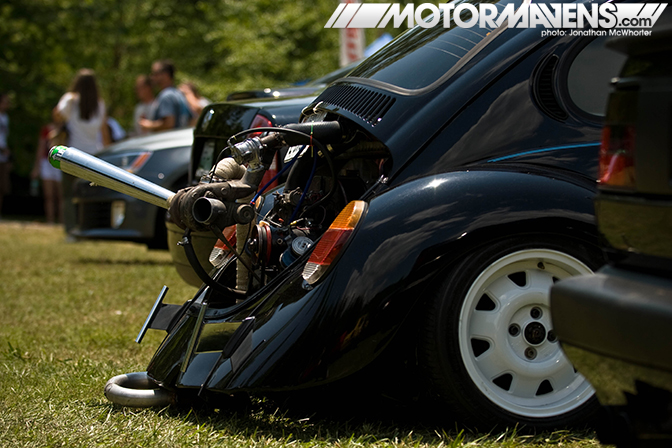 This VW bug featured a number of cues that drew us in and remained with us throughout the show. From its external turbocharger setup to the white steel wheels, clean black paint and chrome visor headlights, this bug is quite amazing. Check out our Instagram feed for the front view of this sick bug! Don't miss it!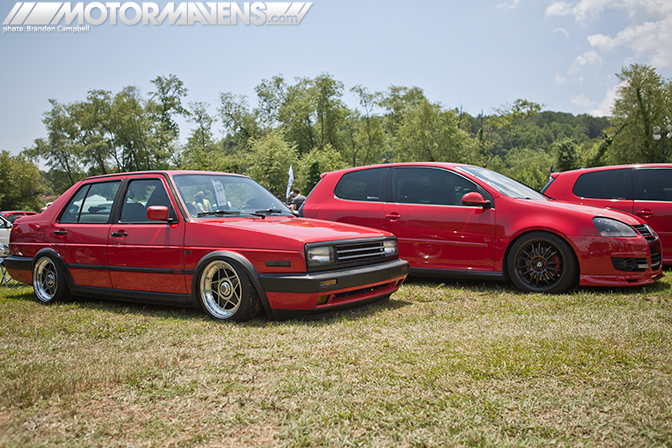 10+ years of VW style and that red still looks amazing on both early and late models!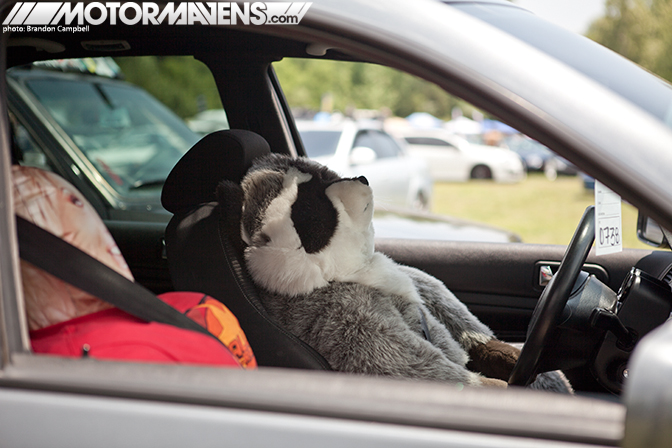 As we said, the variety of style is definitely unique as it ranges from rugged old school to the crisp clean late model; from low budget to high dollar, and if you look long enough you'll even uncover something a bit strange….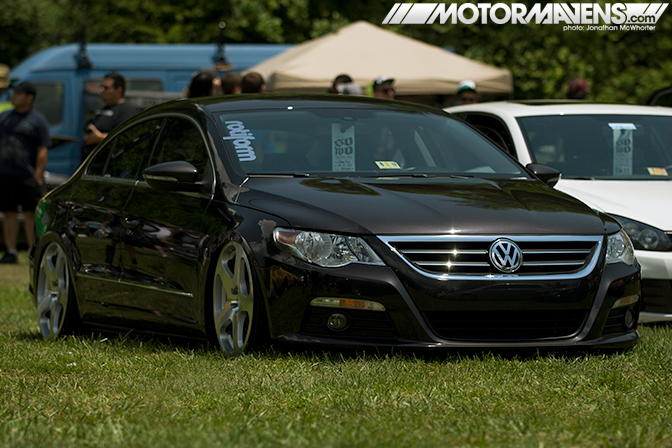 This dark brown Volkswagen CC looked pretty great, slammed on Rotiform wheels.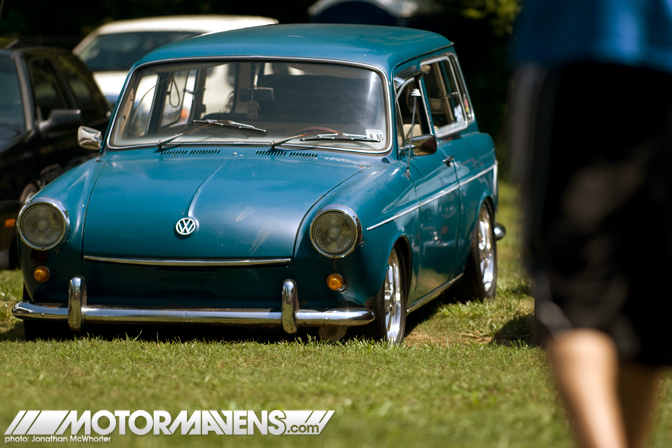 Thanks for checking out the SoWo Show with us!
:: Brandon Campbell
---