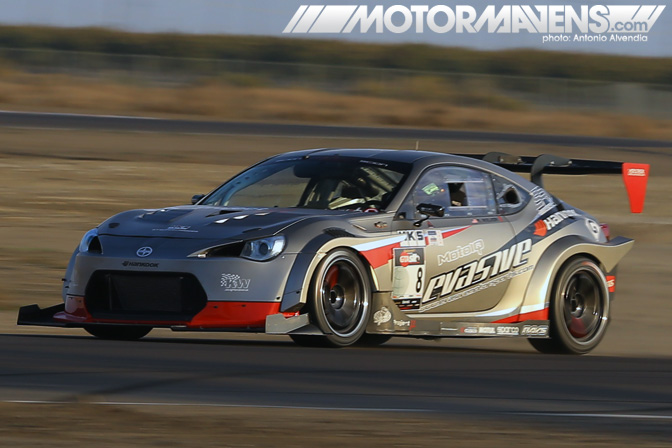 Global Time Attack's annual Super Lap Battle event at Buttonwillow Raceway is one of our favorite events to attend and shoot every year. GTA's Time Attack Finals always brings out the top tier time attack competitors in North America. Some times, cars are even shipped over from overseas just for this epic event, which is covered by all the top automotive media outlets online and in print.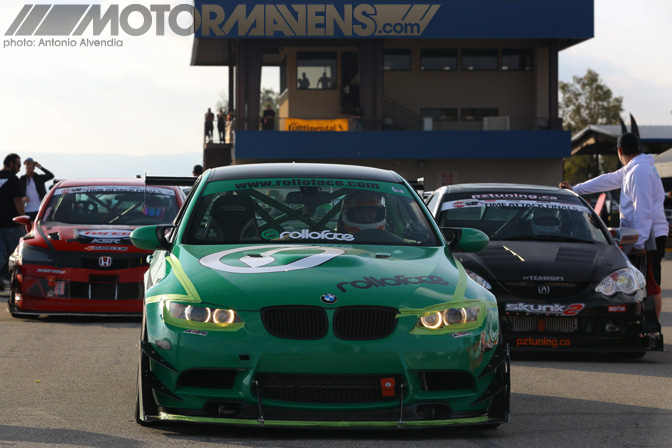 Since our friends at Super Street Magazine will be printing the actual results and complete coverage of this year's GTA Finals in their next issue, we decided that we'd bypass the reporting of all the hard numbers and just post some of our photos of the event, as a teaser to their full story.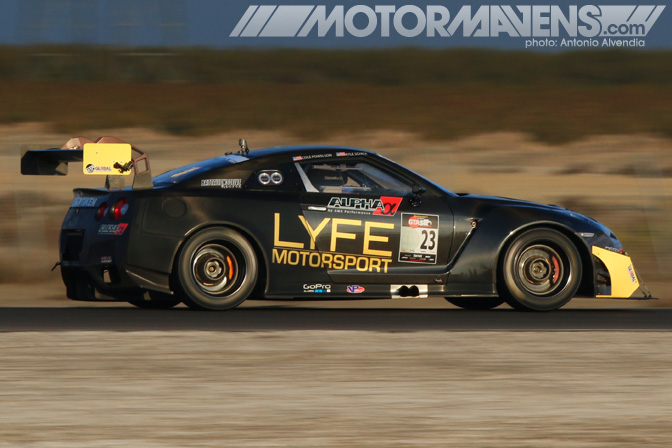 One of our favorite cars at the event was the menacing black and gold R35 Nissan GTR from Lyfe Motorsport in Utah. We were able to sit down with drivers Cole Powelson and Kyle Shick to learn more about the team and their GTR. We'll be doing a feature on this car in the near future, so make sure to stay tuned to MotorMavens for more on that!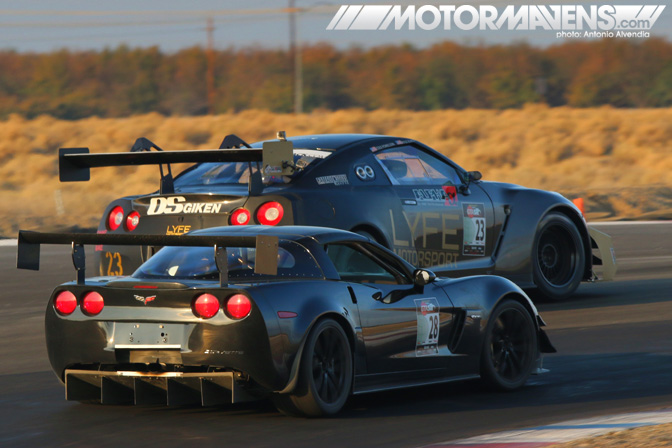 On the Buttonwillow hairpin, we caught a glimpse of the battle between this Chevrolet Corvette and the Lyfe Motorsport Nissan GTR! This black on black dogfight looked so interesting because of the similar look of the tail lights and the GT wings. Which car do you think would win this bout?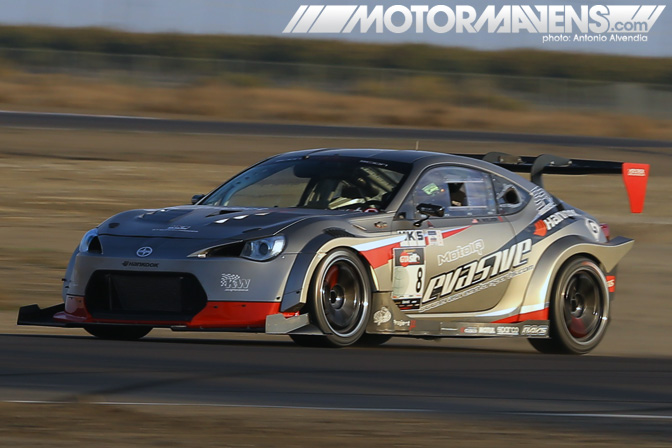 It's always great to see the Evasive Motorsports widebody Scion FRS on the track, putting its HKS supercharger and KW Suspension motorsport coilovers to the test.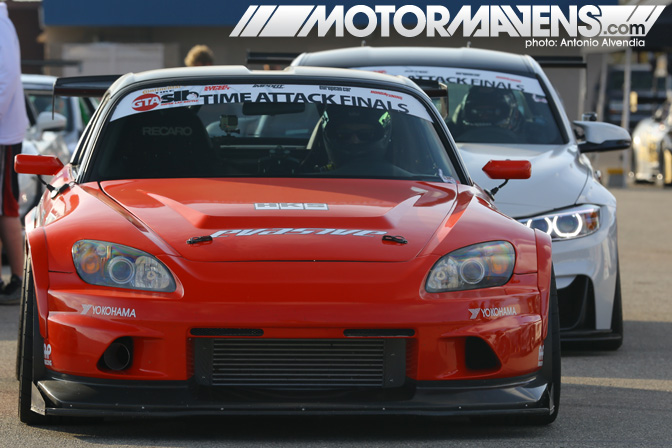 Evasive was also running this mean red Honda S2000, outfitted with top notch parts from HKS, AP Racing, Recaro and Yokohama Tire.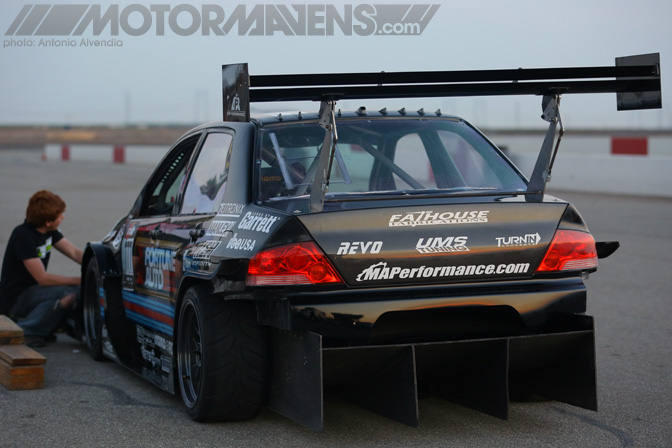 Fortune Auto Suspension came out to this year's Super Lap Battle with a big trailer and fancy floor grids. Parked in front of this display was the newly built Mitsubishi Lancer Evo 8 from the Professional Awesome crew. As some time attack fans might already know, the Professional Awesome team suffered a huge setback in 2013 when they crashed their previous time attack car, a Lancer Evo 7 at the Global Time Attack series opener at Road Atlanta. We're glad to see these guys back on the track with this awesome new car!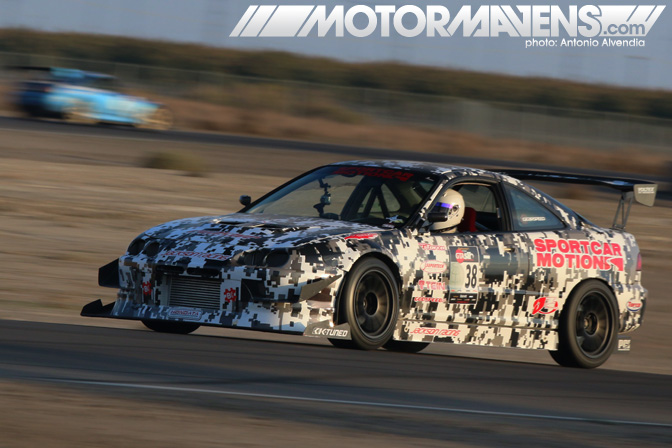 Apparently, digital camo works pretty well. We can hardly see the sponsor logos! Haha! The Sportcar Motion DC2 Acura Integra was running the track, equipped with a Jackson Racing supercharger, forged engine internals from Brian Crower, and Tein Suspension!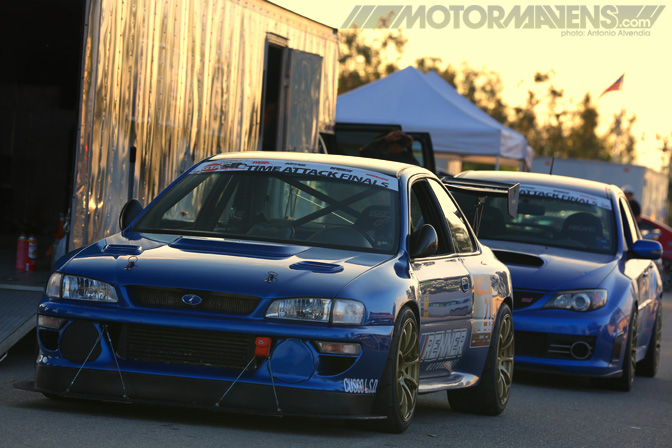 This blue Subaru Impreza WRX STi duo looked awesome parked together in the pits! We especially love this Renner GC8!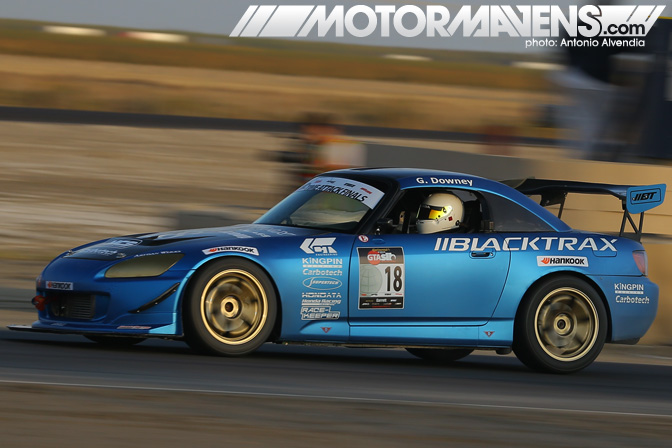 This blue Honda S2K from Blacktrax in Northern California seemed to be running strong all day. Check Super Street Magazine for the actual times!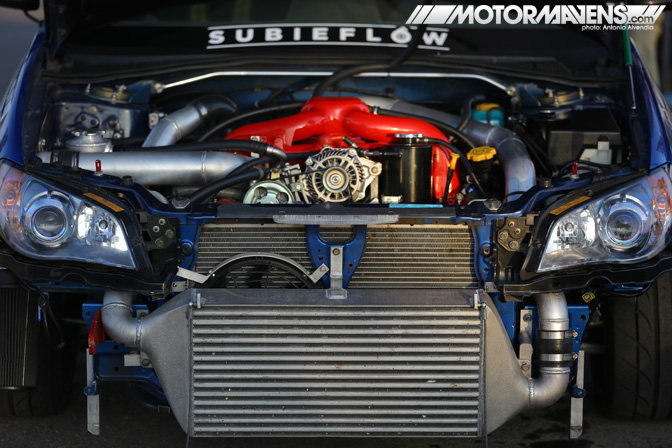 Mmmmmm… that boosted engine bay! We can't wait to see this car (and tons more) show up at the Boost Bash Forced Induction Festival this summer!
Snail Performance came all the way from Arizona to compete in this year's GTA Super Lap Battle, with high performance bushings from Whiteline, and go fast parts from Garrett Turbo and Turbosmart!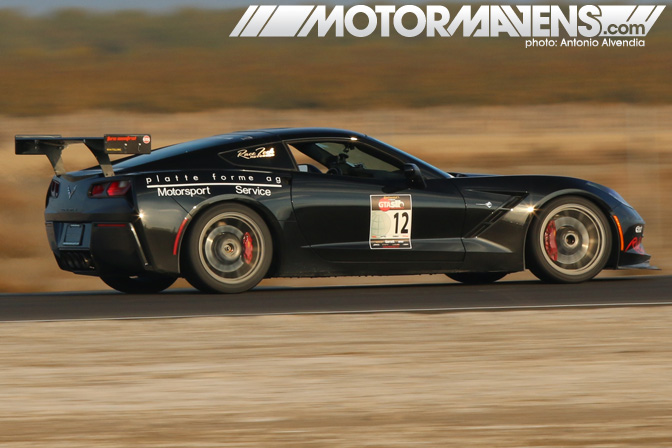 Wait… a brand new Chevy Corvette with a Platte Forme AG sticker? We thought they mainly specialized in BMWs and other European cars?? It appears shop owner Toan is changing things up!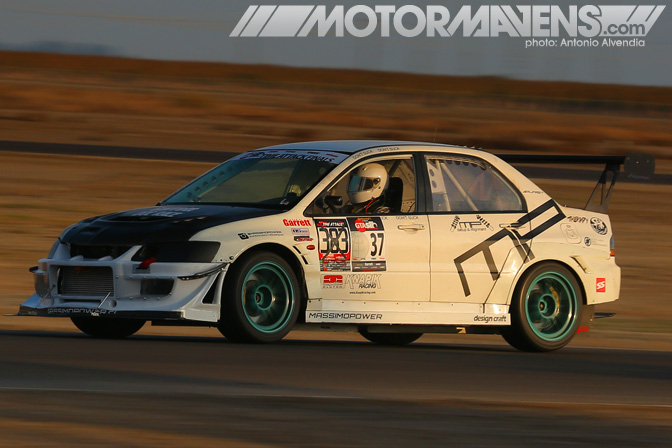 This white Evo from Massimo Power was out on track, running a turbo by Garrett and a Competition Clutch!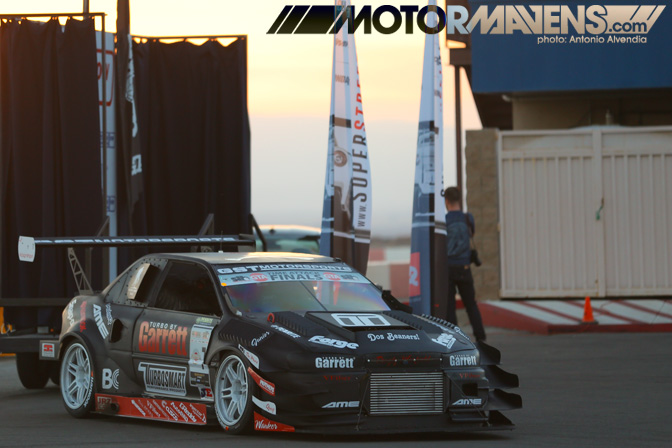 The fastest time of the day was had by GST Motosports GC8 Impreza, which looks so damn mean with all its canards and aggressive louvers. Apparently airflow management is not an issue for these guys, who are running Brian Crower engine internals, Turbo by Garrett, Turbosmart accessories, and AME Wheels TM02 racing wheels, available from RSPEC Autoworks in Van Nuys CA.
We hope you enjoyed the photos, and we look forward to the full time attack report from Super Street!
:: Antonio Alvendia
Acura
,
AME
,
AME Wheels
,
AP Racing
,
Blacktrax
,
Brian Crower
,
Buttonwillow Raceway
,
Cole Powelson
,
Competition Clutch
,
Cusco
,
DC2
,
Evasive Motorsports
,
Evo 8
,
Garrett Turbo
,
GC8
,
Global Time Attack
,
GST Motosports
,
GTA
,
GTR
,
HKS
,
homepage
,
Honda
,
Honeywell
,
Impreza
,
Integra
,
Jackson Racing
,
KW Suspension
,
Kyle Shick
,
Lancer
,
Lyfe Motorsport
,
Mitsubishi
,
Nissan
,
Platte Forme AG
,
Professional Awesome
,
R35
,
Recaro
,
Renner
,
RSpec
,
runBC
,
S2000
,
S2k
,
Scion FRS
,
SLB
,
Sportcar Motion
,
STi
,
Subaru
,
Super Lap Battle
,
Supercharger
,
Tein
,
Time Attack
,
TM02
,
turbo
,
Turbo by Garrett
,
Turbosmart
,
Whiteline
,
WRX
,
Yokohama Tire
---